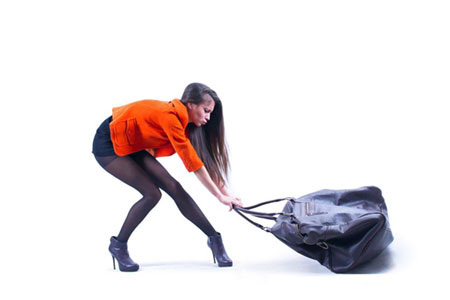 Reading for a client recently revealed her toxic work environment, and how one co-worker in particular was making things very unpleasant for her at the office. It reminded me of a short-lived, but very unpleasant working situation I found myself in years ago.
I was scheduled to work with a woman for a couple of weeks who had an extremely negative attitude and was having a profound effect on me. I shared this unpleasant situation with my boyfriend at the time, and his view was that I was just carrying around a 'knapsack of irrelevance.'
I was so upset! How could he even think that? However, he did give me some food for thought when he then also said, "Just consider how you will think about this situation in a few years from now. How much will it matter then?"
Well, that did help to put things into perspective. And guess what? Just as he predicted, I forgot all about it until this recent reading with my client! Yes, he was correct. After all the years, remembering that brief work situation made me realize that it never had any major relevance or importance to my life. Stressing and worrying about it was indeed just a waste of time and energy.
I met this particular ex-boyfriend in the fellowship of Alcoholics Anonymous (AA). He was very well-versed in the twelve steps and other tools helpful in achieving and maintaining sobriety. He also gave me an Alcoholics Anonymous pamphlet, which I have to this day, which reads: