The Key To Happiness Is Self-Care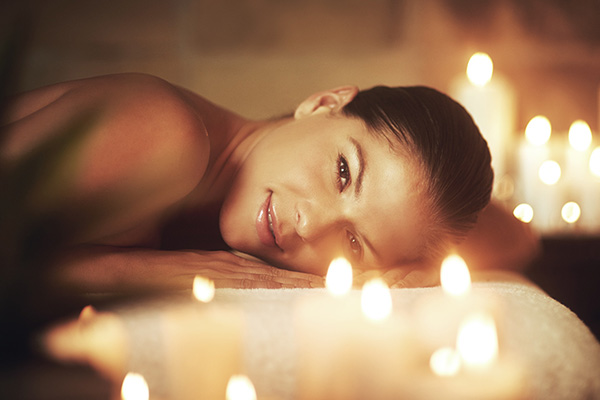 The most important thing we can do in life is to take good care of ourselves, because this is the only way we can truly be of service to others. Although this may seem counterintuitive, to be most effective we must take some time to put ourselves first and treat ourselves with more love and kindness. The demands of family, friends, career, business and our community are absolutely necessary to attend to, but the gift of self-care must also be given to ourselves.
People tend to believe they have no time for proper self-care. This is often because they have too many unnecessary, self-assigned duties on their plate. There is no point in worrying about all the things that one cannot effectively change. Some issues should be left to sort themselves out over time. Others are not worth the effort or stress in the greater scheme of things.
The trick is to tell the difference between what is within our control and truly our responsibility, and what can be disregarded or delayed. We must prioritize the issues that matter most, and focus our energy on what we can solve or change. This frees up time for taking better care of yourself.
Regardless of how simple or extravagant our self-care activities might be, it is vital to feel that there is a mini-escape from the pressure-ridden demands of our life. For example, whether it is a quick stretch, or a solid workout, keep your body moving to the best of your ability. It doesn't take long to feel revitalized, so make the most of whatever time you have.
Until you value yourself, you won't value your time. Until you value your time, you will not do anything with it ~ M. Scott Peck
Find something of interest that you can comfortably fit into your routine. Get out in nature. Go for a massage. Start a hobby. Join a group or club. Whether it is a book club, bowling league, dance class, exercise group or card game, plan to make social time for yourself in order to find more balance and enjoy your life.
Maintain healthy relationships with family, friends, colleagues and neighbors. It is vitally important to have a strong connection with people, even if it is only fleeting. Staying in touch is a wonderful stress relief, especially if lots of laughter is included.
Learn to say no. Some of us are so overextended that we don't have a spare moment to think. Even the best laid plans don't always work out, so it is very important to be flexible. However, should someone comes to you with a request that could be the straw that broke the camel's back, then it is also okay to say no. Everyone has limits and knowing what your healthy boundaries are can be a relief in itself.
If you don't love yourself, nobody will. Not only that, you won't be good at loving anyone else. Loving starts with the self ~ Wayne Dyer
Most of important of all is to cultivate a daily spiritual practice that includes energetic self-care. At the very least, all it takes is a few minutes every day to listen to a guided meditation, say a prayer, draw an oracle card, or say a few affirmations. Find practices that work for you and more easily fit into your lifestyle and schedule. Take better care of yourself – mind, body, and soul – and you will soon be much more calm, fulfilled, and happy, and of much greater service to the rest of the world.

About The Author: Monica

"What you think about, you bring about; what you believe, you become." This is Monica's philosophy, derived from her twenty-five years of experience as a Clairvoyant, Light Worker and Medium, living in Ontario, Canada. Monica has been a guest speaker at various Spiritualist churches, conveying Spirit greetings and messages from loved ones during Sunday services, All Mediums Nights, Healing Services, Meditation Services and special fundraising events. She's been an advisor to several international business leaders and connects with all of her clients on a level of love light and empathy. She delivers messages containing ideal outcomes and positive solutions with the help of her guides. If you'd like Monica to help shape your destiny, you can find her at PsychicAccess.com.