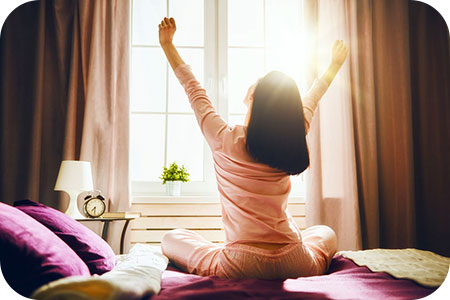 Mornings are special. The energy of the morning is different than at any other time of the day. When the sunlight is still fresh and gentle, the world is calm and quiet. There is a magic to this time. The first few moments of our day help to set the tone for our experiences throughout.
Becoming aware and attuned to this fresh universal energy can be as simple as creating a small morning routine. Bringing a bit of mindfulness into your morning can set you up energetically to respond more effectively to your experiences throughout the day.
Now, I know that not everyone loves mornings as much as I do. If this is the case for you, the idea of creating a morning routine may not sound appealing at all. Starting with small, quick steps can make all the difference here. Your morning routine is meant to set you up for success. It's about doing things you like in the morning, that get you in the right frame of mind and heart.