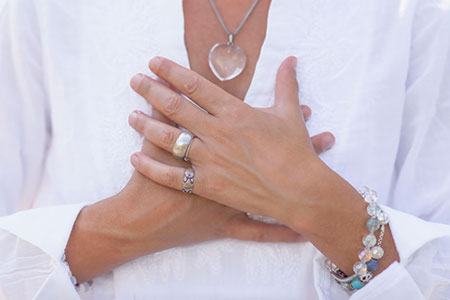 What has drawn you to spirituality? For some people it is just a source of fun, something to do over lunch. The New Age industry also offers so many cool things to buy and wear, and great retreats and seminars to attend. These are certainly much better recreational pursuits than drinking in a bar, and not everyone finds enjoyment in sports.
For others it has become a substitute church or religious community for those dissatisfied with dogmatic Christianity and other organized religions. It satisfies their longing for social interaction and having some contact with like-minded folks.
Others pursue what they consider a 'spiritual path' because they think it will make them a 'better person,' or offer them a cool new career, or because they dislike themselves and think (or hope) that by acting like a 'good person' they will somehow be rewarded and accepted. Due to low self-esteem they hope they might win the attention, good graces, or 'love' of some spiritual guru or deity, which will hopefully  make them feel better about themselves.
If you resonate with any of the above motivations for your spiritual pursuits, then this article is not for you.
First off, everyone is spiritual. Why, because they are alive, living a life as a human. All souls designed their lives in the state of their higher self, working with their spiritual guides before they incarnated. However, not every soul incarnates to become awakened. Each life teaches us, and is part of our soul evolution journey.