Published
January 5, 2021
|
By
Paul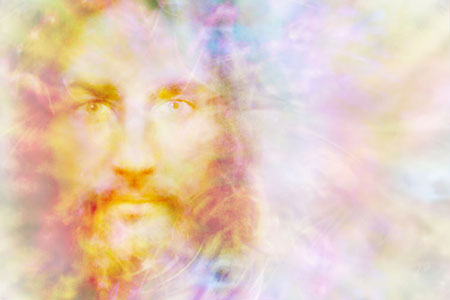 Dreaming is not only the doorway to the unconscious, but also an entrance to other realms. Our dreams connect us with our subconscious mind and the spirit realms, often in the form of strange and mysterious symbolisms.
We should be more grateful for our dreams, because even the difficult ones, that stir up our traumas and worries, help us to deal with any issues we have been resisting.
Dreams are also a portal into the influence of angelic forces. Connecting with the Angels in this way is easy and natural; it happens even when we are not aware of it.
The dream state is an entry point that offers unique advantages for our heavenly companions, for when we sleep, the mind is wide open. The resistances and blockages of our busy minds are suspended for us to access what normally cannot be seen. The fluidity of dreams is closer to the higher dimensions, rather than to the structured, material state in which we exist in our waking hours.
Our Angels often appear to us in dreams, but we seldom remember this, or, if we do, we do not recognize them. They are usually that friendly presence that often accompanies us through a dream. Or they may feature in the dream, as wise, powerful, and influential figures, but not necessarily with wings or other stereotypical symbols of their identity, such as 'harps and halos.'
Angels are messengers of the Divine, and they come in various manifestations. For example, they sometimes appear in animal form, or make their presence known as an intense, bright light. They also have diverse things to communicate and infinite ways for doing so. But they all have one common purpose, and that is to be of service to humanity.
Most of us have all been brought up to believe that there is a separation between humans and Angels, but in truth we share our world with them! In our dreams, we can overcome the mental barriers that separate us from their higher energies.
Posted in

Angels, Dreams, Metaphysics, Paranormal Phenomena, Psychic Phenomena, Spirit Guides, Spirituality
|
Tagged

angel guidance, angel messages, angel readings, Angels, archangel, astral realm, attitudes, beings, beliefs, divine inspiration, divine intervention, dream, dream analysis, dream interpretation, dream journal, dreaming, Dreams, dreamwork, entities, etheric realm, guardian angel, guidance, inner guidance, inspiration, journal, journaling, lucid dream, memories, Paranormal Phenomena, self-discipline, Spirit Guides, spirit messages, spiritual growth, spiritual guidance, spiritual messages, spiritual practice, spiritual realm, subconscious, symbolism, unconscious, visitations
|
Leave a comment