Posts Tagged 'Divination'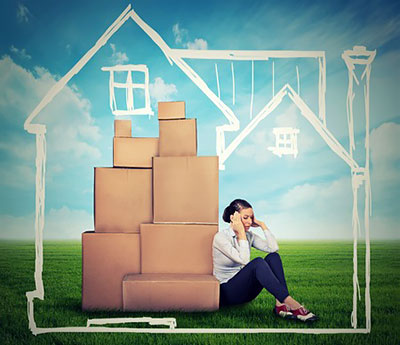 When I was a teenager, one of my more 'vocal' cousins said to me, "You don't seem to stay in one place for very long… just five minutes and, poof, you're off again!"
At that time of my life I could put this down to my musician father's wanderlust. He was a Sagittarius, and we not only often moved towns and countries, but frequently continents too. Such an unsettling way of life is usually not ideal for a Cancer like myself, but I seem to have inherited my father's restless genes.
Today, my husband and I are in a tranquil setting since our international relocation over two years ago from a more volatile environment. Still, the restlessness persists. My menagerie of pets – five dogs and three cats – at least keep me relatively at peace.
I do know that actions provoked by restlessness can involve inevitable stresses, as was the case with our most recent big move. Unlike the days when I was still doing things solo, or when I was still living with my parents, this time I had the many pets to consider. Their well-being moving from one continent to another was one of the biggest stresses I have ever experienced. Read the rest of this entry »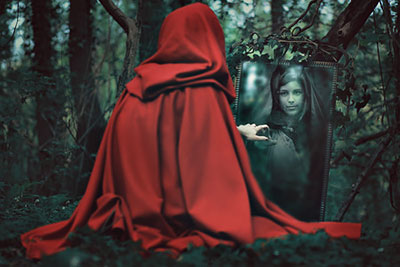 The idea of a mysterious, magic mirror evokes scenes from fairy tales like Snow White, where the wicked queen looks into the mirror and is able to see what her enemies are plotting against her. But do magic mirrors really exist? Can they be used to see into the future, as seen in so many fantasy and horror films? The answer is yes.
The magic mirror, also known as the black mirror, is a powerful scrying tool that has been used for thousands of years. A scrying tool is typically an item with a polished or reflective surface, such as a crystal ball, mirror or even a bowl of water. The seer gazes into the reflective surface to see psychic visions. Read the rest of this entry »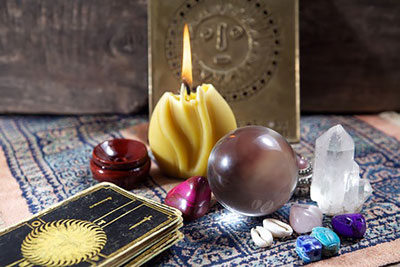 If you are wanting to develop your psychic abilities, making time to practice, and developing your own set of psychic symbols, are key to seeing results. At some point, if you're consistent, you will start seeing evidence that you are opening up psychically. One of the first things that showed up for me was that I started to have vivid dreams at night that seemed to come true.
I have always kept a dream journal and have always been interested in my dreams. I read a lot of books on dream interpretation and analysis and have always thought that my dreams were trying to tell me something. But when my dreams started playing out in real life, I was quite amazed. And this may be the first area where you can get very clear, concise messages from your intuition – from your dreams. Read the rest of this entry »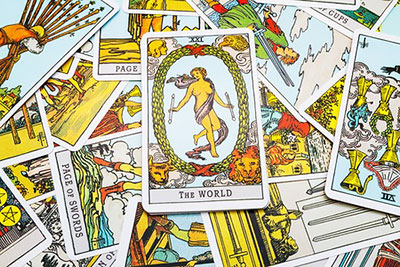 I started working with the Tarot when I was 14 years old. I read the metaphysical books of the time and wanted to explore my budding intuition. One afternoon at a bookstore, I was drawn to the Rider-Waite Tarot deck – I felt an instant pull to it in particular!
I wasn't going to the bookstore that day to buy Tarot cards, but once I did I couldn't put the mysterious deck of cards out of my mind. Once opened, I studied the deck for weeks on end, and I thoroughly enjoyed it. I soon read the cards for others.
The first time I was doing a card spread for myself, my mother walked into my bedroom and told me that my great grandmother also read the cards, as well as tea leaves. It was if she wasn't surprised her daughter would be interested in reading the cards, yet she didn't encourage me either. Read the rest of this entry »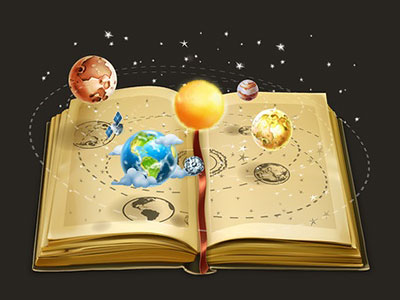 We all take for granted the sun's diurnal and seasonal activity and its life-giving energy, but to many civilizations it was also its passage that marked the agricultural and seasonal alterations that were essential for survival and migration. For the ancients the Sun marked the passage of time, as it went through the twelve Celestial Houses of the Zodiac.
It is interesting to note that the Sun itself is one of the orbs that acquires the characteristics of every astrological house, or the personality of each zodiac sign it passes through. When we look deeper into the astrological methods used to divine the planets, we know, in part, the sun is not a planet, by a technical margin. It has a third path of travel known as the precession of the equinoxes, in which it retrogrades around the Zodiac through the twelve signs at the rate of one degree every 72 years. Read the rest of this entry »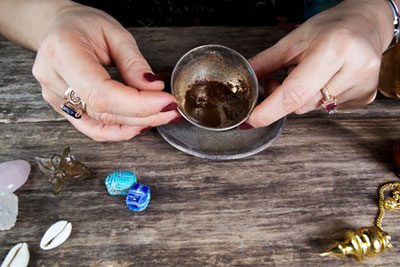 Tasseography is the art of reading the tea cup or coffee cup, otherwise known as tasseomancy or tassology. It originates from the Arabic word tasse, which means 'cup' or 'goblet.' This ancient form of divination is derived by reading the patterns of the tea leaves, coffee grounds and even wine sediments.
Although it is commonly associated with gypsy fortunetellers and crazy old cat ladies, it is a mysterious and ritualistic art with long history going back to ancient Greece. Tasseography developed independently throughout Asia, the Middle East and Greece. Modern tasseography was further seen throughout Scotland, Ireland and Eastern Europe. Read the rest of this entry »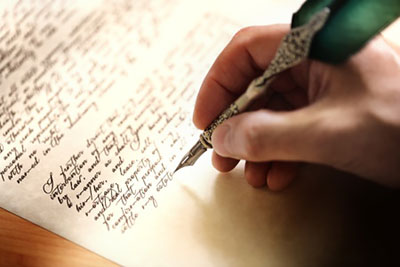 Many mediums and psychics make us of some form of automatic writing or psychography. Automatic writing is a form of channeling that helps psychics, mediums and healers to step outside of themselves and disconnect from their own feeling and thinking patterns, and receive spiritual messages.
I believe that all great works of music, complete books, and other forms of art, are all inspired by spirit in a similar way. Yes, not only do we receive answers to pressing questions, or receive spiritual insights through some form of channeling, but also significant art works, or even poetry come to us in this way.
Originally automatic writing was done using a planchette with a pencil and two wheels. The text a planchette produces can be tricky to decipher, and so a pen or pencil and paper became the preferred method. Spiritual practice always seems to keep up with technology and these days spirit writing using a computer keyboard has become equally popular! Read the rest of this entry »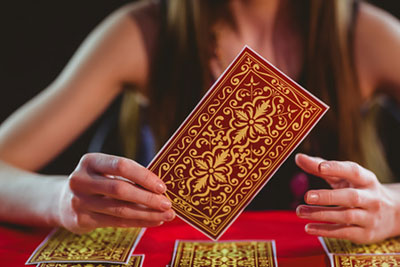 I feel the best way to deepen your intuition, and possibly psychic ability, is through your connection with others. This can be accomplished in many ways.
One way is through an intimate relationship with another person, on a very personal level. The person in your life that you connect with physically, can allow you to deepen your senses and develop your senses and sensuality. Love and passion are great for the soul, the body, and developing and expanding your intuition.
You can also deepen your intuition through a psychic circle. Psychic circles, sometimes called development circles, are a group that meets to support, encourage and to help each other develop intuitively and psychically. It is a great opportunity to connect with other like-minded sensitive people. If you are not sure if there is a group in your area, you could always start one. Read the rest of this entry »