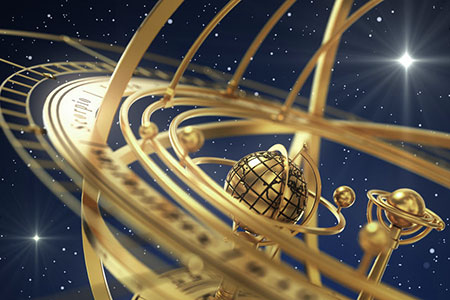 An Aries Moon showcases the start of the workweek, inspiring us into action today through Wednesday, which will definitely prove to be our most productive days of the week.
The Sun moves into Aquarius tomorrow, ushering out the diligent vibes of Capricorn and instilling us with expanded vision, innovative ideas, and a longing to make sweeping changes over the next month.
This month the energy of Aquarius will also encourage us to reflect on our relationship to society and the humanitarian causes that inspire us. If you have not already, now is a good time to find your tribe of like-minded people who share your vision for a better world.
Thursday and Friday are ideal for physical activities and projects, financial concerns, and addressing health issues as the Moon marches through grounded Taurus.
When the Moon moves into Gemini on Saturday, the weekend will be all about communication, electronics, updating your social media, and reaching out to people you've lost touch with.
Whether you're surfing the information highway or chatting the hours away on the phone with loved ones, you can be sure that intellectual pursuits and fun will be at the top of your list.