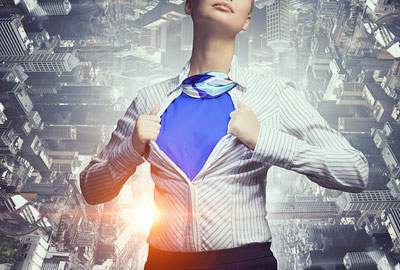 You are a spiritual superhero with super powers to heal this planet! This is the mantra to help evoke change in the world. Yes, it can be that simple.
There has been much intense energy moving through with the most recent retrograde and many have done much cleaning in their physical and mental space. We are now ready for the next step in our evolution.
Carve out some time for meditation. Meditation will help cement all the work you have done recently and create a beautiful foundation for what is yet to come – a beautiful blossoming and blooming of new, inspired experiences and a rebirth of your soul. Read the rest of this entry »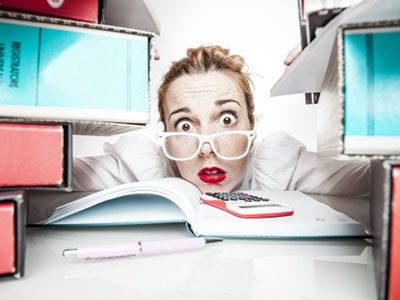 Stress confronts us around every corner. Sometimes it's all we can do to just to get through each day. How we deal with stress says a lot about us, and there are many proactive, healthy ways to do this.
The Serenity Prayer states, "God grant me the serenity to accept the things I cannot change, the courage to change the things I can, and the wisdom to know the difference." That is a wise prayer! Stress is unavoidable, so don't pretend it doesn't exist. Acknowledging that it is there and having tools to fight stress is half the battle. Using multiple tools such as meditations, problem solving strategies, and time management can be much more helpful than only having one 'go-to' strategy. Read the rest of this entry »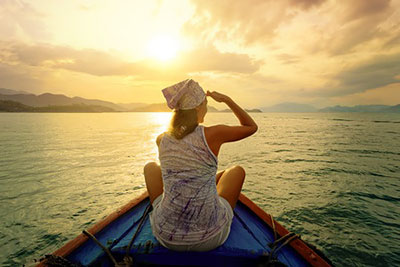 We should all take the time to visit a nursing home or a senior's retirement village, and speak to the residents. It can be a life-changing experience. Recently, I have had the opportunity to speak to several seniors and one of the questions I asked them was, "If you had your life to live again, what would you do differently?"
Some said they would change nothing, as they had family, friends and lots of love in their lives. They also knew the true joy of being in the moment, and how laughter was the healer of most wounds in relationships, and otherwise. However, the vast majority responded that they would have been more true to themselves. These seniors told me they would have followed the original path placed in their soul, instead of living for what someone else wanted, or what someone else thought they should be. Read the rest of this entry »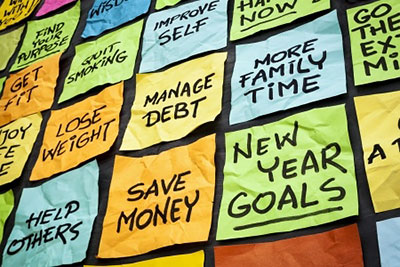 As we finally settle into this year, many of our well-intended new year's resolutions have already been abandoned. Yet, it is not too late. This is early part of the year is the perfect time for us to still look back, as well as make plans for the future. But where do we begin, especially as it applies to our spiritual and psychic life?
Looking spiritually inward is not quite as simple as cleaning out our closets or drawers. We may have lingering negative influences we're not even aware of. It's human nature to want to keep old habits instead of creating newer, healthier ones. So, as we move into the year, it's more important than ever to make ourselves spiritually healthy. Read the rest of this entry »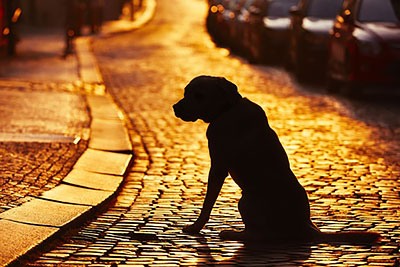 Last week, a long awaited small miracle happened at my home. For some I guess this happening wouldn't have been a big deal, but I was over the moon. I have worked non-stop on manifesting this, despite the odds and negative expectations of so called well-meaning people.
Approximately 18 months ago, a stray dog we've since named Brutus, began joining us on walks and came to the fence for treats. It was only because of his love for our other dogs that he finally entered onto the property at all. He was terrified of us humans. A subsequent psychic reading I had done on him, by a reputable animal communicator colleague, described how he'd been abused in a small shed as a young pup. Read the rest of this entry »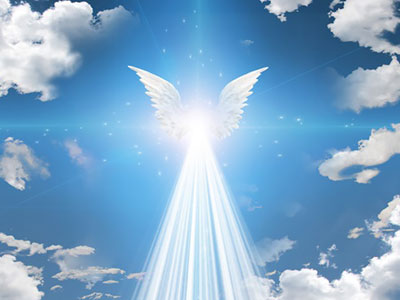 Angels are here to support, guide and comfort us in our daily lives, not to live our lives for us, or make decisions on our behalf. We grow in strength, wisdom, character and self-esteem when we face and overcome challenges.
There are of course many stories of angels intervening in life-threatening situations, which is wonderful. This phenomenon has been well-documented.
Over the years, I have seen time and time again that some of the key primary purposes of the angels in our lives is to remind and reinforce for us that we:
are not alone;
we can and will overcome the challenge that is in front of us at the moment;
we can link back into the best part of our hearts, which is where our true strength lies. It is that part of us which they hold sacred for us.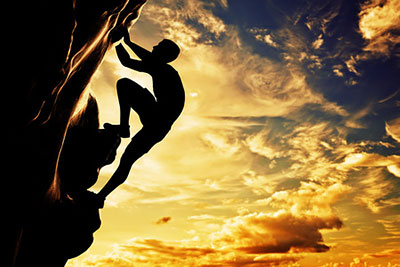 You are enough. If only, as we grew up, we had heard more such words, even if there was an additional "… and yet strive for more". The fact is we were raised in a world where competition is prevalent; where our insecurities are often emphasized to us, or used as leverage (intentionally or otherwise); where our personal beliefs about ourselves potentially delays our soul evolution.
As partners in the Universe we say to ourselves, "Everything has a reason, we each have a soul purpose, all is in Divine Order." Yet, when a tragedy or life shattering moment hits, we are so intimately impacted that we have to dig deep to console ourselves and try to reframe that that tragedy has a Divine purpose, and that you have enough and are enough in that moment. Read the rest of this entry »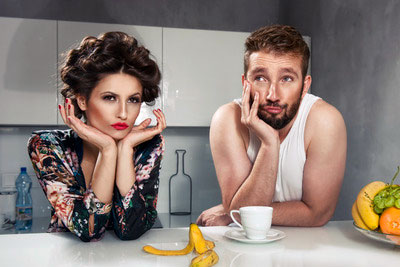 It is so important to always keep the lines of communication open. Without it our relationships will not grow. I cannot stress enough how essential this is. It is the foundation, as it allows us to share our interests, to organize our lives and to make the best decisions.
Working together is the way we talk and listen to each other, not at each other. Always be clear about what you want, and need to say, so that your partner hears it accurately and understands you, and does not get any mixed signals. Share positive feelings, tell them how much they are appreciated and admired, and how important they are to you. Read the rest of this entry »