Posts Tagged 'akashic record'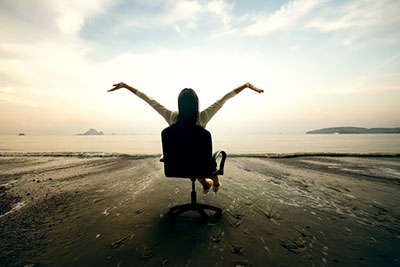 We come into this earthly existence to complete a task. This involves doing a job of some sort, which can be as basic as raising a family, establishing a corporation, or simply working in the fast food industry.
Some of us are extremely fortunate to know early on where our energy is best suited and how to meet our passion. Others may struggle for some time, until they find their own individual niche. But there are also those who never feel they have found their life purpose. Some do not even know what that seeking is all about.
Whichever way we go about it, all of these scenarios are all part of our unique spiritual paths and even though it may seem as if we are floundering at times, and wavering on our soul's journey, this is still all part of the plan. Read the rest of this entry »
Abalone
Although abalone is not a crystal, abalone shell has been used for centuries in jewelry and carvings. Abalone used as a bowl for sage and clearing can help to intensify the release of negative energy in a house or office. Abalone can calm emotions and bring a "watery" serene feeling to one's energy or to a situation. Abalone brings the element and energy of the sea into any home it is displayed in. Water is healing, cleansing, mystical and sharpens intuition. Wearing abalone can help with developing psychic visions and intuition. Wearing abalone will also bring a sense of peace and calm to the person wearing it.
Amazonite
This stone represents prosperity – not just financial prosperity, but also emotional, career and family life prosperity. Hang this stone over a door in your home or office to bring in new business. It is wonderful for entrepreneurs and people working in sales. This stone is important to have when starting a new business, job or financial venture. If you are going to ask for a raise, this stone will be great for meditation. This stone can help to release negative energy and is great for anyone in the arts as it facilitates creative expression. Read the rest of this entry »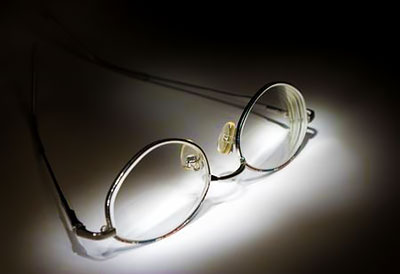 I have been an avid student of Edgar Cayce's work since my youth. My advice to the younger generation, as well as newcomers of all ages who are interested in metaphysics and psychic phenomena: please read about Edgar Cayce. He is the most documented psychic in history. Study his material; much has been written about him.
Edgar Cayce was born in 1877 and came from a southern Protestant background. He studied the Bible and displayed psychic and mediumship abilities from a young age. He could talk to his deceased grandfather at the age of seven. He was lucky enough to have an open-minded mother, who recognized and nurtured her son's special gifts. Read the rest of this entry »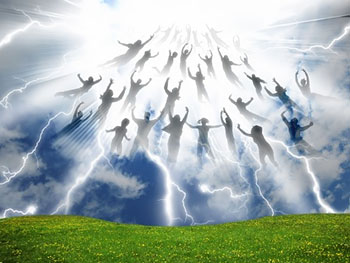 We are so much more than this physical body we currently inhabit, and for most of us this is not our first lifetime on this planet. Using past life regression therapy and past life psychic readings we can learn much about who we were and what we did before we were born into this current life.
Past-life regression is mostly done with hypnosis, but it can also be accomplished with deep meditation. I do recommend hypnotherapy, because it is safer to be guided by a professional hypnotherapist while going through these experiences. During these sessions we can learn about our soul, which is the true self, and how our soul is progressing through its many different learning experiences. Sometimes fascinating information about our life between lives comes to the surface during these regressions. Read the rest of this entry »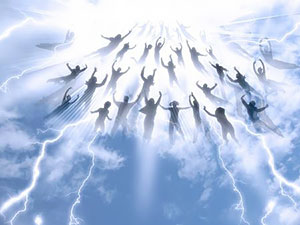 When we are born, we come into this life to work out some karmic conditions, so our souls can progress to the next level. Hopefully someday we will reach mastership and never have to come here again – unless we choose to.
There really is a very big universe out there. Earth is not the only planet, this reality is not the only dimension, and our conscious world is not the only realm of existence. Our souls reincarnate in many varied places.
I believe in the existence of ascended beings and the Christ. In this lifetime we all have some of these special beings ready to help us. They at our disposal. Isn't this great? If we only stop and listen to them once in a while, our journey here on Planet Earth may be better than we can imagine. And we might just move on to better future lives sooner. Read the rest of this entry »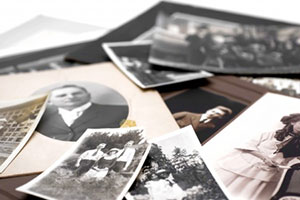 Knowing your past is just as important as knowing your future. There are many hurts that are carried over into this incarnation when the soul does not heal from its prior life. Most people do believe in reincarnation. I certainly do.
Knowing who you were, how you lived, and who you loved and lost in previous lives is important so that your soul can heal in this lifetime. It is one of the keys to joy and happiness.
Our soul has 'cell memory'. Letting go of judgment toward yourself and others, and healing from guilt and other emotions from past lives, releases these memories and you become happier and have a new sense of freedom in this life. It enables you to move forward on your journey in this life. Read the rest of this entry »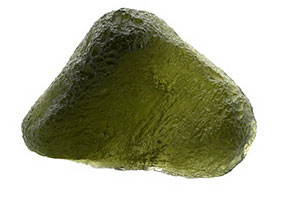 I love my crystals. I have many of them. I recently acquired one that I have been wanting for a very long time: Moldavite. I have heard many wonderful things about this crystal and so I just had to try it.
The only thing I didn't like about shopping for this new crystal was the cost. I went to a rock, gem and mineral show in my area recently and they had Moldavite for sale, but wanted the price of the Moon for it. After lots of meditation and prayer I received a vision during my quiet time and I knew exactly where to go: a metaphysical shop not too far from my home. There I found 6 grams worth of Moldavite for only $65! I feel I got a really good deal, considering most sellers were charging a lot more. Read the rest of this entry »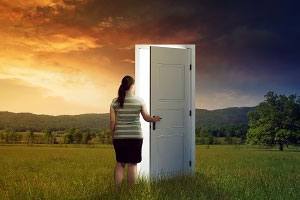 An old Tom Jones song, The Green, Green, Grass of Home, was playing on the radio this morning. It brought up memories of a past life regression and the country connected to that particular regression. That country never did feel like home.
I did not feel out of place for any particular reason – other than that the energy there never truly resonated with me. Or perhaps I did not resonate with it?
That particular past life regression took place some 20 years ago in Pretoria, South Africa. If I recall correctly, in that particular session we stepped into about six very different lives. The memories remain with me – as real as any recent event. Read the rest of this entry »