Courage And Faith Can Save A Life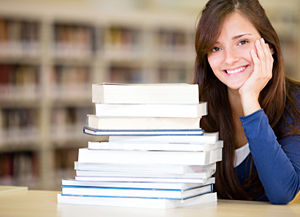 I just finished meditating the other morning and instead of logging on to work, like I had planned to do, I went to my local store. I was actually ready to do readings, but had remembered when I woke up that I also wanted to go down the local store, where I had been a few days before. While there I had noticed a girl who was deeply sad – her aura told me this. She was also crying, from what I could see, or had been crying before she came in to work.
After I zoned in on her, and was meditating to get any information that I could to help her even indirectly, I was getting visions – intuitive flashes of her and her boyfriend. I saw him being very mean to her and even cheating on her. She was living with him. I felt that if she stayed him it would just be bad – to the point where she may even have to go into a shelter for abused women.
Do not go where the path may lead, go instead where there is no path and leave a trail ~ Ralph Waldo Emerson
I usually go in early to do my shopping, to try and beat the rush of traffic that starts around 9am. So that is exactly what I did, even if I did not have any urgent shopping to do. I wanted to find out what was going on, but at the same time I didn't want to seem creepy, as I don't usually ever go up to anyone to start a spontaneous reading, especially if I don't know them personally. But, I have laid eyes on her and felt completely drawn to her in order to help.
I went in there fully expecting to see her there, which I did. She seemed a bit happier, which was good, but I could see that her aura was still showing signs of disconnect and unhappiness. I told her what I do for a living and that I wanted to help her if she wanted it. She wouldn't have to do anything but just listen. She was so happy to receive my offer of help.
Later in the evening she called me and I met her at the local donut shop. I sat down and began to tell her that I felt she was in a bad relationship and she wasn't being respected, and that I felt that he was cheating on her – which she apparently knew. I further told her that I felt if she changed jobs it would be a good idea. I told her about the bookstore down the road and that they are hiring and how she would love it there. I also felt she would meet someone that would be better for her. She told me that she was talking to a girlfriend who knows a guy who she has been trying to hook her up with, and he is in fact the manager of that very same bookstore. I was so happy for her!
Courage is not the absence of fear, but rather the judgment that something else is more important than fear ~ Ambrose Redmoon
She then told me how happy she was that I shared this with her, because she was contemplating doing something to harm herself and had just prayed that the night before for a sign or something to shed light on which she was to go.
I am so glad I followed my intuition, listened to my guides, went in there, approached her and did something I normally don't do. Sitting now at home, having a cup of tea and just reflecting I quietly started crying, after I heard a voice whisper in my ear, "You saved her life."
I'm so thankful to my guides and grateful for my ability to shut out the chaos and drama of the world, so I can see my world around me and feel those around me, so that I can help them in the way I did today.

About The Author: Moon Goddess

Moon Goddess is a third generation empathic healer and seer. She started to give healing readings to people more than 20 years ago. She has always been interested and studied all things metaphysical from a young age. Being hypersensitive she can feel and see things before they happen. Utilizing the Tarot, and with the help of her Guides, she is a source of support for many people all over the world. After he passed over, her grandfather kept his promise and came back to say goodbye and gave her the most amazing experience. Moon knows there truly is a Heaven, and it is wonderful! Sharing her experience has helped many people after they have lost someone, or anyone experiencing some form of grief. Get a reading with Moon Goddess now at PsychicAccess.com.


One Response to Courage And Faith Can Save A Life