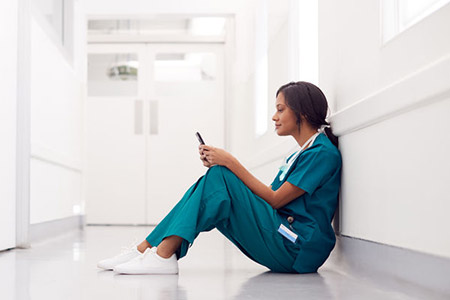 This is a unique opportunity in human history. We have more time now to expand our awareness and understanding, and to take the guidance from the sages of the ages to find peace in a tumultuous situation. One of the most unique aspects of the current situation is related to human connection.
At a time when we are being asked to practice social distancing, we also have a unique opportunity to be connected through social media and video conferencing. I am amazed at the opportunity that the miracle of technology has given us. Many of these technologies were not available 20 years ago.
Recently, I have been seeing stories about the kindness and compassion people are showing during this time. All the communication technology we have at our disposal enables us to connect with one another at a deeper level.
I would also recommend not focusing too much of your mental and emotional attention only on yourself at this time. The current situation is not just about you, and when we focus too much energy on what we are going to do or how this will affect us on a personal level, it only increases our sense of anxiety about the unknown.
If you are currently finding yourself with more free time, also do not just use this as an opportunity to only binge on television or movies. I am not saying that there is anything wrong with watching television or movies, but this is also an opportunity to expand your interpersonal connections in a unique way. This is a time where we can extend our energies on compassion and kindness toward our fellow humans.