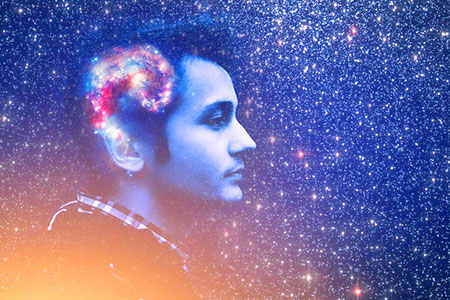 What sets psychics and mediums apart from everybody else? Why is it that we can see, hear and feel things that other people apparently cannot? There doesn't seem to be a straight and definite answer to this question.
It appears that psychic ability, or 'the gift,' may be passed down in our genetic code, which implies that only a select few are inherently capable of being psychics and mediums. But, is this all there is to it?
Is it merely a question of being born with unique gifts, that the majority of people simply can never have, or is it a matter of following a certain life path, with associated experiences and attitudes, which then prompts or enables someone to develop certain abilities or skills that mostly lie dormant in others? Is being psychic the result of nature, or nurture?
As with many others forms of human ability and achievement, psychic ability is probably a combination of nature and nurture. It is likely that certain people are born with predispositions to certain psychic abilities, such as clairvoyance or mediumship. However, like all other human talents, these gifts still need to be nurtured if they are to grow and evolve.
However, I also do believe that everybody has a certain degree of psychic ability, more commonly known as 'intuition.' This is not to say that anyone can be a psychic medium – just as anyone cannot be an accomplished artist or sports star. It simply means that there is probably a base level of intuitive ability present in all human beings, and that some of us have more of it than others. Continue reading →