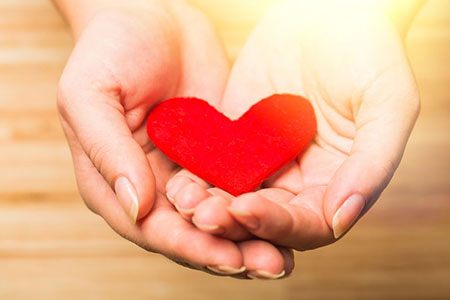 Ten years ago was a very difficult time in my life.  I had a lot of time to reflect and put my own needs in perspective. My experience with that stress gave me coping skills that I want to share with you in today's difficult times.
We all have choices in life when we believe that we have hit 'rock bottom.' We can choose to stay at that bottom and focus on that negative energy, or we can look for the positive side and see that there is nowhere else to go, except back up to the top.
A decade ago my mother was fighting cancer. She was strong and healthy and had always focused on a healthful and active lifestyle. Why did this happen to someone who does all the right things in life, when there are so many people that do not take care of themselves and then live a longer life?
In those days, I could choose to focus on such negative thoughts about how unfair life was, or I could choose to find the positive in that situation. Spending time with my mother, taking her to doctor's appointments, cooking her favorite meals and offering my listening ear instead created a positive spirit for both of us.
I tried to spend as much time with her as possible, giving her time to live, love and laugh. We focused on one day at a time, but also made plans for tomorrow. Keeping busy and reminiscing over the positive memories we shared, truly helped me through that very stressful time with my mother.
On top of dealing with my mother, I also had a nine year old Doberman dog that was very close to me. He had just been diagnosed with liver disease and his prognosis was not good. The added stress of my dog's health made matters even more challenging. I still think sometimes that if it wasn't for bad luck, I would have no luck at all! But I make an effort to snap out of this kind of thought process as quickly as possible. It serves no purpose in the long run.