Posts Tagged 'transformation'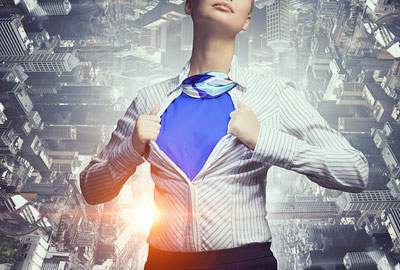 You are a spiritual superhero with super powers to heal this planet! This is the mantra to help evoke change in the world. Yes, it can be that simple.
There has been much intense energy moving through with the most recent retrograde and many have done much cleaning in their physical and mental space. We are now ready for the next step in our evolution.
Carve out some time for meditation. Meditation will help cement all the work you have done recently and create a beautiful foundation for what is yet to come – a beautiful blossoming and blooming of new, inspired experiences and a rebirth of your soul. Read the rest of this entry »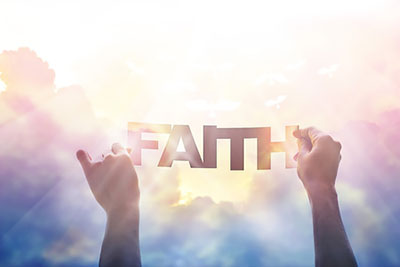 Spirituality and religion are often clumped together into the same category.  They are certainly similar in nature.  For example, a spiritual person can be religious and their religion can intensify their spirituality, but that is not to say religion is the source of spiritual growth.
Religion, however is birthed out of spiritual experiences. Religious practices are often promoted by a specific teacher who has had a profound spiritual experience, or a prophet who communicates information about the spiritual realm, and how it influences the physical world. Read the rest of this entry »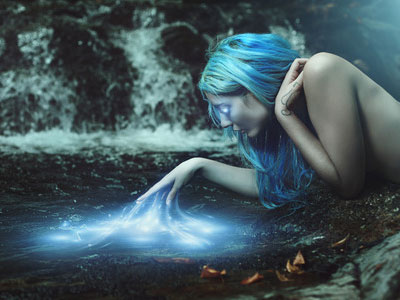 One of the quaintest concepts, that seemed to captivate imaginations around the turn of the 18th century, were the elements and their embodiments in the form of Elemental Spirits. These beings were the personification of the Classical elements of Earth, Water, Air and Fire.
In the Middle Ages, great attention was given to these four elements in terms of diagnosis, such as the Choleric being linked to the Earth, which would be thus be linked to Taurus. The Phlegmatic was linked to the water element, or Pisces, which often would diagnose lung disorders, thus the word origin for phlegm. Read the rest of this entry »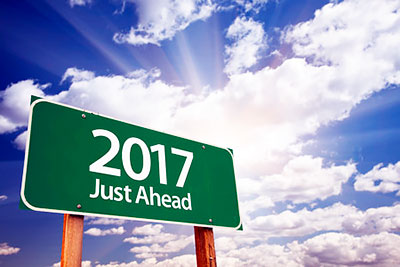 This year, so far, has been a difficult time for many, not only for my clients, but for myself, as well. The static on the planet continues to increase. Actually, I first noticed the dramatic increase during the first week of June 2015, but today I want to focus on the year 2016.
In recent weeks, I felt the past resurfacing and washing over me like a surfer wave. For one thing, we are in a nine year in numerology, which denotes a year of goodbyes, endings, deaths and ultimately rebirth.
If you experience the past washing over you, as well, whether in the form of reliving past experiences, saying goodbye to some part of yourself that you no longer need, or letting an actual person from your past go, the point is to think about what these intense episodes are teaching you. What is the purpose – the lesson? Read the rest of this entry »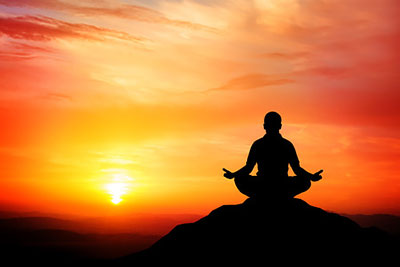 From the darkest places comes the brightest of light…" When I first read this statement on a piece of community art, on display at a Yoga festival, I was astounded. I stood still, with my Yoga mat strung over my shoulder, my water bottle in hand, and a plethora of memories racing through my mind.
That moment instantly brought back my traumatic, abusive childhood, and destructive youth. I had come from some very dark places, until I ended up morbidly obese, depressed and suicidal at 30 years of age. I had to change my life and slowly I began to choose what I sensed was good for me. Read the rest of this entry »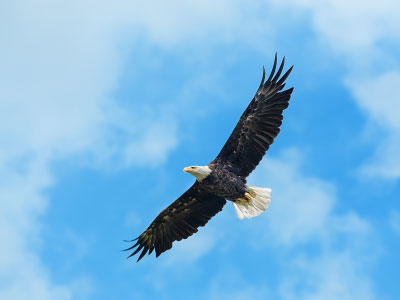 Several years ago I was gifted my spirit name, Soaring Free, by one of my personal spirit guides of Native American decent. I have been reflecting on this for the past few weeks, as I am entering a new phase of my spirituality and higher consciousness.
Back In 2004, I had crossed a personal line in my life where self-esteem, confidence, happiness and self-love were basically non-existent. When I speak to my clients about the struggles or confusion they face on their life path and spiritual journey, or in their careers or relationships, I completely understand. I have been there myself, and I have experienced more than most. Fortunately, I have been able to overcome those challenges and I now know that anyone can overcome adversity. Read the rest of this entry »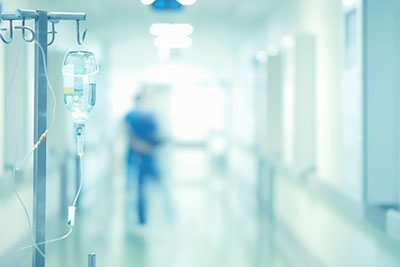 Continued from Supported By Spirit – Part 3.
At last, after another three months of recuperation, I was discharged from the nursing home. After more than five weeks in two hospitals located a thousand kilometers apart, followed by 90 days in convalescent care, I had no idea that the really hard work was just about to begin.
I was sent to see different surgeons for each of the injuries; shoulder, wrist, knee and foot. The severe whiplash was discovered by my chiropractor and she worked diligently for months to realign my neck and spine.
Soon, the plan was decided. Four days per week, I went to physiotherapy via taxi. It took three painful hours to get ready to go out each day and then I spent two hours in the gym, working as hard as I could to re-build muscle and regain my strength. Read the rest of this entry »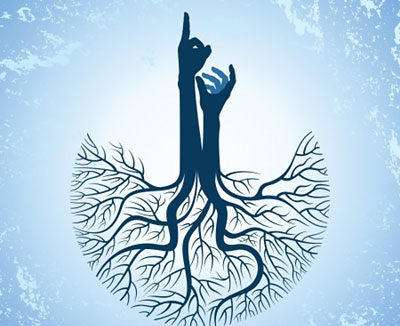 The only way we are really going to make the future work is by allowing others to do their 'own thing' in their own way. Our future survival and evolution as a species will not be found in sameness, alikeness, similarity, or coercion. Instead, we must build a new global civilization based on expanding diversity, variety, assortment and multiplicity. Yet, there is one fundamental condition – for it to be successful it must be achieved in harmony with others and our planet.
From the perspective of the old mainstream view of our world, such a future world of unhindered diversity appears quite impossible and non-sensical, because that would mean that everybody does their own thing in their own way. And that seems really counter-intuitive… even dangerous. A disaster waiting to happen!
History has taught us that individuals doing things their 'own way' eventually manifests itself as selfishness, greed, creed, personal preference, chauvinism, dogma and ego-centered beliefs – which has caused most of our wars, the establishment of our borders, the separation between the rulers and subjects, and the division between rich and poor. Read the rest of this entry »