Posts Tagged 'spiritual realm'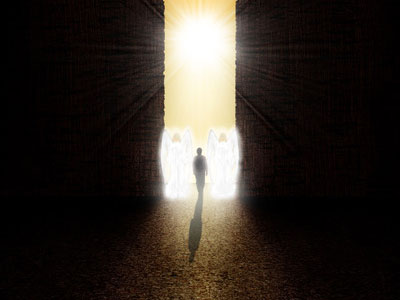 We have all had countless past lives, whether we know it or not. Our souls are continually reborn into a new body. And chances are we'll remember bits and pieces of each past life, as we learn life lessons in each existence.
But what happens to us between each death and rebirth? Are we stuck in some sort of cosmic waiting room, just sitting there and wondering who we'll become next? No one knows with absolute certainty, but many of those who have experienced near-death events report that reincarnation is very real.
The soul, our purest essence, is continually evolving, learning and taking valuable lessons from each existence, no matter how long we remain here on Earth. But the soul itself never dies. It exists outside of time and space and receives a new body after we pass from a previous life. Many spiritual traditions in the world agree upon this basic idea. Read the rest of this entry »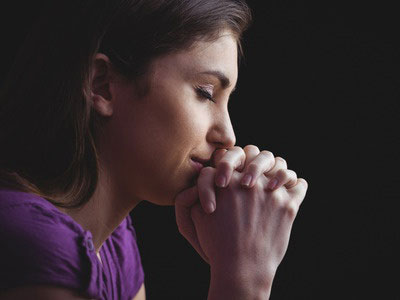 Some people wonder if praying for loved ones who've passed has any affect on them. Do they hear us? Does it make a difference in their transition to their new plane of existence?
I truly believe that praying for our deceased loved ones has a positive effect on them, and that they deeply appreciate it. We can always connect with the spirits of those who have passed, though it is sometimes difficult to know if they can hear us. Whether we pray for them, converse with them, or simply grieve for them, we are connecting with them on a spiritual level. Read the rest of this entry »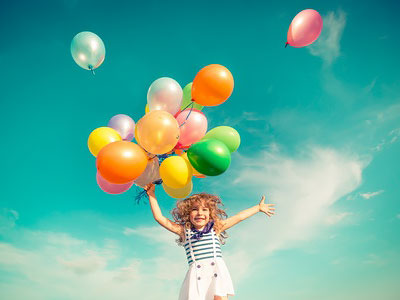 Your inner child is the essence of who you are – boundless, infinite joy, unending possibilities, limitless in your potential, ideas and expansion.
When you were born you came to this planet operating in the higher dimensions. But as you grew up as a human, you began to function mostly in the 3rd dimension. So, if you are having a difficult time in this adult experience, remember what it was like to be a child.
Call forth those experiences of joy, of laughter, running through the sprinkler in the summertime, eating an ice cream cone in the hot sun, splashing in the lake, enjoying your life and being present. As a child no one needs to stop you and tell you to be present and breathe. Read the rest of this entry »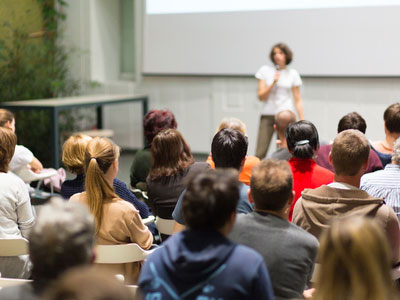 In the summer of 1987, nearly a year after my parents died just a few days apart, I attended a mediumship evening at one of the spiritualist churches in Toronto. I had never been to a spiritualist church before, however, I had met a friend for lunch earlier in the day and she told me about the upcoming event that evening. Neither of us had ever heard of such a thing before. Unfortunately, my friend was unable to attend because she was on her way out of town, but I decided to give it a try on my own.
The church was located in a shopping plaza, on the second level, above a store. As I went up the very steep steps into parts unknown above, I was not only curious, but also quite skeptical. The room was already packed when I got there, so I sat right near the door, just in case these people started performing any weird rituals, or so other strange stuff. I figured that I could be down the stairs and out the door in a flash, if need be! Read the rest of this entry »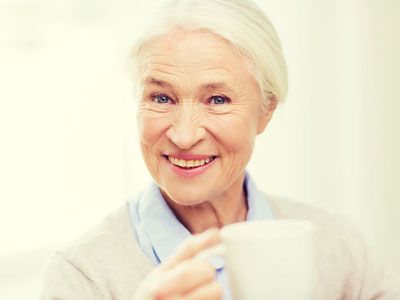 A client I read for on a regular basis, called me the other day about a dearly departed relative. Her grandmother crossed over to the spirit realm recently, and she was hoping to connect with her in a mediumship session. She and her grandma made a promise to one another that they would attempt to connect after her passing.
About a year ago she had told me her grandma was going to be entering a hospice center. I had told her then to spend as much time as she could with her granny, and fortunately she did. She would bring granny some of her favorite things and would read to her. She loved this, since her vision had declined a lot in recent years and she could no longer read for herself. Read the rest of this entry »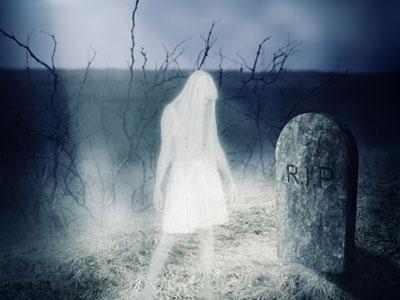 We would like you to understand that on this planet Earth you have chosen to experience duality. And within your framework of duality you have created negative and positive. You have created good and bad. You have created darkness and light.
Part of your awakening and unfoldment toward enlightenment is your ability to transcend your creation here on planet Earth, and to be in complete and total alignment with your highest truth, and that of God, and of the Universe.
As we have spoken before, you are an extension of all that is beyond the planet Earth, but as you are functioning as a human being at this time, we would like to discuss your creation of malevolent and benevolent beings, entities, ghosts, or earthbound spirits.
Just as there is good and bad on planet Earth, and in your reality experience as a human being, so too have you created good and bad within the dimension that surrounds you, the earth plane. You have also created spirits, or ghosts, or 'trapped energy' if you will. These are spirits or energies that have chosen not to go into the light. These spirits or energies can influence and interfere as you choose to allow, or deny, in the same way other humans can influence and interfere in your life, if you allow them. Read the rest of this entry »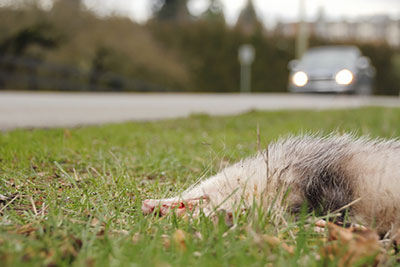 I have spent some time exploring ancient forms of divination. It made me realize one can use just about anything, from bones to rocks, or even animal intestines – anything that may be handy at the time.
A few years back a friend of mine moved from Maine to New Orleans. We are connected on Facebook, so I decided to contact her to see how she liked living in New Orleans, and what she was doing for work. Much to my surprise she said, "I'm doing bone readings in the French Quarter of the city." Well, that certainly peaked my interest.
I have since began studying the art of bone casting. As with anything, I found lots of ideas and several different opinions on the matter. Using my own intuition, I settled on learning to read possum bones. They are said to be the real deal, but I have never seen a possum in the state of Maine (even though I'm sure possum is here.) Read the rest of this entry »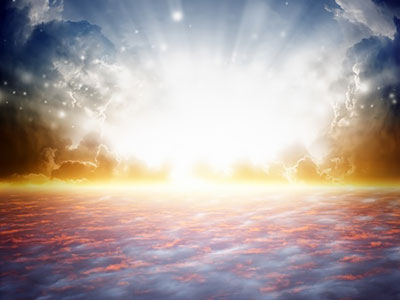 We are very excited to bring you information about the afterlife. We know that this is a very hot topic for you on earth. There are many different ideas and theories and possibilities for what the afterlife is and is not.
The first thing we would like you to know is that whatever you believe the afterlife might be, is actually what it is, for you are constantly creating your own reality, always. Depending on what vibrational frequency you are vibrating at, that also contributes to your imaginings for your truth.
It is comforting to understand and to know, that no one is wrong and everyone is right. It is simply a matter of your perception that creates whatever imaginings that you have about what is to come once you leave this physical body.
So, whatever is most comfortable for you, is most aligned with your soul. As you continue to grow and expand on this earth plane, so will your thoughts and ideas of the afterlife. Read the rest of this entry »