Posts Tagged 'spiritual realm'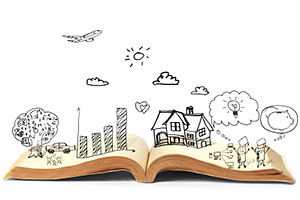 It is so important to keep a dream journal! Some people truly believe that our dreams are nothing more than things we have experienced throughout are day, or just mental wanderings. But dreams are much more than all of that.
In my professional experience dreams are an in-between state between the material realm and the spiritual realm – be it heaven or the other side. It is a place where we can get connected with truth and the light to keep our souls in alignment.
I believe we would all go insane to one degree or another if we didn't dream or astral travel for a long period of time. That could be why people who don't get enough sleep sometimes seem so disconnected from that divine spark inside of them. They also get depressed, stressed and their health suffers. Read the rest of this entry »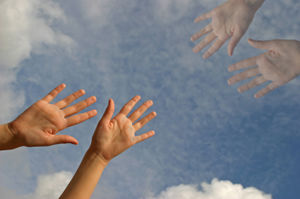 This is such an important subject I wanted to share some of my knowledge in the hopes that it may help others. I often am asked the question, "How do I recognize if my departed loved one is with me?"
When someone crosses over to the other side, they connect to us through symbols and signs mostly things we would not normally recognize in our daily life. Have you ever driven down the road and heard a song on the radio and then thought of someone on the other side?  This is their way of communicating to you!
A bird flying past you, a certain smell, a picture or an image that brings your loved one to mind is their way of saying, "Hey we are here." Dreams are also a way to connect to those that have passed, but we often do not recall our dreams after we wake up, so this avenue is less traveled by the spirits. Read the rest of this entry »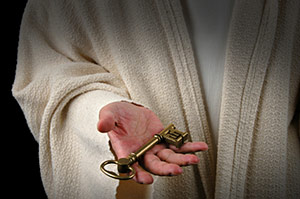 The system of help from spirit guides, while always being improved and corrected, is an ancient one and even in our world is well-recognized, and now quite advanced. Spirit guides need to be well-trained and are required to have lived in our material world, before undergoing a great deal of training in the spirit world, in order to be allowed to work as guides.
There are many forms that guidance can take and spirit guides become specialists in their field, before moving on to new experiences and new levels in the spirit world.
The Doorkeeper Guide is very seldom sensed by the individual, because they are chosen as a result of their almost perfect match to the individual. This guide functions as our protector from the spirit world. While this guide, like all others, cannot override our own choices. Read the rest of this entry »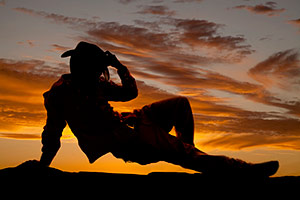 When I first moved to Santa Fe, New Mexico, I lived in one of the three old stage coach depots located here. The two others were owned by Burl Ives and the French Consulate, respectively.  I can't speak for those, but I can tell you about my experiences in the one where I lived.
I lived there for five years and it was totally charming. It had been designated as a guest house on the property, next to the main house. It was built with grey native stone and it looked like a painting by Currier and Ives. The perfect Santa Fe retreat, right? Or, anywhere, for that matter! Read the rest of this entry »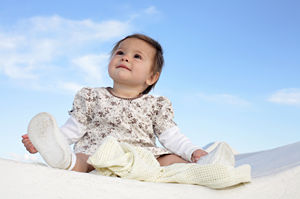 When I was very young I already had the ability to sense, feel and know things were going to happen before they did.
I had many paranormal experiences as a child. I felt I could speak to animals and I had dreams about future events that came true. I remember specific dreams of numbers that came in the lottery the next day. I was only five at the time, who knows about the lottery at that age?
How can you determine if your own child has psychic abilities? If a child shows signs of great knowledge beyond their years, if a child can sense what will happen before it does, or recognizes a place but has never been there, then you should pay careful attention.
If you have noticed your child speaking to imaginary friends or looking off into areas where there is nothing there are also signs of your child having a sixth sense, or psychic ability. Read the rest of this entry »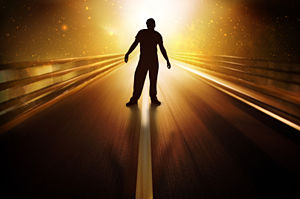 Recently, I had the pleasure of doing a mediumship reading for a lady whose husband had passed to spirit after 60 years of marriage.
She told me during the consultation that she wanted her husband to confirm something very important to her. Immediately, my guides said, "Yes, August 17th". As I communicated this message to her she cried with tears of joy, saying that they had lost their son several years earlier. His birthday was August 17th and the confirmation that she required was that her husband had been reunited with their son in spirit. Read the rest of this entry »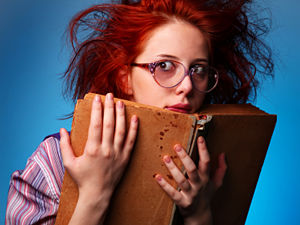 "I don't believe in ghosts, it's all nonsense!" These are the first words I heard when I walked into the room. I felt myself taking a deep breath, in preparation for the usual 'here-we-go-again' discussion.
I'm the first to say we all have our own belief systems, so whatever you find peace with, more power to you. Yet, I find myself, at times, in defense mode. There is never any real need for it and I have come to terms with the probability that I become defensive because of my own past experiences.
I usually listen, without interrupting their rant in regards to fraudulent psychics, false prophets, fake paranormal videos, and other nonsense to keep people in ignorance and fear. In the same sentence they will often add, "but there was this one time". This is when my ears perk up! Read the rest of this entry »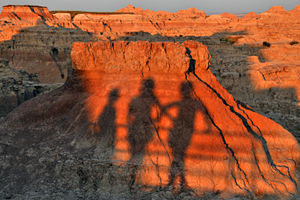 I communicate with the long-dead, noble spirits of the Native Americans, whose sacred spirits reside in the mountains of Arizona. If you have ever seen a silhouette of a face on a mountain side, or heard a whisper of ancient wisdom while deep in the rugged terrain of the high country, you may understand this.
It all started when I moved to Arizona many years ago. The area in which I live is a valley surrounded by mountains. I began to see silhouettes of the faces of Native American chiefs, warriors, princesses, healers, and wise men and women, on the mountain faces and mountain tops wherever I went. It was more than just a strange occurrence; it was a paranormal phenomenon that drew in all my senses. Read the rest of this entry »