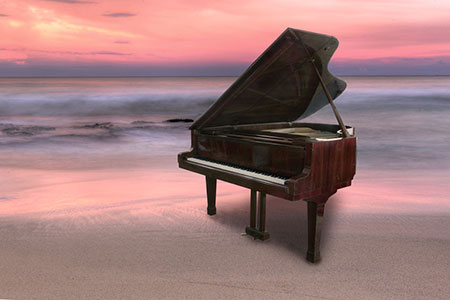 Last night, my friends and I went out to see a performance by the blues artist, Shemeka Copeland. What a great show that lady put on! The music made the audience feel the love and joy, young and old alike, happily singing along and feeling the vibes.
Looking around me, I saw many people with smiling faces moving to the beat, doing the chair dance, clapping hands and happy feet. People of all walks of life came together as a community, any and all differences forgotten, because of a shared love of the music. The miracle of music!
All living things respond to sound. It's the vibes that just touch us, because music is after all nothing more than vibration. Music has been known to inspire, soothe, calm and heal. I have heard, for example, of a group of harpists who play at hospitals for the benefit of patients.
When my daughter was young she said to me, "Momma, if the teachers only had music playing in class, all the kids would pay attention and understand what they were teaching." On the flip side my parents always said, "Turn that music off!" How can you study, learn and remember what you are reading with that music on, they asked.