singing bowls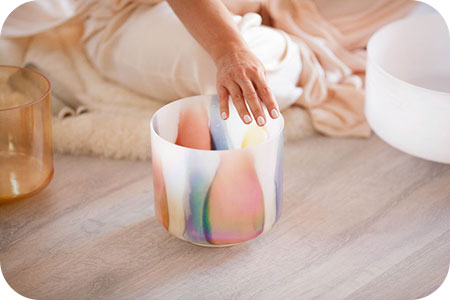 Crystal singing bowls, not to be confused with their similar cousins Tibetan prayer bowls, are made from various kinds of quartz crystal, or fossilized water. If one considers that a large percentage of our bodies also consist of water, it's easy to see why crystal bowls can create a deeper resonance within us, compared to bowls made from other materials.
In our busy world it's easy to ignore pure, natural sound – which is one of many benefits of crystal singing bowls. Cultures around the world have known for millennia about the therapeutic properties of music, and more specifically, unique notes or tones. In some Hindu and Buddhist traditions it is believed that the Universe begins and ends with the sacred sound Om.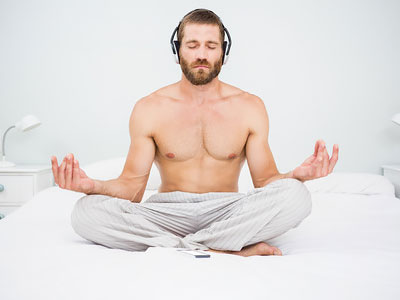 "Music hath charms to soothe the savage breast, to soften rocks, or bend a knotted oak," wrote William Congreve in his classic poem, The Mourning Bride. He seems to have understood that music can soothe anyone who might be be stressed out, overwhelmed, anxious or depressed.
Studies indicate that music and sound heal us in a multitude of way, perhaps even at the cellular level. Long-term patients, nursing home residents, and chronically depressed people have been found to experience healing through sound.
Ancient cultures from Egypt to Japan to Australia used the secrets of healing sound. What these long-ago people instinctively knew, we now attribute to the effect of certain wavelengths upon our brains to calm, relax, and heal. As with acupuncture, these sounds may be able to reset our internal balances and remove negative energies. Continue reading →