Posts Tagged 'psychometry'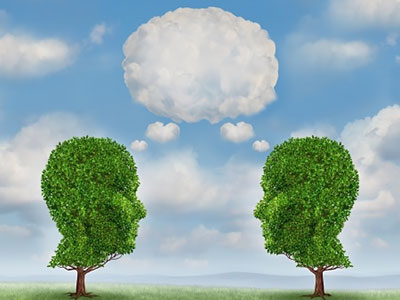 The power of our thoughts are presented to us daily, and many miss the messages or responses to what they themselves are putting out. The incredible power of thought is an energy.  Energy can calm  or disrupt. Know that this power also belongs to you. Thought evokes emotion and emotion evokes thought. This is our cycle.
Do you hold that much power? Yes, you do. Collectively it is a force to be reckoned with. It brings to mind an expression my mentor would use in regards to people's words and actions: "If they only used their power for good." Says it all.
Have you ever walked into a room and felt the energy as 'thick' or 'unwelcoming.' I believe we all have. On the flip side, we have also entered a space that was warm, inviting and full of love. Is this 'atmosphere' created? Yes, it is… by the people that inhabit that space, or by the energy the people who had been there left behind. We are the creators of our energetic environment. This ties into love and relationships in a big way. Read the rest of this entry »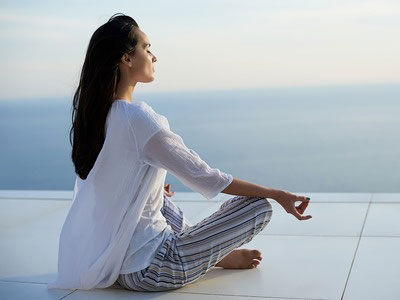 Your energy is at times best spent cleaning, clearing and reorganizing, for it is all about opening up a beautiful space for Divine inspiration to flow through.
Many of you tend to 'collect stuff' which actually tends to hold you down, and smother you and your spirit. As you do some deep cleaning of your physical space, you will find that you begin to breathe easier and the weight on your chest dissolves. Find one thing that you can pass along, as sharing your good fortune with others also raises your vibration and brings you into alignment with joy and goodwill. One person's junk is another person's treasure. Read the rest of this entry »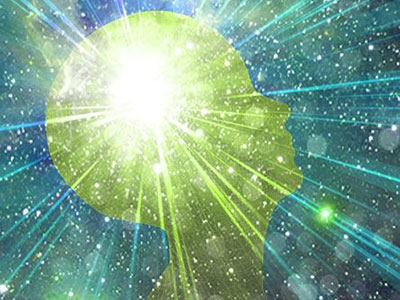 Meditation is vital in developing your psychic abilities, as it develops your ability to switch your brainwave states while remaining fully conscious. Frequent meditation specifically helps you achieve and sustain an alpha brainwave state where psychic information comes easier than in the normal waking state of beta.
The theta brainwave state is where most of us fall asleep, but some experienced meditators can achieve this state and still remain aware. This is the state that a lot of mediums are in when they communicate with the dead. I saw an episode of The Dr. Oz Show where he had Teresa Caputo, the "Long Island Medium" hooked up to a machine that measured brain waves (messing up her hair in the name of science) as she read for the audience. She was in a theta brain wave state while she got the messages.
I don't bill myself as a medium, but I have had some remarkably clear messages from spirit as I was beginning to fall asleep, in that in-between sleep and awake state. Lately, I have been working on extending that state of mind as I wake up, to stay in that theta state as long as I can and see what information I can receive. Read the rest of this entry »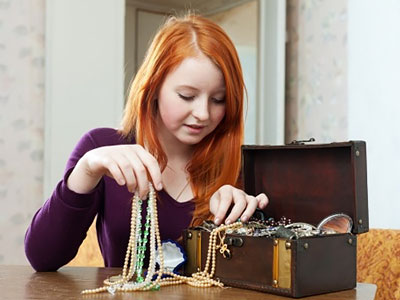 The vintage or retro trend is more popular than ever and has more people buying used clothing and household items, as well as antiques. But one does not usually think about the metaphysical energies that may be attached these old clothes, jewelry and pieces of furniture.
Believe it or not, ghosts sometimes do follow a beloved object purchased from an estate sale. A flea market or thrift store may be selling objects that carry the negative energy of bad relationships. Pawn shops may have beautiful jewelry for sale, but you may unknowingly pick up the grief associated with having to sell a beloved object.
Jewelry is especially problematic, and even gifts can carry negative energies. It does not matter if the jewelry was physically cleaned before you purchase it. One should spiritually cleanse every object that is second hand, to keep negative energies out of your energetic space. You can also 'charge' jewelry to help you with things you want to accomplish, for protection, or to attract good energies. Read the rest of this entry »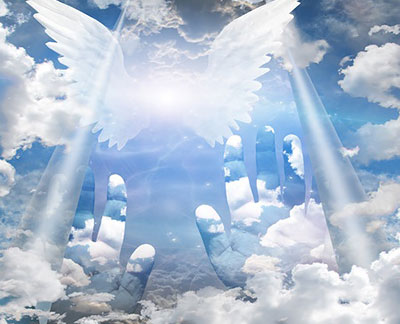 We gathered for breakfast on our last John of God day and chatted about the final day's events. Cher, Ruby, Rachel and I headed off to Current, while Nicola went for a Crystal Bed and Doriane and Katherina went before  to present photos for healing.
Current was especially lovely. They played some wonderful music and I could feel one of the Casa Entities dancing with me. It was quite spirited and my heart swelled with joy. I could also feel Archangel Metatron come in several times with downloads, as my face would contort and twitch uncontrollably and my eyes would move back and forth rapidly, and roll backward in my head. So cool!
After attending Current, we went for blessed soup. Ruby said that she felt kind of sick. Sometimes if you are new to current it can be pretty intense, especially if you are highly intuitive. Read the rest of this entry »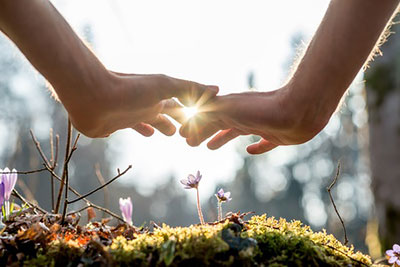 Psychometry is a method of divination in which the psychic or medium reads the energy vibration of objects and divining from it visions or impressions associated with the object. These impressions are individual to the psychometrist or clairtangent psychic, who may either see, feel, hear, or taste according to their own psychic gift.
Often when a psychic is consulted in a missing person's case a piece of clothing or personal belonging of the person is presented to them. This often proves helpful in the investigation. Jewelry, especially those made of conducting metals like gold, silver or copper, are the easiest for the psychometrist to read, because it has been close to the wearer. Read the rest of this entry »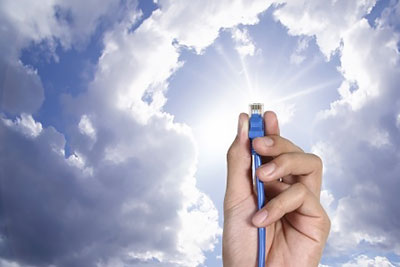 It isn't necessary for a psychic to do one-on-one readings for her clients by being with them in person. A psychic or mediumship reading can be just as well be done via phone or the Internet.
Some people are skeptical of the accuracy of long distance readings or they simply believe they must be able to see their reader face-to-face. But, there is absolutely no reason to be worried, since all readings are equally effective, no matter the distance or medium of communication.
Psychic energy has no boundaries. Just as there is no "up" or "down" in space, our spiritual energies exist on multiple planes in multiple dimensions all at once. If you've ever had a lucid dream, or the vivid memory of a prior lifetime, you've witnessed this first-hand. Read the rest of this entry »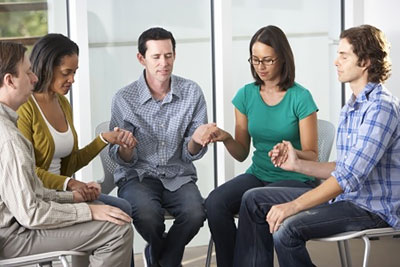 More and more spiritual seekers seem to be interested in joining forces with like-minded people these days. Some of my clients have expressed their interest in being part of a psychic development group, but they actually don't know where to begin looking for such a gathering of souls.
The people I speak to come from all over the world, and so, it's not that straightforward to recommend institutions or classes known to me. So, my suggestion is often, if you can't find a suitable group in your area, why not start your own? A good way to start is with a few people and meet on a regular basis. Here you will be able to share your gifts and interests. Read the rest of this entry »