optimism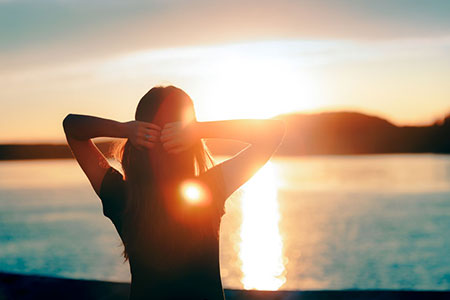 Scrolling through my Facebook feed today, I noticed a link to an article titled, "Hell Is Coming." It featured a graph for the stock market plummeting deeply into the red. Obviously, I did not read the article – the picture and title said enough!
I am sure you have also been noticing an increase in negative messages on social media platforms and in the mainstream news. As a spiritually aware person, I don't see any intrinsic value in this kind of negative speculation.
Yes, we all must deal with the circumstances that we are currently facing in our world, and it is important to effectively process our feelings along the way. However, when it comes to speculation, there is no difference between a positive speculation and a negative speculation. They are both fantasies conjured in the minds of others, spreading through our adoption of it.
According to some self-proclaimed 'experts' the sky is currently falling! Fortunately, I have never taken much stock in conspiracy theories and doomsday soothsayers.
It is true that we are going through a time of unprecedented change, and we are facing challenges that we have never faced before. But, that dramatic article could have easily read, "A Cure For Covid-19 Is Coming" or "This Is A Great Time To Invest In Affordable Stocks." Why is it that we don't see many opinions about best-case-scenarios out there?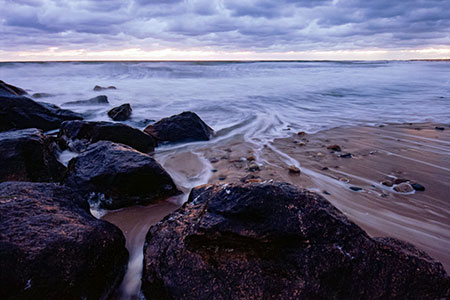 Life follows a cyclical pattern, of ebb and flow, whether it's our health, money, career, education, relationship, family or lifestyle. Focusing on what brings you joy, and what we do during these challenging 'ebb times,' make a difference once the flow returns. During the difficult times in life, we can feel that there is not enough, or we've failed in our judgment, or we are in survival mode. But don't panic, a time of ebb is temporary, and in time things will begin to flow again.
The ebb that we are currently experiencing can be a highly creative time to journal our ideas or create a new vision for our future; since we are off the spinning wheel of life temporarily.
A friend who was experiencing this kind of pause some years back, felt a sense of panic every day. He was obsessed with situations and people. After his ebb time, when things picked up again, we connected at a spiritual retreat. He shared with the group the lesson he learned from his experience.
By spending his days in panic, he felt he missed out on the luxury of free time to spend it in ways he would have enjoyed more. He always wanted to develop a course, but did not work on it during this time by doing the research he usually enjoys.
He also missed out on honing his skills for a new job and finding clarity on what he really wanted in life. He was also not working on the relationship he wanted to manifest, instead of clinging to the one that was already hanging by a thread.