Hope Is A Spiritual Superpower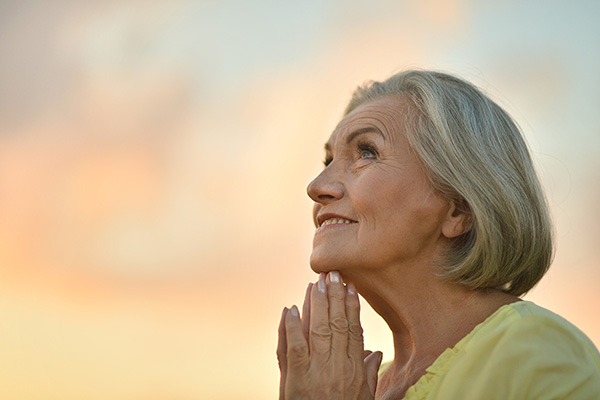 My oldest granddaughter told me on New Years' Eve that one of her favorite things in life is hope. I then asked her what the word really means to her? She explained that it was very comforting to imagine the new year being better than the past year.
She said hope is what motivates her to try new things and be the best she can be. With every bit of motivation there is always an underlying sense of hope. Hope that things will indeed work out for the better and that it is possible to achieve your goals.
I agreed with her that hope gives people the incentive to really go for what they want in life and strive towards goals that they might not otherwise believe possible to achieve. It gives people the courage to take chances in life that may catapult them into a better life.
But I also introduced her the wisdom of Dusty Springfield's popular song, Wishing and Hoping.
Wishin' and hopin' and thinkin' and prayin'
Plannin' and dreamin' each night of his charms
That won't get you into his arms
So, if you're lookin' to find love you can share
All you gotta do is hold him, and kiss him and love him
And show him that you care.
Dusty understood that wishing and hoping is all good and nice – but without real action to set things in motion we may be wishing and hoping for a very, very long time! Don't get me wrong, hope is a feeling that as a professional psychic medium I want every client to leave my office with in their heart and mind. Knowing that they have much to look forward to and that anything is possible in their life.
Hope can be a powerful force. Maybe there's no actual magic in it, but when you know what you hope for most and hold it like a light within you, you can make things happen, almost like magic ~ Laini Taylor
Some people are naturally more hopeful. It is their frame of mind to always see the glass as half full, no matter the circumstances. If more of us could think this way, the world might become a much better place. We can choose to make the conscious decision to think hopefully, or to be cynical and pessimistic.
What one person sees as a hopeful situation, another might feel its hopeless. And when we feel hopeless, it is hard to think that things could take a turn for the better. Until we start to have some thoughts of hope it is almost impossible to move forward. We all need hope in our lives. Having hope is very important for our mental and physical well-being.
Hope is also very much connected to timing. We tend to be impatient and want what we want, right now. But things usually fall into place when the time is right. Often the the cause of the delay is our own negativity and skepticism. Like birds of a feather flock together, we can only attract those things we resonate with. Negative, pessimistic thinking and an attitude of hopelessness will not invite to us the good things we seek.
One of the reasons I do the work I do, is because it offers people the courage and hope to make choices and decisions that are the best for them. Life is all about our free will choices. We all live in our own version of reality. Spirit often advises different possibilities and potentials that my client cannot clearly see at that time.
The very least you can do in your life is figure out what you hope for. And the most you can do is live inside that hope. Not admire it from a distance but live right in it, under its roof ~ Barbara Kingsolver
We experience moments of hopelessness at some time in our life. I do not personally know anyone that I can say for sure has always been perfectly happy and hopeful every day of their life.
When we do find ourselves feeling hopeless or despondent, it is helpful to redirect such negative thoughts to a time in your life or memories of events that made you happy is the past. It instantly begins to shift the energy of the hopeless thoughts.
Once you begin to feel this shift in your focus, then begin to think about possible things you can do or achieve that will make you feel the same way in the future. Energy floes where our attention goes. Hope is a spiritual secret weapon, a magical superpower that transforms lives. If you have lost yours along the way, do whatever you need to do to get it back.

About The Author: Elizabeth

Elizabeth's talents go back several generations. She found her own gifts and embraced them at an early age, recognizing the difference between herself and most others around her. She's since honed and mastered many metaphysical practices, providing hypnotherapy, Psychic Mediumship, Mysticism, and Hypno-Reiki to her clients in Maine, and in areas around the US and in Canada, where she travels. A lover of pets, they are her greatest teachers and these unconditionally loving creatures often chime in on a reading in addition to the Angels, Guides and loved ones who provide resolution and answers for each of her clients. Elizabeth is also an author with much spiritual wisdom to impart and is currently working on a book. If you'd like to be a recipient of her unique Psychic Wisdom, find peace and receive answers that will also benefit your highest good, you can reach Elizabeth at Psychic Access.