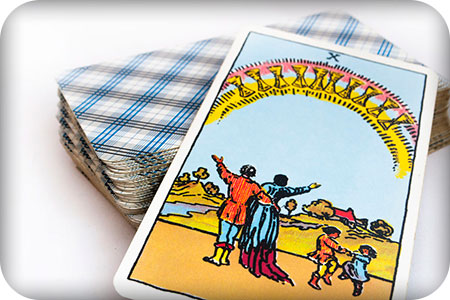 It is said a picture is worth a thousand words. Images can convey meaning much more succinctly than words, and this is certainly true for me when I pull Minor Arcana cards in a Tarot reading.
The Minor Arcana are vividly descriptive cards which run the gamut of all human actions, feelings, thoughts, as well as the victories and losses we face every day in our lives. They typically represent short-term influences of the past, present and future.
A good reader, however, does not interpret Tarot cards only at face value. The imagery also triggers her intuition and clairvoyance to add details and answers to her querent's question. The Astrological and Numerological aspects of the cards also show concrete detail. These cards can guide you and advise you through even the most difficult situations.