high priestess
Published
February 6, 2018
|
By
Isadora
There are 78 cards in a traditional Tarot deck. The first 22 are called the Major Arcana. The word 'arcana' comes from a Latin word arcanum, which means 'ancient secrets' or 'mysteries.'
The 22 Major Arcana cards, starting with The Fool and leading all the way to The World, are all archetypes that represent hidden knowledge that many centuries ago were privy to those who worked closely with spirit.
When we consult a Tarot deck, the Major Arcana cards take us on a journey into another world, accessing ancient truths and divine law.  In psychic Tarot readings the Major Arcana cards can describe attributes of people and their character traits, but most often represent the spiritual lessons we go through in life. Continue reading →
Posted in

Divination, Dreams, Goddess, Intuition, Life Design, Psychic, Psychic Readings, Spirituality, Tarot
|
Tagged

akashic record, archetype, beliefs, Book of Life, cartomancy, Divination, Dreams, fate, fortune telling, Goddess, growth, guidance, high priestess, highest good, inner guidance, Intuition, life lessons, luck, Major Arcana, Minor Arcana, mysticism, myth, occult, pagan, power, predictions, Psychic, psychic predict future, psychic reading, reading, spiritual counseling, spiritual messages, spiritual teachings, symbolism, Tarot, tarot cards, tarot deck, Tarot readings, The Fool, traditions, Wheel of Fortune, Wicca, wisdom
|
Leave a comment
Published
December 30, 2016
|
By
Lucinda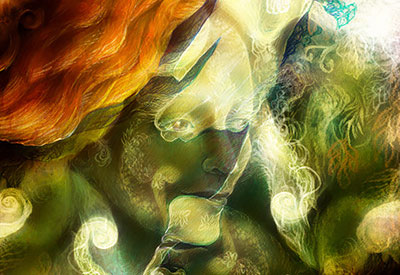 Why not let 2017 be the year in which you finally unleash the priestess that lies within, and so become a more confident and happy individual.
According to folk-lore, there is a trio of female archetypes, those being the Mother, the Maiden and the Crone – the latter often being referred to as a Witch or Wise Woman. Indeed, it is in the last and final stage, i.e. post menopause, that us ladies reach our spiritual peak.
In fact, the Crone side of ourselves is, incidentally, our priestess, healer and internal warrior, should we fully embrace it. The need for direction and guidance from others is no longer required. In short, we start to live life on our terms – without the need to apologize for doing so. Continue reading →
Posted in

Conscious Creation, Goddess, Life Design, Meditation, Spirituality
|
Tagged

archetype, ceremony, evolution, fear, female, feminine, Feng Shui, fulfillment, growth, happiness, Healer, high priestess, inner peace, inner strength, joy, Life Design, life lessons, Meditation, motherhood, new moon, New Year, ritual, sacred space, self-acceptance, self-confidence, self-realization, spiritual awareness, spiritual warrior, The Mother, transformation, wisdom, women
|
Leave a comment