Let's Go Girls, Vesta Is Calling Us!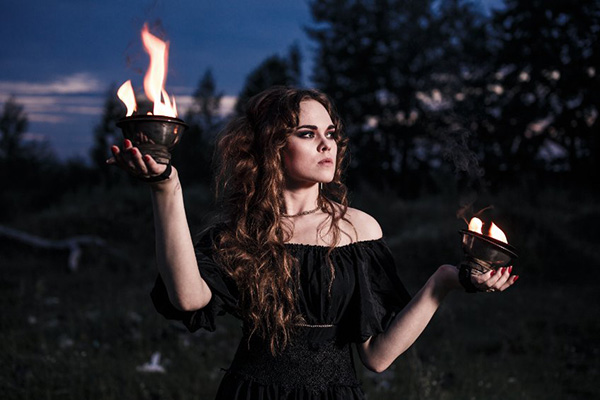 Vesta, or Hestia as she is known in Greek mythology, is an asteroid located between Mars and Jupiter that is currently retrograde until October 5th, 2022. This means it is currently in close proximity to Earth and actually visible to the naked eye until Sept 11th, 2022. Women in particular should be watching her path, and engage with her empowering, divine feminine energy at this time.
Some experts believe that according to a formula that predicts the spacing between planets in any given solar system, known as the Titius-Bode law, Vesta may be located in an area that once contained a planet that no longer exists.
German astronomer H.W. Olbers first spotted the asteroid on March 29th, 1807, and his colleague Carl Friedrich Gauss named it Vesta. It takes 3.63 years for Vesta to travel around the sun, nearly twice as long as the orbit of planet Mars.
Vesta is the virgin goddess of the hearth, home, and family in Roman mythology. She is 'the fire that warms, but never burns.' In ancient Roman times, six vestal virgins had the sacred duty as priestesses at her temple to tend the vestal flame.
This was considered a very important job, as this sacred fire was deemed to be vital to the security and stability of Rome and therefore could never be allowed to go out. It took extreme focus and care to keep the flame alive.
The vestal priestesses did not have to comply with of the usual social and cultural obligations imposed on women in those patriarchal times. They were not required to marry and have children, but instead took a 30-year vow of chastity in order to fully devote themselves to service.
The vestal virgins worked in shrouded secrecy, yet their labor spread essential fires to the entire realm. Once you tend your inner flame, you will have surplus for every other domain of your life ~ Jenn Zahrt
As misogynistic as this policy may seem at first glance, it was actually liberating for these women. Instead of being treated like the property of a husband, these spiritually empowered women enjoyed relative independence from the restrictive norms of a male-dominated society.
Interestingly, astrologer Jenn Zahrt points out in her blog article, Vesta's Retrograde in 2022, that as Vesta entered her retrograde shadow zone on May 2nd, 2022, the news leaked of the US Supreme Court's intention to overturn the Roe v. Wade landmark decision, which they subsequently did.
To powerfully harness Vesta's divine feminine energy in your own life, it is important to consider the house in your natal chart that Vesta is currently transiting, as well as her astrological placement by the time she goes direct in October. For example, your first house calls you to claim your identity, and the second how you earn money, your resources, what feeds you, whole your third house rules your community, neighbors, and so on.
She is so bright and glorious that you cannot look at her face or her garments for the splendor with which she shines. For she is terrible with the terror of the avenging lightning, and gentle with the goodness of the bright sun ~ Hildegard von Bingen
Wherever Vesta is traversing in your individual astrological blueprint is the area in your life where she can help you to reclaim your personal power; dedicate yourself to your life purpose or calling; communicate your boundaries to others who might be interfering with your mission; determine what keeps you nourished and fed; and cut ties that need cutting.
Vesta invites us at this time to tend to the inner flame of the divine feminine. Once we do this, we will find that everything in life will start to flow and work so much better! So, to quote Canadian singer-songwriter Shania Twain, let's go girls! Let's get a little out of line. Let's make some noise and raise our voices with no inhibitions. Vesta is calling us!

About The Author: Tracey

For 11 years, Tracey's predictive practice has taken her down the rabbit hole, where she's amped up her intuitive gifts by mastering new tools that are accurate and cutting edge. She began with Tarot, Numerology, Soul Path Energy Clearing and Natal Astrology, reading for her one-on-one clients in her private practice, at fairs and festivals, and at private parties. Her newest technique, Horary, is popping up on new apps and on social media. Horary is a predictive and magical form of astrology like a psychic reading, with a chart cast for the moment and quickly read by a highly trained practitioner in the art. Tracey currently lives in South Florida, but she maintains a busy practice with clients situated mostly in Los Angeles, NYC, Chicago, Atlanta, and Palm Beach. Past clients she has worked with include a well-known Disney actress, a comic book icon, an Emmy nominee, a luxury hotel entrepreneur, and the founder of Ben and Jerry's ice cream. Tracey was asked to be part of a panel for an exciting new YouTube series sponsored by the prestigious Wessex Astrologer. She is also a successful sci-fi and fantasy author with a new book recently released to rave reviews. You'll have a magical trip when you hop aboard Tracey's exciting Horary bullet train leaving the station at PsychicAccess.com.