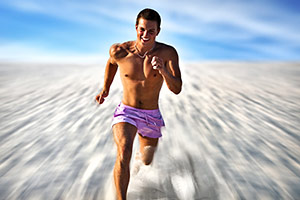 To become more, to expand, and to seek more complete expression is inherent in our human condition, because it is an innate quality we possess due to our original spiritual nature. 'Increasing' or 'becoming' is what drives the expansion of the entire Conscious Universe.
We are each of us a mirror reflection of the Universal Source; we are created in the image of the Divine. We are a perfect imprint of the magnificent Holographic Web of Consciousness. And because we are spiritual beings who reflect the Divine in physical form, we also possess the innate qualities of Divinity. We are self-aware and conscious; we have the capacity for reason, sentience, imagination and creative thought; we command creative freedom and the metaphysical power to manifest; and we have the capacity for complete self-actualization, individuation and transcendence. All these qualities are the expression of our inner Divinity, a direct reflection and extension of the Higher Self. Read the rest of this entry »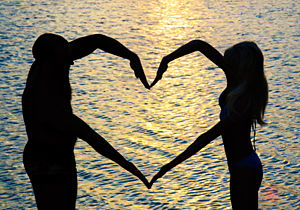 Remember that the most important ingredient in finding the right love is to have a wonderful relationship with yourself. It's quite simple really: we magnetize what we resonate.
If you are in a relationship or hope to create one, here are some important ingredients for a wonderful romance:
1. Fire signs combine really well with other fire signs. Fire also combines well with air. It does not mix well with earth or water.
2. Air signs combine really well with other air signs. Air also combines well with fire. It does not mix well with earth or water.
3. Earth signs combine really well with other earth signs. Earth also combines well with water. It does not mix well with fire or air. Read the rest of this entry »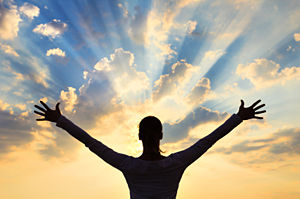 As the 2012 Stargate opened to reveal Self Love the dawn of the golden age has arrived! As the Divine Feminine has already begun to reveal the true nature of the Circle of Life for the past millennium so shall she also reveal her plan for us in this profound shift of our beloved awakening.
We have approached the Stargate and it is opening to our higher calling, to our divine purpose. And the divine purposeful life we are called to live now.
In this world we have learned to grow life from the womb, to nurture life from the heart and to know the inner wealth of the human spirit. It has been our calling for thousands of year and we can now look around us and see that abundance.
Seven billion plus babies have been born and are growing here and now on our Gaia, or Mother Earth, our Divine Spaceship traversing through the stars at light speed. We have been re-awakened to participate in the grand scheme of life! An exploration of the Soul's journey in this creative process of constantly becoming the universal potential of our own fulfillment as an expression of love. Read the rest of this entry »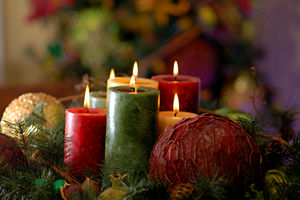 Both fireplaces and candlelight illuminate our holiday season. Both are also a part of both Pagan and Christian tradition at this time of the year.
Fire, in any form, is cleansing and traditionally utilized to get rid of past hurts, and mark new beginnings.
A red candle represents positive energy and passion. A green candle is more symbolic of harmony and peace. Also, a good candle to burn to purify and draw good fortune is a bayberry-scented candle. They are an excellent choice for holiday magic!
Another Pagan tradition widely accepted as a Christmas tradition is the burning of the Yule log. Originally burnt on the eve of the winter solstice, it honored the return of the Sun.  Read the rest of this entry »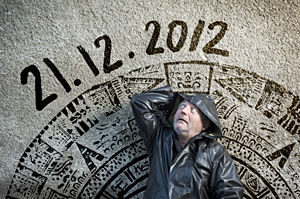 Good morning fellow seekers and believers. A warm welcome also to ye of little faith. It is indeed a blessing to greet you at the dawn of yet another perfect Solstice day in this miraculous annual progression of human history. It is December 21st, 2012 and it is exactly 11:11 GMT, the official time of the Solstice. Take a deep breath, you are indeed still alive!
If you are one of the more adventurous and spirited among us, you may very well find yourself today on a Mayan galactic alignment cruise or magical pilgrimage to the Chichen Itza in the Mexican state of Yucatan, or at Stonehenge in the United Kingdom, waiting for the first light to break on the horizon. I can only imagine how much fun you must be having! Read the rest of this entry »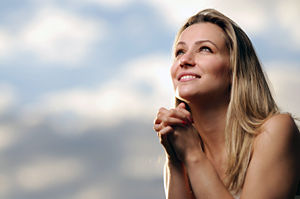 Whenever I go into a reading I contact my spirit guides through automatic writing and allow my spiritual teachers to come to me. Not only to guide me, but to help my client get the most out of the psychic reading that they can. I can see spiritual guides when a client contacts me. Sometimes I get a name, and if identified I let the client know to talk to them, like they are in the room with you, because actually they are.
I have seven spirit guides and teachers and they help me every time with each client. Added to this are the guardian angels and spiritual helpers the client brings to the reading. The problem is, the information is there, but the person I am reading is not able to understand the knowledge that is being conveyed. That's where my job kicks in. To be able to read, to see, to feel, and to hear on behalf of others is my calling. Read the rest of this entry »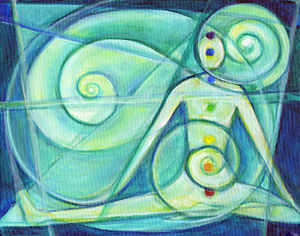 We are all a composite whole, made up of physical, emotional, psychic, mental and spiritual aspects. Below are seven spiritual centers in the body and they all have different ways of helping us on our life's path. They run in tune, like a well-oiled machine and each works individually and together as a whole to keep us balanced in our spiritual path.
1) The Root Center is located at the base of the spine. It's associated with reproduction and with physical creativity of all kinds. It provides us with our 'get up and go' feeling and works in tandem with the other two lower centers.  Rejuvenation and our physical well being start at this center point.
2) The Spleen Center is located along the spine right where our spleen lies.  It's an energy purifier and a conduit between low vibration energy to higher vibration energy. With this second chakra it balances the first center with the third center and provides coordination and a sense of things going smoothly between all three lower spiritual centers. Read the rest of this entry »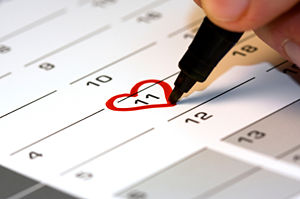 I receive so many client inquiries about current and future relationships that I decided a couple of years ago to use my studies of Hermetics and Metaphysics to determine the ingredients of the perfect relationship.  But let's start by talking about how and why we magnetize relationships.
We each came into this world with a blueprint reflecting how we had evolved up until that time (the soul). This unique and highly intricate blueprint is really a map of the soul showing what strengths and weaknesses we have developed as we have evolved.  It also details where we tend to experience conflict or harmony.  In this physical world, we each have a physical body – we can't be here without one. But we also have an astral body on the astral plane which exists above the physical plane.  The physical and astral bodies interact through electromagnetism. Read the rest of this entry »