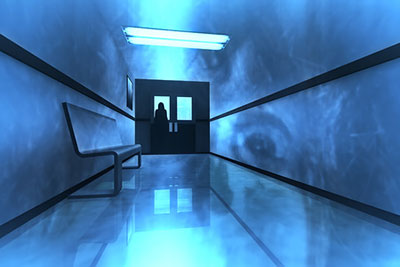 The area where I live is famous for being haunted. In fact, our "Asylum 49" was featured on popular paranormal television shows like Ghost Hunting, Paranormal Investigation and Ghost Adventures. This notorious old place is thought to be one of the greatest Halloween venues to visit on this side of the country.
Asylum 49's haunted structure takes up about half of the old hospital. The other half of the hospital is the only nursing and hospice home in the county. Asylum 49 is only open to the public from September 1st to October 31st, but in that short time they raise a lot of money. After it was featured on Paranormal Investigation, tourists and paranormal investigation teams started visiting from all over the world. Asylum 49 is also available for private tours in the off-season. Read the rest of this entry »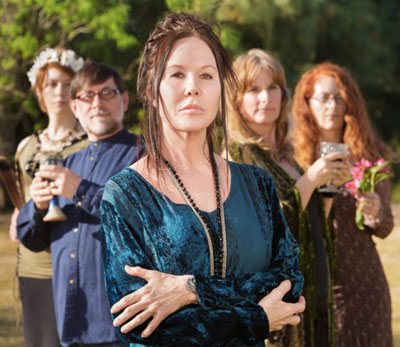 The modern stereotype of a witch is that she is an ugly, old woman with a hooked nose and pointed hat, riding a broomstick or stirring up a witches brew in a huge pot. In truth a witch is someone who practices magic as part of their religion or spiritual belief system, such as Wicca or Neo-paganism.
Witches worship nature and love the Earth; they do not worship Satan. That is a myth, just as much as the idea that witches are ugly and scary. Witches are beautiful and do no harm. They believe in the rule of three, understanding that everything we do comes back to us threefold.
The more we destroy the Earth, the more we destroy ourselves. A witch's purpose is to save the Earth. Witches relish their wild nature and align themselves with the cycles of the earth and the phases of the Moon and the stars. Read the rest of this entry »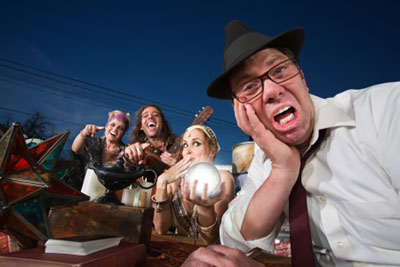 Recent psychic readings, and the sort of questions clients have been asking, have made me all the more aware of the responsibility of the work we do. A few words alone, a recommended path to follow, or a suggested course of action we advise, can have a huge impact on people's lives.
When I find myself feeling hopeless at the plight of the world, and its people and animals, I always remind myself: if I can just make a difference to the life of one person or animal today, then it's all worth it.
In 2004, I was working at a psychic fayre one Saturday. Before visitors arrived, one of the other psychics asked me to read for her, and insisted that she read for me in return. Her reading was so negative and threw me so off balance that I packed up for the day and went home. Read the rest of this entry »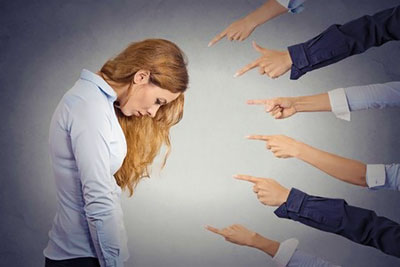 We all like to be perceived as a nice person, and it can go very much against the grain if we were to be seen as otherwise!  Therefore, should we have an argument with a dear friend or colleague, and as a result take on board blame for something we are actually not responsible for, we immediately start to feel unhappy.
Spirit teaches that while it is most necessary to acknowledge any actions we have made, or any part we have played in an argument, guilt can but only exaggerate any feelings of remorse! Furthermore, when we allow guilt, for whatever reason, to build up within ourselves, we may even take on board the idea that we are a 'bad person' and do not, therefore, deserve the best in life. Read the rest of this entry »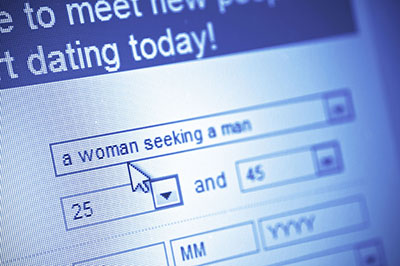 The recent gruesome death of Ingrid Lyne in Seattle has attracted much attention from single women and generated renewed awareness of the potential risks of online dating. However, I still think online dating is one of the best ways to meet someone special, especially for those people whose circumstances do not allow them to interact with other single people on a daily basis.
According to the Pew Research Center around 5% of Americans who are in a marriage or committed relationship say they met their significant other online. A study by the National Academy of Sciences found that more than one third of marriages in the USA begin with online dating, and those couples seem to be slightly happier than couples who meet through other means. Match.com reports that only 9% of women and 2% of men say they have found a relationship at a club or bar. The universe is clearly using the Internet to bring people together! Read the rest of this entry »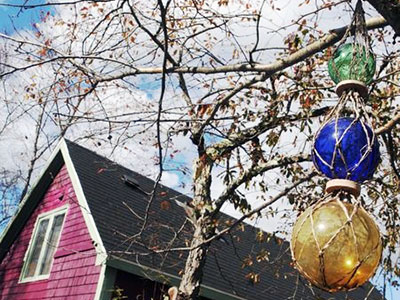 To be perfectly truthful, witch balls freak me out a little bit. I was in a room once where a whole bunch of those hollow spheres of colored glass were hanging from the ceiling… and they all started moving! There were no windows open, no fans, no air-conditioning, nothing in or around the room that could have caused the kind of movement I saw that day. But I've decided to confront my fears head on.
If you've never seen one, witch balls are semi-transparent glass orbs that look like Christmas ornaments. They typically hang in windows or gardens. Witch balls take on many different forms and names: gazing balls, garden globes, spirit balls, and so forth. What most people do not know is that they originate from an colorful legacy of legend, myth, magic and superstition. Read the rest of this entry »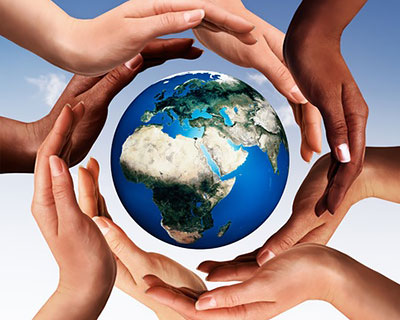 I have always had an interest in behavioral sciences and marketing, as well as spiritual work and the paranormal, and used this as a way of studying people's needs, and applied it to learning cultural philosophies world-wide.
What I have found in my research is that one can intuit people's habits as if it were a science, in order to deeply understand their collective nature. This would hopefully be an expression of their mean needs, their collective needs, or the predictive ratio, in order to see what their cultural needs were. From this arose the question: is Planet Earth happy today? Do people need more, not less material goods? Do they need more, not less love and affection? Are they less, not more aggressive? Was my perception less, not more affectionate? Yes, it also forced me to evaluate myself. Read the rest of this entry »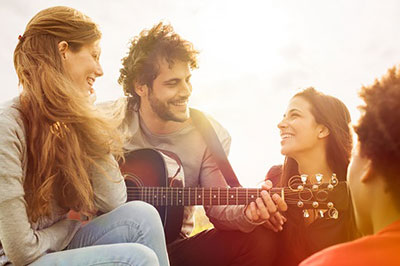 Some people simply add value to our lives. Kindred souls are true friends who make us feel that sharing space with them, or being around them, is right where we are meant to be. I call that comfortable, blissful feeling "being in Zen."
Then of course we have all experienced sharing space with toxic people who make us feel like we need to leave immediately, because if we don't take action we will soon start to feel depleted or drained. I like to describe that feeling as "going against the grain." It very much feels like I'm doing something that doesn't feel right, or that I am not where I'm supposed to be. Read the rest of this entry »