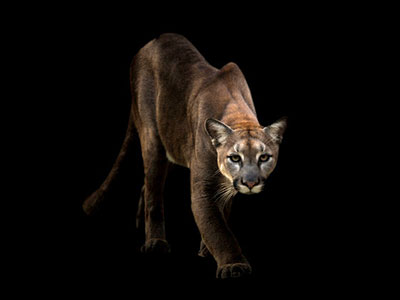 This is a story about Synda, the shapeshifting cougar. Synda is human, but she also has the gift of being a shapeshifter. She cares for all homeless pets discarded by their uncaring humans. These careless people buy their pets, domestic or wild, just because they were cute or exotic to own, as a social status symbol. In other words, they become pet owners just to show off to their friends. Then when they find out there is so much work to keeping a pet, they just simply get rid of them – sent off to fend for themselves, hurt and broken. Synda then finds these unwanted animals and become their mother and caretaker.
Synda knows that there are also good humans around, and she would regularly visit them especially at night. Since she possesses the power of invisibility, they are not aware of her, and don't become frightened by the sight of a rather 'large cat' sitting by them and smiling! Read the rest of this entry »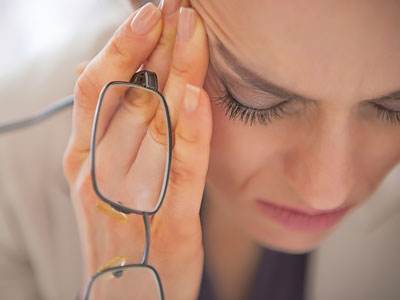 Many people encounter negative energies in their workplace. Some of my clients have experienced co-workers who are major backstabbers, employers who treat them unfairly, and just a generally negative vibe altogether! There are, however, some spiritual things you can do right now to protect yourself and your energy in such circumstances.
The Universe sometimes is using people, places and things to tell us to either make changes in our own lives, or move on to another place of employment. This is where a good psychic advisor can help you determine whether you should stay, or go.  The point is to pay attention to the signs that show up in your life.
In the meantime, it is good to use the powerful energy of the Universe, and the spiritual and metaphysical tools at your disposal, to help you get through these times of turbulence. Here are some psychic protection tips I have personally used with success in my life. Read the rest of this entry »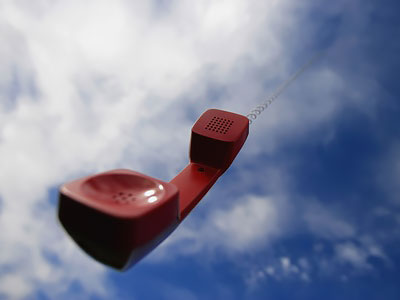 A couple of days ago a childhood friend located me through social media. As children she knew of the scary spirits in my home, but I never shared with her my gift of being psychic.
We were talking on the phone, when a male voice came through to me clairaudiently. He was saying the name "Allen" … over and over and over. Eventually, I was forced to ask her who Allen was in her life? But she didn't know anyone by that name. I said interesting, and went back to our 'catch up' conversation.
Later that day, she did some research as to who the previous owner was of her house. It was a man by the name of Allen. Then she confessed that the house was haunted, but didn't know who to go to for help. I explained, when spirit wants to be heard this is how they may come through. Read the rest of this entry »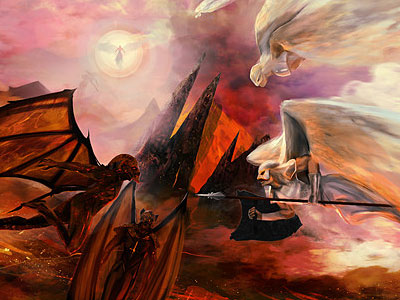 Angels are holy spiritual beings who love and serve God. They help people and do good work. These angels, who people celebrate, are faithful angels who go out into the world for our highest good. But this is not always the case.
There's another type of angel out there. The type of angel that we don't talk. The fallen angel.
Fallen angels are also known as demons. They work their evil, creating chaos in the world and constantly tempting us the do evil deeds.
They are angels that have fallen from grace. The angels that have been cast from Heaven. It is believed that God created all angels to be holy. They are here to help and guide us. It's also the belief that one of the most beautiful angels, called Lucifer, chose to go against God's wishes. He wanted power and he rebelled against God. He was cast from Heaven, down to the Earth. Read the rest of this entry »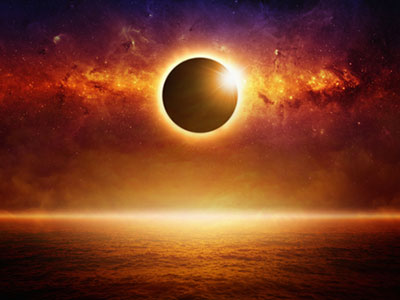 A rare solar eclipse is expected to occur coast to coast over the USA tomorrow. Some believe this eclipse is a negative spiritual event.
Traditionally a total eclipse was seen as a source of dark energy or a bad omen, because the Sun's energy is blocked and the Earth goes dark for a while. However, I believe this is a misconception in regards to the actual energetic and spiritual attributes of a solar eclipse.
When a solar eclipse takes place, it heightens the energy towards the Earth and all humans, but especially towards those on a spiritual journey. This is a good time to meditate, reflect and successfully perform personal spiritual rituals or practices. And yes, because the energy pull shifts, it means that you will feel the difference if you allow yourself to.
However, there are positive and negative energetic aspects to a solar eclipse, if you are not careful. If you are in a state of peace, you will experience enhanced peace at this time. If you are in a state of unrest, you will have an enhanced state of unrest. It is imperative to be in a good space and be mindful of your thoughts, words and actions during this eclipse. Read the rest of this entry »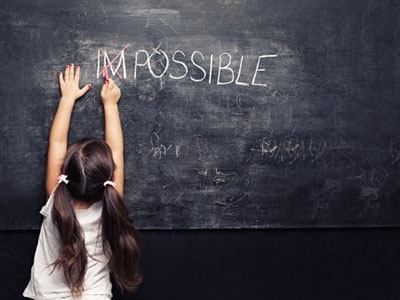 Faith is often defined by dogmas, doctrines, decrees, and creeds. However, these qualities have little to do with substantial spiritual aspects of faith and more to do with systems that attempt to define faith. A true spiritual idea of faith is not about believing the right things, but instead recognizing that our lives can be motivated by the good from which our lives originated.
There is a line in A Course in Miracles that says, "If you knew who walked beside you on the path that you have chosen, fear would be impossible." Faith is at its core the understanding that there is something greater that ourselves assisting us in our forward momentum.
Are there correlations between faith and belief? In my experiences of channeling for years, I would say that the qualities of faith and belief do have a tie. You could say that faith and belief have a symbiotic relationship in our lives. Belief is essentially the catalyst of faith, however 'right' belief is not necessary for faith experiences. Read the rest of this entry »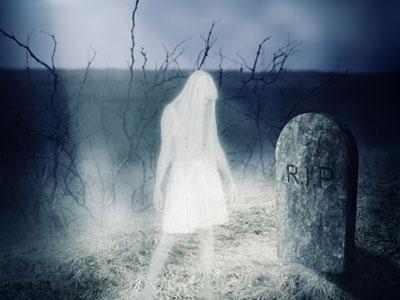 We would like you to understand that on this planet Earth you have chosen to experience duality. And within your framework of duality you have created negative and positive. You have created good and bad. You have created darkness and light.
Part of your awakening and unfoldment toward enlightenment is your ability to transcend your creation here on planet Earth, and to be in complete and total alignment with your highest truth, and that of God, and of the Universe.
As we have spoken before, you are an extension of all that is beyond the planet Earth, but as you are functioning as a human being at this time, we would like to discuss your creation of malevolent and benevolent beings, entities, ghosts, or earthbound spirits.
Just as there is good and bad on planet Earth, and in your reality experience as a human being, so too have you created good and bad within the dimension that surrounds you, the earth plane. You have also created spirits, or ghosts, or 'trapped energy' if you will. These are spirits or energies that have chosen not to go into the light. These spirits or energies can influence and interfere as you choose to allow, or deny, in the same way other humans can influence and interfere in your life, if you allow them. Read the rest of this entry »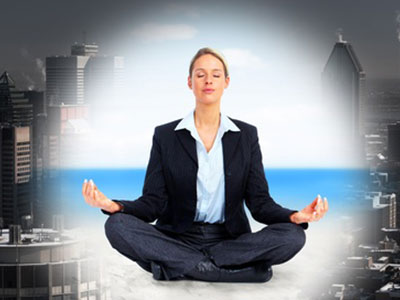 As you are on this spiritual journey, and as you are bathing in the New Earth energy, you will find that you are becoming more and more aware of all of the energies that surround the planet. There are many, many light energies, but there are also dark energies. These are nothing to be afraid of, they gain their power from your fear. Imagine your fear dissolving now and standing in love and the truth of your magnificence.
As you become aware of all of the energy that surrounds you, it might trigger different emotions and different feelings. Some of those emotions and feelings will be pleasant and positive. That's when you can be assured that you are connecting and tuning in with the light energy, the beautiful angels, the master teachers, your loved ones who are here to assist you… your Spiritual Counsel that guides and guards you always. Read the rest of this entry »