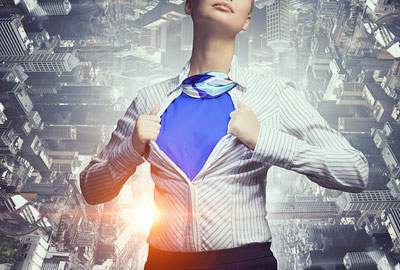 You are a spiritual superhero with super powers to heal this planet! This is the mantra to help evoke change in the world. Yes, it can be that simple.
There has been much intense energy moving through with the most recent retrograde and many have done much cleaning in their physical and mental space. We are now ready for the next step in our evolution.
Carve out some time for meditation. Meditation will help cement all the work you have done recently and create a beautiful foundation for what is yet to come – a beautiful blossoming and blooming of new, inspired experiences and a rebirth of your soul. Read the rest of this entry »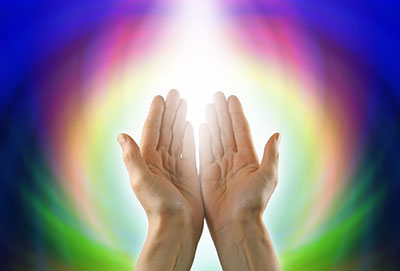 There are seven spiritual paths, or the Seven Rays, that each one of us travels on. This goes on throughout our various incarnations, and spirit life, again and again, until we finally reach back to our Creator Source, or God.
We ultimately come full circle, after we start out as divine sparks of pure spirit energy. We then become enclosed in flesh bodies, experiencing all of the hardships of physical life, until the death of these bodies and returning to spirit once again. We reincarnate again, and again, to purify our spirits, so we could be next to our God Source, and achieve total eternal Bliss.
During these incarnations we work our way through the Seven Rays. I learned of the concept of the Seven Rays by studying the books of Alice Bailey,  Elizabeth Clare Prophet, The Ascended Masters teachings, and The Aquarian Foundation. Read the rest of this entry »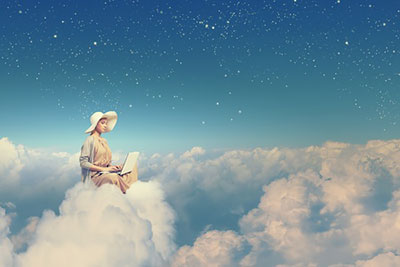 In the indigenous culture's tradition, in order for balance to be achieved, one must consider all levels of being a human: the physical, emotional, mental, psychic, spiritual, soul and essence. Each spoke on a medicine wheel relates to one of these districts.
Every incarnation is a balancing ritual which is the purpose for that particular reincarnation. In each lifetime, we may achieve progress in one or more of these areas until, finally, after many incarnations, all the spokes are complete – all the way from the inner hub to the outer rim. At that point, we have completed our mission in the many incarnations in the myriad schoolrooms, and have arrived at ascended mastery. Read the rest of this entry »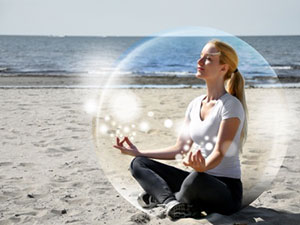 My guides requested a few years ago that I always include an aura scan in my sessions with clients. This addition to my practice has taught me a lot of new information about auras.
The aura is described as a bio-magnetic energy field surrounding the physical body. It has been referred to as our "luminous body" by many cultures throughout history.
Ever heard the terms "thin-skinned" and "thick-skinned" and the need to "set boundaries"? Viewing so many auras every week has made me realize where these expressions actually come from. Are you particularly sensitive to the vibrations in your environment? Do you avoid hospitals and funerals? Do you have difficulty being around situations and people that are overly emotional, sad or angry? When someone has a headache, do you know because you get one too? You are probably an empath and to develop psychic self-protection techniques. Read the rest of this entry »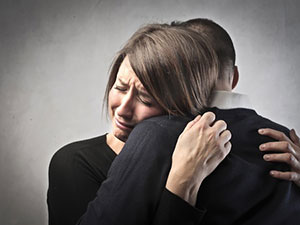 Long ago, I yearned for a deeper life, a full life, a sane life. And the door opened. It led me within. Now, I long for a deep wound to be healed, and again I feel the door opening. I am prepared for the changes that come each time the door opens, and welcome them with profound gratitude.
Last year had been a particularly difficult time for me. So much grief! All part of the process, of course. Yet, I was wondering when I would get back into the universal flow? When would the spiritual things I need for my Journey manifest?
Suddenly, "voila"! Sheer magic arrived in the form of three different humans from totally different walks of life that resonate with me so perfectly that I'm totally grateful for the grief. Now I can see the perfection in the stunning beauty of the sum of it. Read the rest of this entry »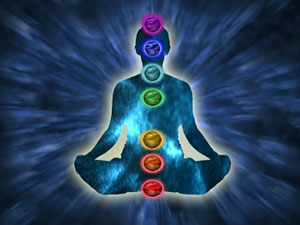 In 2005, Spirit added a wonderful new gift for me to utilize in my readings: Aura and Chakra Scans. I used to do them occasionally, but now I was advised to do them every time.
Initially it was slightly confusing, because I started noticing that on some people there were two chakra centers in the chest area, where before there had only been one, namely the Heart Chakra. After reading a book recently of channeled insight obtained via hypnosis, I discovered information confirming what I had been seeing. I learned that there was indeed another chakra in the chest area, which has been closed for centuries. However, the book did not say what the chakra was used for? Read the rest of this entry »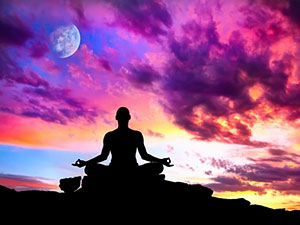 This year I began noticing an unusual phenomenon during my regular scans on the auras of clients. Suddenly, more and more people were showing up with the color purple as the dominant color in the aura. Previously, this was a rare occurrence. As the weeks have gone by, this trend has continued and has, in fact, resulted in virtually everyone I read for having this dominant color present.
What does it mean to have this color dominant? Purple is a highly spiritual color and represents a person who is actively seeking spiritual awareness and development. Often these people find themselves withdrawing from large groups of people and being more protective of their quiet times. While still social, they tend to prefer smaller groups and even more alone time. Read the rest of this entry »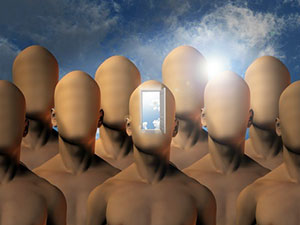 In Beyond the Postmodern Mind, Huston Smith writes that "Rationalism and Newtonian science has lured us into dark woods, but a new metaphysics can rescue us". Mankind will never give up its quest to find spiritual meaning and purpose in this world. This quest is what has been driving both science and religion for centuries.
The Buddha said, "The teacher appears when the student is ready." The same principle applies to the human species as a collective. We have been exposed to new esoteric and scientific insights as we evolved – always when the time was right and the world was ready. Prominent religions all over the world were all founded on esoteric guidance and metaphysical wisdom delivered at various times throughout history by great teachers and prophetic messengers. But as time passed and these religions expanded, they were often contaminated by human bureaucracy, superstition, doctrine and dogma, which distorted the original teachings. Read the rest of this entry »