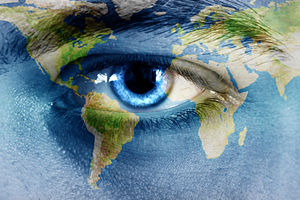 Over the last few years the paranormal has become very popular. I can't even count just how many television programs there are about the other side – from ghost hunting to psychic sisters.
I am very excited about this because for me it is a sign that we are all opening up our hearts, minds, and souls to the unseen. More and more people appear to be interested in paranormal phenomena, and more open to exploring mysticism and the spiritual realm.
A few years ago I received a message regarding the world becoming more spiritual and more connected to source. I was shown that this shift will bring a new awakening and positive change and peace to the human race. Read the rest of this entry »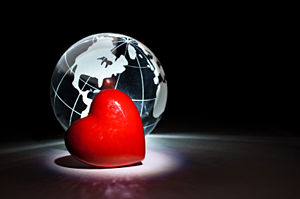 It is heart-centered soul level. Humans seem to be in a clothes dryer, tumbling around and hitting the sides of the dryer. To move into ascension, move out of the dryer and into the tree of life – the roots of Mother Earth.
Currently, most people on our planet are living in the dense third dimension. A goal with regard to ascension would be to move out of this difficult dimension into the fourth and fifth dimension. Actually, it is not uncommon for healers and lightworkers to be living in the consciousness of the sixth through ninth dimensions. There is greater clarity in higher dimensions, among other significant benefits. One of the most important to me, personally, is the freedom of beingness – experiencing my own 'is-ness'.
According to the Akashic Records genes were removed from our bodies thousands of years ago. Finally, they are now being replaced back into our bodies. Purifications are going on now. This is what much of 'the shift' is about that you may be experiencing energetically. Yes, the one the ancient indigenous cultures predicted! Read the rest of this entry »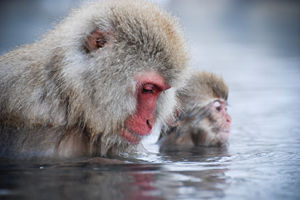 I was thrilled recently to have coffee with a friend who shared with me the theory of the "Hundredth Monkey Effect". I must admit, I had never heard or read anything in particular about it until today.
Serendipitously, I had been searching for a way to explain what I felt was happening with the current Global Shift of Cosmic Consciousness. People have and are referring to it as The Awakening, Ascension or the New Age. I see it as the end of individualism and the beginning of collectivism; not the "end of the world", but a new beginning that is in process and has been for quite some time.
I began researching the Hundredth Monkey Effect and found varying opinions. Some think it to be only an urban legend. I've been involved in the paranormal investigation field for many years, and I agree that there is no exact science to prove the existence of life after death, ghosts, demons or psychokinesis.  I have however had personal experiences with all these paranormal phenomena. Read the rest of this entry »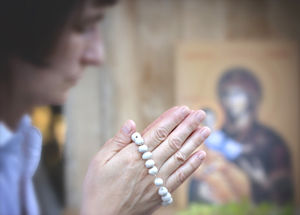 Humans' perfectionist tendencies arise in all forms of study, application and discipline.  This is most apparent in spiritual endeavors. This is as yet an unproven voyage or ascension that people of all cultures seem to believe in. This serves to help us survive reality, survive loss and connect with loss in a more positive manner. Many people have respected their ancestors and still do perform rituals. These caring gestures can be uplifting but also estranging, jettisoning us into a world that we can only dream of, never touch and only abstractly understand.
The ascension process has many pitfalls and points of despair. It is as if the common theme in all ascension is some form of penance, suffering or denial of the physical body. This denial to me is somewhat unnatural and can be taken into forms of zeal and eventually political extremism that has no benefit except for the illogical conclusion that one will be assured a safe place in paradise. Read the rest of this entry »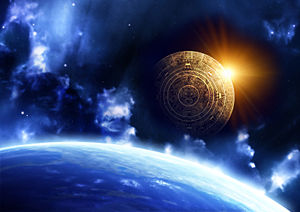 The Akashic records are records that exist across time, space and realities. These records, also known as the Book of Life, contain every action, experience, thought and emotion for each individual being.
Being able to access our Akashic records is a part of our birthright. We all have access to this energy. It is all a matter of learning to tune in and listen. I have decided to share with you a channeled part of my records for what my ascended masters, ancestors, spirit guides and my higher self see coming on December 21, 2012.
"I feel this time is a positive direction for the future of spirituality and ascension for us all as a spiritual body. I feel the oneness with those of you within the Akashic Ring, as well as all who have become enlightened throughout time, space and history, and those that will join us in the future. Read the rest of this entry »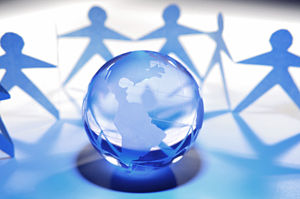 The energies of late have had me asking Spirit a lot of questions. Why has the energy been so erratic? Why one day is it so heavy and the next so light? Why do I have such motivation one minute and absolutely none the next?
Spirit has guided me into understanding that at this time things are changing. The changes at hand are creating more of a contrast. This is partly so that we can become more aware of ourselves and awake to the polarity. In understanding life we must embrace the contrast of light and dark, good and evil, happy and sad, knowing they each originate with God or Source.
So much of our lives are eaten away by distractions and busy schedules. Many people are so busy they don't even know what they feel, think or want. As these energies bring about a more conscious awareness of the contrast we begin to connect at a deeper level with ourselves and each other. Read the rest of this entry »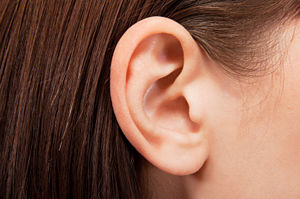 I receive a few letters on occasion from clients that believe in their own more extreme realities, their own visions. The letter I got the other day was from a mother worried that the voices were making her feel she had to do something bad and she was struggling with this message. These days people are very much more open to accepting psychic phenomena as possible and many people are waking up to the notion that their visions are possibly psychic…or are they really?
It's important to explain to many of you, what it is like getting information, messages or channeled visions as opposed to perhaps more serious signs that you or a client may be in trouble and needing support or medical support.
I do not 'hear' voices. I do get 'strong impressions'. On occasion a wayward 'word' will float into my head, as if it were a stray thought, and the only thing I will notice is that is is slightly out of cadence with my other thoughts such as: "I have to get some pizza after I have gone to the bank as I am hungry – Aunt Monica". Had I not gotten a stray thought out of that sentence, I would just have paid attention to this sentence and gone on my merry way getting lunch – but somehow, my aunt popped into my train of thought. Read the rest of this entry »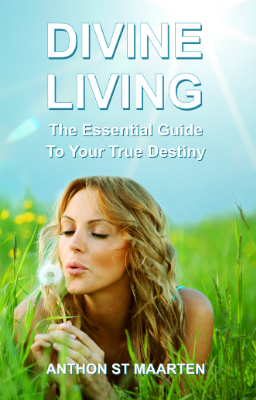 Are you truly happy? It's quite normal and perfectly understandable if you are not. These days many people feel their lives leave much to be desired. Discontent truly is the 'disease of our time', and it feels as if our world is increasingly spinning out of control. Too many of us are wandering aimlessly through our lives.
But if you knew your potential to live a life of joy, purpose and contentment, you would never again spend another moment living any other way. Within you looms the potential for authentic happiness so infinitely beyond everyday measure, or common human understanding, that you will never again be willing to settle for anything less.
This is in essence what my new book Divine Living: The Essential Guide To Your True Destiny is about. It is a practical spirituality handbook for realigning with your Divine Self, and for reclaiming your birthright to enjoy a truly Divine Life.
Many people have in recent years experienced a profound spiritual awakening, but not everyone has been able to integrate their newfound spiritual awareness into the practical reality of their everyday life. I wrote Divine Living for this very reason. It is my hope that it will empower and inspire people to finally start living the connected and blissfully abundant life they always intended to have, since long before they were born.
Divine Living is the preferred lifestyle choice for many spiritually awakened souls all over the world. It is the new way of being that changes your life and perception of reality forever. As a species we are currently experiencing the inevitable dawning of a new era in human ascension. The new age of conscious evolution has begun. My goal with Divine Living is to provide the sincere spiritual seeker with a personal survival guide to successfully navigate this looming, global paradigm shift that is currently gaining critical mass all over the planet. Read the rest of this entry »