Archive for the 'Psychic Phenomena' Category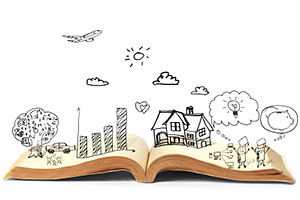 It is so important to keep a dream journal! Some people truly believe that our dreams are nothing more than things we have experienced throughout are day, or just mental wanderings. But dreams are much more than all of that.
In my professional experience dreams are an in-between state between the material realm and the spiritual realm – be it heaven or the other side. It is a place where we can get connected with truth and the light to keep our souls in alignment.
I believe we would all go insane to one degree or another if we didn't dream or astral travel for a long period of time. That could be why people who don't get enough sleep sometimes seem so disconnected from that divine spark inside of them. They also get depressed, stressed and their health suffers. Read the rest of this entry »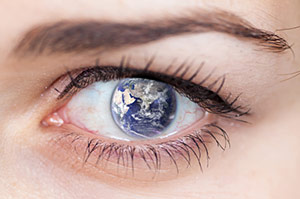 Although I can't speak for every psychic, the consensus is from many professional psychics that we all have this ability call known as "being psychic", "intuition", "gut instinct" or just a "knowing".
The ultimate difference in a psychic's ability lay in how or if this ability is developed through practice, development classes, meditation or prayer. For me it is all the above, on a regular basis – usually daily.  The old saying practice makes perfect definitely does apply.
An important first step to building psychic ability is by paying attention on how you as an individual best receive information.  We each have a dominant mode or combination of ways to receive psychic impressions, and understanding what works for you is the key to opening up your intuitive insight. Read the rest of this entry »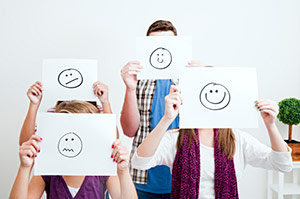 I feel comfortable enough in my empathic or telepathic approach to now own the new habit I have acquired: I will take on the tone of the person I am reading.
It's almost like being a ventriloquist on occasion – my voice will not change but if the person is in a stern frame of mind it may reflect in my vocal tone, or the way I emphasize certain phrases. I have been told I can parrot conversations verbatim, though I would say I would never know when I am. It is not like the words sound any different to me when I get them. If I were getting fragments of conversations, which I seem to, and then assume like an actress a little bit of their emotional gait, then you know I am deeply involved in the energy of the person I am assuming, and may act it out a little. Read the rest of this entry »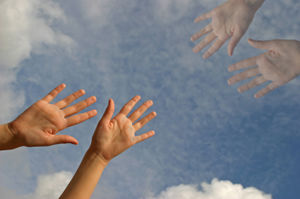 This is such an important subject I wanted to share some of my knowledge in the hopes that it may help others. I often am asked the question, "How do I recognize if my departed loved one is with me?"
When someone crosses over to the other side, they connect to us through symbols and signs mostly things we would not normally recognize in our daily life. Have you ever driven down the road and heard a song on the radio and then thought of someone on the other side?  This is their way of communicating to you!
A bird flying past you, a certain smell, a picture or an image that brings your loved one to mind is their way of saying, "Hey we are here." Dreams are also a way to connect to those that have passed, but we often do not recall our dreams after we wake up, so this avenue is less traveled by the spirits. Read the rest of this entry »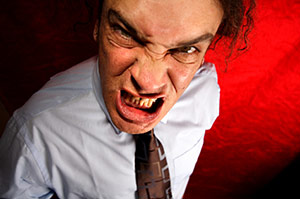 Psychic attack is often launched against others out of an unconscious, or conscious desire to demean or sabotage the other person. This urge to harm another often stems from willful misinformation.
Sometimes people who consider themselves to be a superior professional in their field, may develop a misinformed opinion, deliberate or otherwise, of another person with whom they work. Instead of being honest and speaking directly to this person they think so little of, or bothering to get to know them, they make assumptions. Instead of resolving the issue by communicating directly, they begin to indulge in frequent negative thoughts about the other person.
These negative, harmful thoughts go out into the universe in the form of dark energy and 'attacks' the psyche of the other person who these thoughts have been focused on. The attacker is therefore harming a fellow human being unconsciously through their mean-spirited and hateful thinking process. Read the rest of this entry »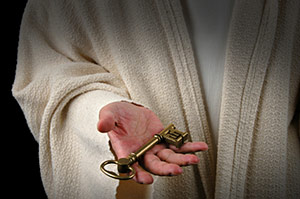 The system of help from spirit guides, while always being improved and corrected, is an ancient one and even in our world is well-recognized, and now quite advanced. Spirit guides need to be well-trained and are required to have lived in our material world, before undergoing a great deal of training in the spirit world, in order to be allowed to work as guides.
There are many forms that guidance can take and spirit guides become specialists in their field, before moving on to new experiences and new levels in the spirit world.
The Doorkeeper Guide is very seldom sensed by the individual, because they are chosen as a result of their almost perfect match to the individual. This guide functions as our protector from the spirit world. While this guide, like all others, cannot override our own choices. Read the rest of this entry »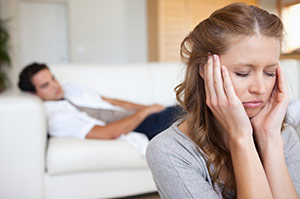 My ex was actually a very good empath. I never knew this. I knew him well, but I had no idea that our thoughts were bouncing back and forth between each other. He at first, had no interest in the spiritual, but upon watching me work, he became interested.  Then he actually became aware of empathy. I used him as a research tool, and he would occasionally call me and ask me if I was thinking of him, if I needed anything.
Awareness is the key to telepathy and empathy, or any psychic work. We all pick up thoughts, have visions or have psychic impressions or dreams, but we are unskilled in picking them up, and usually uncertain as to what they mean. Read the rest of this entry »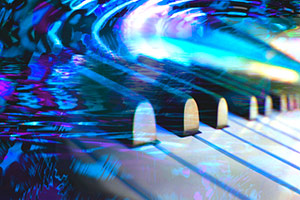 I've always loved music. Besides being soothing and an all round mood and energy shifter, it's been used to communicate with others since the dawn of time. I will frequently get a song in my head in two specific ways: some are from my mother; and those that are not from my mother. The 'mom songs' are Sunday school songs, the "not from mom' songs include everything else.
Popeye the Sailor sang a song, "I love to go swimming, with bowlegged women, and swim between their knees". One day I woke up to that song in my head and couldn't figure out who, why or what? I kept coming up blank. I knew that I knew the song from the past, but I couldn't remember exactly where I knew it from. Read the rest of this entry »