Archive for the 'Psychic Phenomena' Category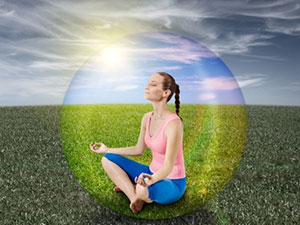 Empaths are very easily affected by other people's feelings and emotions, so their energy levels are highly susceptible to their energetic environment. Therefore it is vital that empaths learn to properly shield themselves from unwanted negative energy.
So how do you stop unwanted negativity from entering your energy system? How do you comfortably go through your day not being a sponge for all the feelings, emotions and energy of others? It is actually quite easy to shield yourself and maintain your boundaries once you practice a little.
First, you can cleanse your own aura when you get home with sage smudge sticks, or smokeless sage mist to remove any unwanted energy from your day. You can carry stones and crystals that ground you and absorb negativity, like apache tears or smoky quartz, on your person. Read the rest of this entry »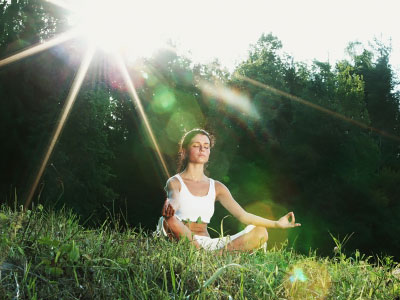 I recently found myself experiencing the most intense, hectic dreams and unusual symptoms. I became very concerned about what was going on. Physically, I was feeling awful, although I had no underlying health condition. I was experiencing  headaches, and literally felt as if I had been beaten up. Any kind of concentration eluded me, but I did manage to do a reading for myself.
I don't generally read for myself, for fear of reading too much into a situation. However, this reading revealed to me that I had been under psychic attack for several days!
It didn't really matter to me from where such an attack might be coming from. It was also not important to me that such negativity ultimately will return to the sender with a vengeance. I just wanted to clear it. My only concern was to immediately restore powerful psychic protection around me, and to be sure that I never again forget to maintain regular psychic protection for myself. Read the rest of this entry »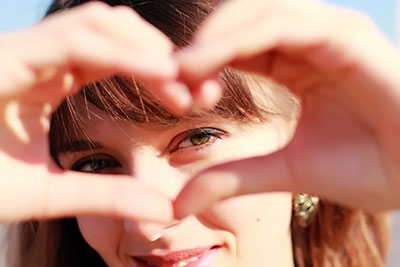 Do you wonder if you are an empath? Many people are empathic and are not aware that they are. An empath is someone with the strong ability to feel the thoughts, emotions, feelings and energy of others. It is a person with the ability to sense, connect and understand on a soulful level with the spirit of another individual on Earth. Below are some of the traits you may have if you are an empath.
You may have a hard time separating between your own feelings and the feelings of others, at times. This is because empaths absorb other people's emotions and energy subconsciously. Because most untrained empaths do not realize when they do this, it is often very difficult for them to distinguish between their own feelings and the feelings of others, causing them to feel sad at times where there is no apparent reason for it. Read the rest of this entry »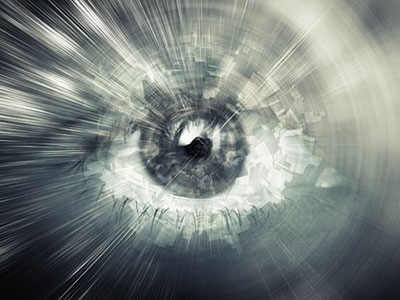 Remote viewing is the ability to see beyond what is accessible to the normal senses. The remote viewer can see beyond the present time and space. It is a form extra-sensory perception, also known as clairvoyance or astral projection. It can be used to gain access to information that is not accessible to the normal senses, and can even be used to predict the outcome of a future event.
For example, the remote viewer will be able to describe a place on the other side of the world, which they have never seen or visited; or describe an event that happened long ago, or will happen in the future.
In my opinion remote viewing can't be taught or trained. It's something that you're born with. Your remote viewing skills may be improved through training, but do you need the basic extra-sensory ability as a talent to begin with. Read the rest of this entry »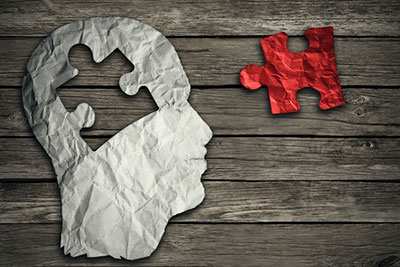 With so much emphasis being placed on conveying emotion in communication, problems can sometimes occur because reason is not adequately being utilized. This kind of dissemination of ideas or thoughts without proper logical analysis, is what I call 'repeaters' by gifted mind readers.
The problem with this is that when you have highly charged psychic information, people tend to throw it out based on its emotional content. This can supercharge their sense of importance, relaying information to the wrong (or right) people. In so much, I feel that most information that can be conveyed needs to go back to emotional conveyance, rather than information. Read the rest of this entry »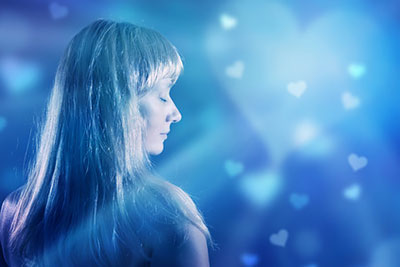 Everyone has a higher purpose in this lifetime and yet many never seek it out or achieve it, because ego starts to become more prominent in their lives instead of Source, Universe, God.
How do you know if what you are doing is for your highest good? And how do you know if what you want from life is based on your wants, or has been placed there to achieve from Universe? You follow your gut.
When you were born, there was a deep-seeded dream placed within you. Some of us, as children, were able to draw on it just knowing that we wanted to be a fireman, astronaut or ballerina. Some of us just wanted to help others, even at a very young age. They would be kind, caring and giving towards other people, whether they were children, adults or seniors. Read the rest of this entry »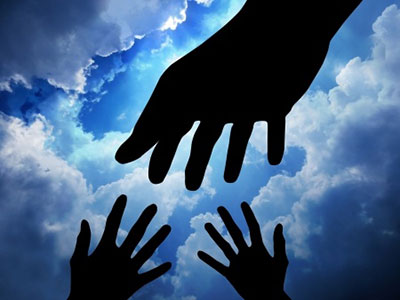 Know and trust that your loved ones in spirit and furry friends in Heaven are ever present in your life on this Earth.
They want you to know that they are sending their love and their joy. They are one with you as the memories of their lifetime pop in and out of your experience here on Earth.
And if you desire, you can invite them to come closer. Feel their gentle touch on your back or your hand, or your face. Feel the beautiful love and warmth and blessings that they bring here.
Many are desiring forgiveness and love wanting you to know that their soul, like your soul is ever eternal. There is no death, only a departing of worlds. Read the rest of this entry »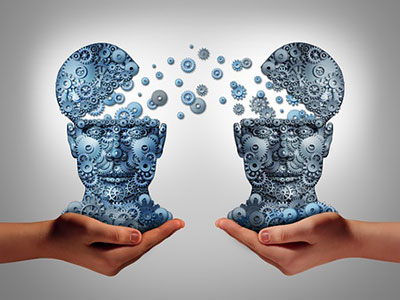 What is the point of being able to deliver a telepathic message when the effort to deliver it can be obscured by the very person's intent? What I have noticed is that an unusually high number of people are now becoming more telepathic, which is causing them great concern, and is confusing to them. This is leaving me with the notion of the difference between true thoughts, fleeting thoughts and true empathy, which in itself can also be fleeting.
If this is indeed true, what I have noticed is the same propensity of people to thought-obscure as they can thought-communicate. So, in other words, you can notice the same patterns or types of persons who lie, even when they 'think to you' ideas as they can talk to you in real life. This can be frustrating. Just because someone is sending you a thought or complete idea doth not make it true. You need time to evaluate it. Read the rest of this entry »