Archive for the 'Psychic Phenomena' Category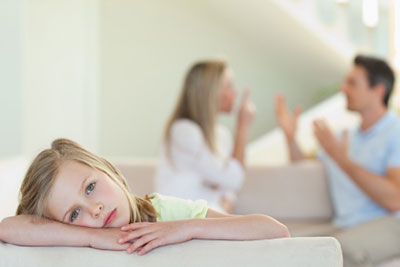 When I was around 12 years old, my parents would constantly fight. I noticed that my brothers could always block it out. They would play video games and mind their own business, but I just couldn't ignore it.
You would always find me sitting on the stairs, or anywhere close to my parents… listening to them clash. Maybe it was because I could feel who was the person in the wrong, or that I could feel if it was going to be more than just another innocent quarrel. I just couldn't stop myself from being immersed with the pain and anger that they felt. I could not just block it out.
Years later, mom left dad and took all of us kids out of state. I did not want to go; I was upset. But I also 'knew' it was for the best. I sensed it would turn out to be a bad situation if we stayed. I knew. Read the rest of this entry »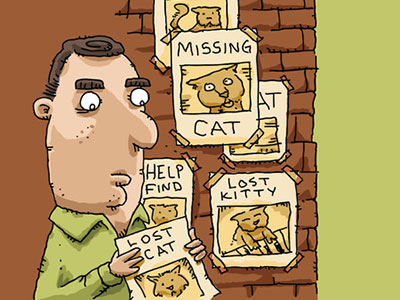 Many years ago, when my husband and I were just a young couple with two lovely little daughters, we lived in the beautiful province of Quebec, Canada. Around about this same time his parents resided on an army base in the province of Ontario, which was a five hour drive from where our home was located. Every few months or so we would load up the girls in the car and set off for a weekend visit to the in-laws.
One particular Sunday, at the end of another visit, we embarked on the usual five hour trek back home. It was a very pleasant day, the sun was trying to make its presence known and the traffic, as luck would have it, was just moderate. We had been on the road for a few hours at least, when I felt or sensed a change in the air. Read the rest of this entry »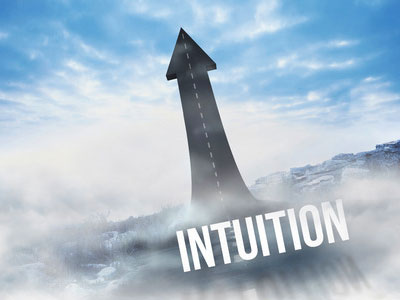 There are many benefits to heightening your sixth sense: increased self-awareness, being able to read other people and their energies more clearly, and predicting what's to come based on an internal instinct. You may question and second guess yourself far more than the average and maybe are looking for a change? But will it be as difficult as people lead you to believe? If you put in the work, and leave yourself completely open emotionally, then it can be achieved.
We are all born with the ability to 'see' and 'feel' beyond what's available to our normal senses. Some are born with a more in tuned sixth sense than others, while others may wake up one day and their intuition is heightened. But is it really possible to strengthen it deliberately? I've learned that it is, but you must be mentally, physically, and emotionally prepared for what's to come. To have energy interact with you on a higher level is exhausting. Read the rest of this entry »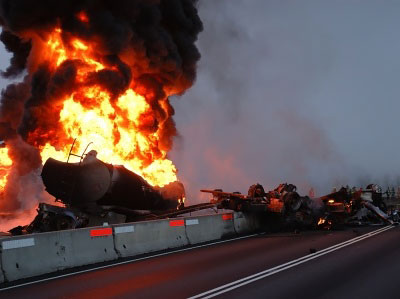 I know my angels stopped me from going to work that day for a reason. I knew I had work to do that day that was important enough to keep me safe from injury, or worse.
I will never forget the day of that highway accident. It was September 3, 1999 and I had asked for that day off work, which is something I never did. I was an Office Manager at a tool shop, and worked under a very arrogant accountant whom, I'm sure, had control issues when it came to his staff.
He didn't feel I should have the day off, as it was already a long weekend for us in Canada. The Labor Day holiday would have afforded me a four day weekend, instead of a three day weekend. I had been working there for several years, however he still said no. He had threatened that I would lose my job if I took that day off, as he didn't approve it and had no intention of changing his mind. Read the rest of this entry »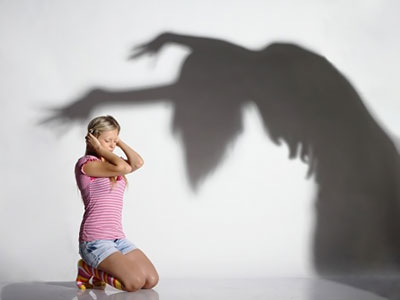 When I read for a client, I am not just reading their energy, but I am also reading the energy of their loved ones, co-workers, friends, their home environment, as well as their work environment and community. During a psychic reading in can become evident, for example, that the home environment is toxic, stagnant, or energetically polluted, which has a negative effect on my client.
This pollution is not always metaphysical in origin. Sometimes it is caused by a physical contaminant. For example, it can be a mildew issue, which will make me smell mold and sense moisture, like a smothering humid feeling, or see black mildew spots on a psychic level. The toxicity can also be due to a leak of actual chemicals, bugs or something else that has become a threat to the client's health. Read the rest of this entry »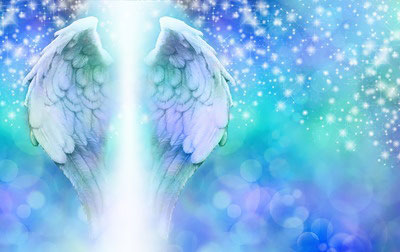 Do we really have angels that are with us all the time? If our angels never leave us, then why do we sometimes feel so alone?
Yes, we all have angels in our lives, several in fact. Our main angel, or guardian angel, accompanies us from birth until death. And no, your crossed-over relative is not your guardian angel.  A guardian angel goes through many lifetimes with you and knows all your past secrets and all your future secrets, even before you yourself are aware.
I'm sure all of our guardian angels shake their heads many times at each of us, with our irresponsible use of free will, and some of the unfortunate choices we make in our lives. I can picture my guardian angel at different points in my life, just throwing up her hands and saying, "Here she goes again – another bad life choice!" However I know she never leaves my side, which is my comfort in this lifetime. Read the rest of this entry »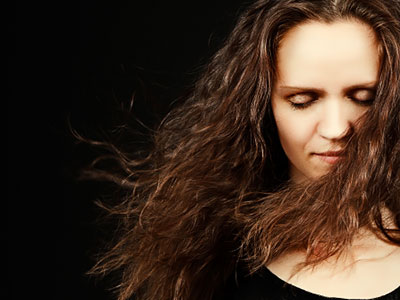 How does one differentiate between your own thoughts and psychic information that arrives telepathically, or from Spirit?
This question put me in mind of a story of the centipede, which walked every day of his life effortlessly despite his many legs. One day, a ladybug stopped the centipede, and commented on how much she and the community admired the agility and speed with which the centipede walked.
The ladybug went further to ask: "How do you know which leg to move first?" The centipede stopped a moment, to contemplate the question, and answered that he hadn't really thought about it before. But then, when he wanted to continue on his way, the centipede suddenly found he was paralyzed. It seems that when he stopped to think about which leg to move first, he couldn't move at all! Read the rest of this entry »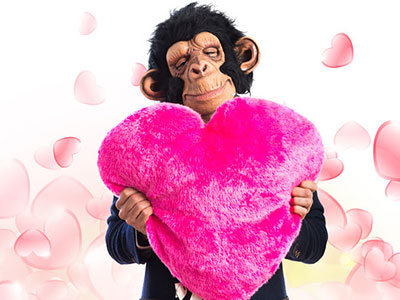 In the 1950's, Japanese researchers were studying a group of monkeys located on several Japanese islands. The scientists would regularly drop food onto the beaches for the monkeys.
One day, a female monkey picked up a sweet potato and washed the sand and dirt off in a nearby stream. Soon after, the mother of the juvenile monkey was also washing her sweet potatoes in the stream. In this unusual case it was a youngster had taught an adult and not the other way around, as is more commonly observed.
Over the course of the next five years, one by one, several of the other monkeys of the group also picked up the habit of washing off their sweet potatoes. The exact number is unclear, but something amazing is said to have happened – as if overnight, all of the monkeys were washing their potatoes in streams, and in the sea. Even monkeys on the other islands, crossing natural barriers. Read the rest of this entry »