Archive for the 'Psychic Phenomena' Category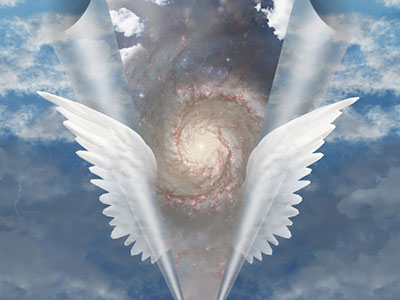 I have always had an affinity with the angels. I believe they are our helpers, protectors, and friends, and I do feel they are always around us, no matter what we may be going through. My recent experiences with Hurricane Irma further strengthened my faith in the angels and the guidance of the Universe.
At the time, the media went wild with the news coverage of Irma hitting the state of Florida. I became almost obsessed with following its progress, as the meteorologists tried to predict its current path.
Every day the hurricane's trajectory changed, little by little. First it was on the East Coast of the peninsula, which is usually the case. But then, as the week proceeded, its trajectory was the West Coast. I happen to live on the Gulf side of the state, and my nerves and anxiety grew worse, and worse. Read the rest of this entry »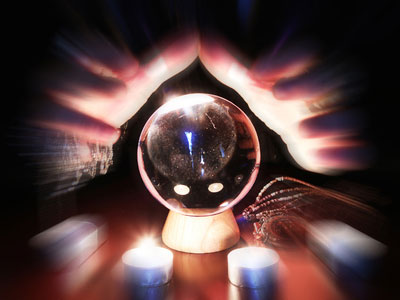 What is the difference between a medium and a psychic? Contrary to what most people think, psychics and mediums are indeed two very different kinds of gifted people. It's important to know the different capabilities of each, in order to get accurate insights during readings.
A medium typically has psychic abilities, but not all psychics are mediums. A medium can communicate with discarnate spirits, while psychics do not. A medium serves as a link between the living and the dead, which is typically beyond the abilities of the psychic. A medium relays messages from spirits in the afterlife, including loved ones, friends and family who are deceased. Read the rest of this entry »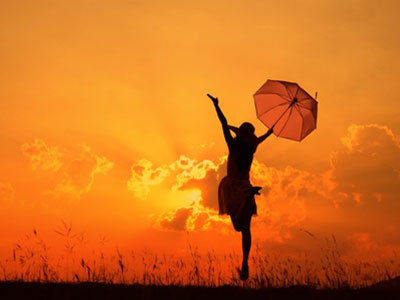 Have you ever noticed that whenever you really enjoy what you're doing, it's as though there seems to be an energy flow or undercurrent carrying you? Don't you wish you could live this way all the time?
Unfortunately, it seems too often we fall prey to worrying about what others might think of us, or we choose the practical path or the road most traveled. We get caught in the trap of following the opinions of others, rather than tuning in and listening to our own inner guidance.
When you follow the flow of what is true for you, it doesn't mean you are shirking your responsibilities. It also doesn't mean you are being selfish. It simply means you are choosing moment to moment what feels right. We are influenced every day by society's standards of what's right, and we seldom do a self check-in instead. Read the rest of this entry »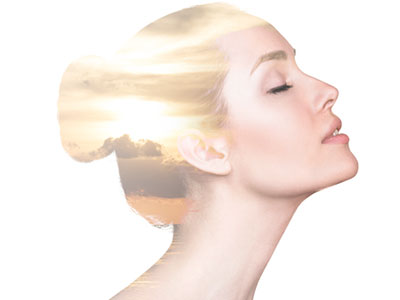 Want to be at your very best most of the time, if not all of the time? I thought you might! To achieve this, you need to become connected to your Higher Self. Think of it as your internal navigation system that will guide you, providing you listen to it, in the right direction at all times!
The Higher Self is connected to the Universal Collective Consciousness. In fact, there are some schools of thought who are of the opinion that our very soul contract (our life plan which we decided upon prior to being born) is possessed by our Higher Self. By listening to its guidance, it is said we can achieve our highest aims in life. But how do we do so, and what signs does it send us? Look out for these vital signs of contact with your Higher Self. Read the rest of this entry »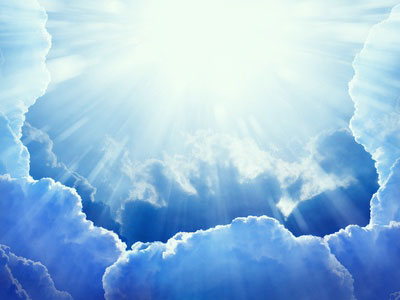 Recently, I had the most intense dreams and they were connected to a friend of mine who lives five thousand miles away across the globe. The dreams were random. I hadn't been thinking of her prior to going to sleep, nor of her deceased loved ones, whom I had never met, or had only met a couple of times.
I once read an article that suggested such dreams are 'asking for something' and that there is a request in there somewhere for the dreamer to do something, or deliver something.
Quite frankly, I have passed on a few spirit messages to this particular friend over the years, and I always seem to do so with a little trepidation. Although it was never said, I always felt she possibly thought of me as being odd… and not very bright. The problem is, when I refrain from passing on any kind of message, a nagging sensation will haunt me until I deliver. So I did. Read the rest of this entry »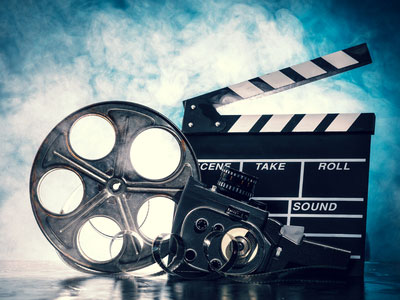 Tonight, when I looked outside, I noticed that clouds were swirling on the ground. Foggy nights are so beautiful and mysterious. The mists make everything look so silently soft and dream-like. It reminds me of the images I see in psychic visions. They play across my mind like short movies, in which I can see, hear, and even sense textures and scents.
Sometimes the visions are sharp, but most of the time they are in soft focus, yet I can see details. The visions come with understandings of situations that flash by in seconds. Sometimes, I see nothing at all, like through a very thick fog, I can only sense without seeing, what is there. Read the rest of this entry »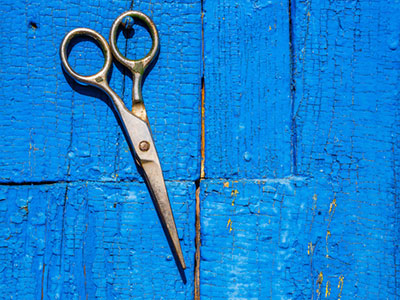 That is one of the first things I ask people that take my psychic development class. When I first started my professional career as a psychic medium, people often asked me the same question. I used to be a little reluctant to answer.
Now, my quick reply is simply, "Why, yes I do." Even though I am a medium, when they sometime appear in a place I'm not expecting the pleasure of their company, it can still startle me. My first reaction is to simply ask spirit what they would like me to know? Am I simply invading their space? It is my experience that spirit will try to get our attention in various ways. Read the rest of this entry »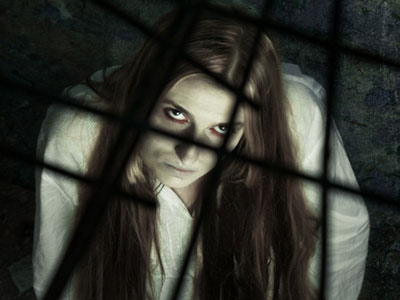 Many of us are so sure that negative energies can be banished quite easily, if we have the right intention. For the most part, this is true. But there is always an exception to the rule, and I learned this the hard way.
After years of paranormal investigation, I can say that many of those cases were not paranormal at all, but rather the energy that the families had created due to conflicts in their own lives. However, it is then when unwanted paranormal energies can sweep in and 'feed' off the discord. This is more common than one might think.
Other paranormal phenomena may include visitations from past loved ones, or energy imprints that has been there for many years. Yes, there are such a thing as haunted objects, and simply removing them from the home can 'lighten' things up tremendously. But it is when a negative energy attaches itself to a person when the more serious kind of trouble begins. Read the rest of this entry »