Vedic astrology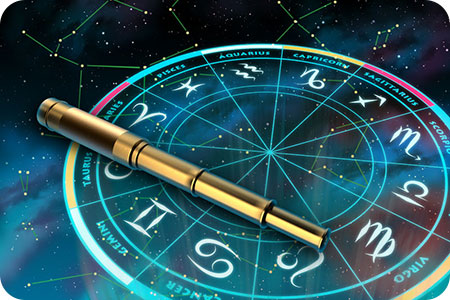 Reports have been circulating in the media that scientists discovered that everyone's zodiac sign has changed, due to a permanent shift in the constellations. The truth is this theory has actually been around since the mid-90's, and has been causing quite a stir in metaphysical circles ever since.
A scientific study that measured the shift in the Earth's axis (called the wobble) cites that the constellations are no longer moving in sync with the ancient dates and astrological positions originally assigned to signs of the zodiac in early times. This cast a lot of doubt and has been confusing people as to just what their actual sign might be. Of course, it also gave eager skeptics one more reason to point out why astrological practices aren't valid.
Unfortunately, the scientists and skeptics who promote these claims base their entire theory on a misconception about how the signs of the zodiac came into being, and what they are really based on. In truth, the signs, degrees and divisions of the zodiac have no connection to the heavenly constellations that bear their same names.
The zodiac signs were originally assigned to an 'elliptical belt' that surrounds the earth based on the seasons of the year, rather than the stars above. An easier way to understand this is to remember that our seasons start on the first day the Sun enters a particular sign. The first day of Spring (in the Northern Hemisphere) corresponds to the onset of Aries; Summer to the first day of Cancer; Autumn to the first day of Libra; and Winter to the first day of Capricorn. Continue reading →