Fun Facts You Never Knew About Your Zodiac Sign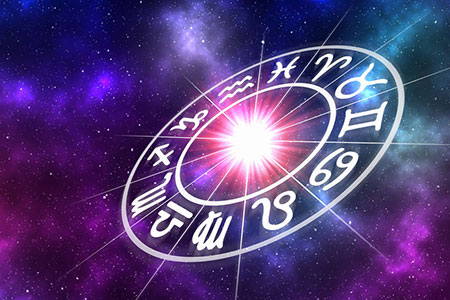 The zodiac signs we are born under afford us certain personality traits, talents and gifts in our lifetime. Over the course of one's life you can typically see these traits in an individual's personality and life choices.
Astrology has been around for centuries and offer us a special insight into our life path. The Zodiac signs can be a lot of fun to investigate, even for the lay person. If you look closely at the traits of your own sign you will most likely discover many accurate descriptions of your personality in your sign that may be hard to deny.
You may also come across certain traits and fun nuggets of information that may surprise you. For example, it has been noted by astrologers that some of the zodiac signs tend to lean more towards having stronger psychic ability. These are known as the so-called 'psychic signs,' namely Cancer, Pisces, Scorpio and Libra.
If you were born under one of these signs, but do not consider yourself psychic, then you may want to take another look. It could be that you are more gifted than you realize, but you are not making proper use of your psychic talents.
Another fun principal of astrology centers on those who are born on the cusp between two signs, meaning they have trails of both signs. For example, those born on April 19 or 20 on the Aries-Taurus Cusp are literally 'born leaders' because they have the natural leadership traits of Aries combined with the inner strength and bullish perseverance of Taurus.
Another interesting 'born leader' is the Pisces-Aries Cusp born March 19 to 26. They strike the perfect balance between being a dreamer and idealist, while also being a determined, tough, and sometimes highly opinionated 'go-getter.' They bring the best of both worlds to innovative leadership positions that require imagination and an unconventional approach.
Astrology can clear up or mix up a person as much as any other psychological, philosophical or religious mirror, a looking glass in the endless mirror hall of life ~ Markku Siivola
Once you really begin to delve deeper into your zodiac sign, you may discover all kinds of unusual fun facts not typically mentioned in traditional horoscopes and natal charts. For example, did you know Cancer people tend to have round, moon-shaped faces, while Libra often have a dimples? Capricorns tend to age well and have a more youthful appearance, while Aries often have a scar or two on their body due to some random childhood injury caused by their adventurous spirit. And even more surprising, Aquarius tends to suffer from cold hands and feet!
Although Astrology is a vast field of esoteric knowledge that evolved over millennia, it is also a lot of fun. Next time you explore your zodiac sign, go a little deeper with your research. You may just find an explanation for some of your less conventional personality quirks and life questions.

About The Author: Venus

Venus lives in Arizona and has helped clients with her arsenal of psychic gifts for over twenty years. She was blessed with Clairvoyance, Clairaudience, Clairsentience and Empathic gifts, and she is also a certified Life Coach and a Reiki practitioner. Departed loved ones will often enter a reading, either invited or they simply show up to pass along their messages. Messages also flow in from her direct communication to Spirit and Angels, providing the client with the answers they need to get them moving forward toward happiness, rewards, and success in their lives. In addition to being a psychic, life coach, and reiki practitioner, over the last ten years, she has also been a teacher and has led seminars to help others embrace their higher knowledge. If you'd like a compassionate psychic who can tune-in immediately and channel without tools, you'll want a reading with Venus at: PsychicAccess.com.