There Is More To Astrology Than Horoscopes!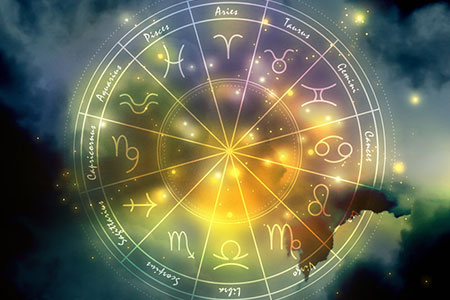 Astrology is an ancient, complex metaphysical tradition that originated over 4000 years ago in Mesopotamia. Yes, indeed! Old Babylonia was its birthplace, not Harry Potter's Hogwarts School of Witchcraft and Wizardry. Neither was it concocted by an enterprising editor of some trendy newspaper or magazine.
Actually, the first horoscope in the modern press is credited to the British astrologer Richard Harold Naylor who wrote a horoscope for the newly born Princess Margaret, titled What The Stars Foretell For The New Princess. It was published three days after her birth on August 24, 1930 in the Sunday Express weekly newspaper. It was so popular with readers that he was asked to write more horoscopes for the publication.
The sun sign astrology we see in modern day horoscopes was not originally intended for the individual, but it has become a useful gateway to entice people into a deeper exploration of astrology. Nothing wrong with a little 'cheese for the mice,' as long as we bear in mind that true astrology does not exclusively revolve around our birth sun sign.
Our sun sign is only one letter of the astrological alphabet, albeit a highly significant letter. The other planets in our natal chart do view our sun as the center of things, but the cosmos and our individual lives contain so much more.
The layered complexity of a nativity, a client's individual birth story crystallized in an exact moment of time and place, is a story as rich as the history that birthed it. Ancient Babylonia carried the first seeds of the western, tropical system of astrology that many of us practice today.
But it didn't begin as a natal chart. It started with omens, augurs, predictions based on observation that applied to large groups of people – not just one person in particular.
Celestial omens acted as signs or indications of the future that were sent by the gods, and not as causes of the events that they correlated with. The stars in particular were seen as a sort of 'heavenly writing' that was inscribed across the sky ~ Leopoldo Costa
The original astrologers of Mesopotamia followed the zodiac from earth's central perspective. At that time no one dared believe that the earth was movable or that it revolved around the sun. Earth was the center of the universe, a geocentric model we western tropical astrologers still follow – not because we don't believe in Copernican heliocentrism, but because astrology as a system is based on what we observe from earth and its changing seasons from the equinoxes to the solstices, and everything in-between.
The Egyptians improved the astrology of the Mesopotamians by using their penchant for calculating time and creating an astrological annual calendar consisting of 36 decans (360 days), plus five added days to compose the 365 days of a solar-based year. And thus horoscopic astrology was born, and individual natal charts were crafted to be analyzed.

About The Author: Tracey

For 11 years, Tracey's predictive practice has taken her down the rabbit hole, where she's amped up her intuitive gifts by mastering new tools that are accurate and cutting edge. She began with Tarot, Numerology, Soul Path Energy Clearing and Natal Astrology, reading for her one-on-one clients in her private practice, at fairs and festivals, and at private parties. Her newest technique, Horary, is popping up on new apps and on social media. Horary is a predictive and magical form of astrology like a psychic reading, with a chart cast for the moment and quickly read by a highly trained practitioner in the art. Tracey currently lives in South Florida, but she maintains a busy practice with clients situated mostly in Los Angeles, NYC, Chicago, Atlanta, and Palm Beach. Past clients she has worked with include a well-known Disney actress, a comic book icon, an Emmy nominee, a luxury hotel entrepreneur, and the founder of Ben and Jerry's ice cream. Tracey was asked to be part of a panel for an exciting new YouTube series sponsored by the prestigious Wessex Astrologer. She is also a successful sci-fi and fantasy author with a new book recently released to rave reviews. You'll have a magical trip when you hop aboard Tracey's exciting Horary bullet train leaving the station at PsychicAccess.com.