Posts Tagged 'Spirituality'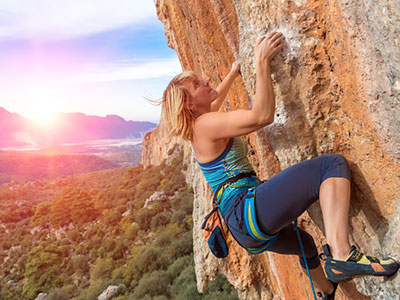 What is faith? That's a really good question! I was raised an atheist and was taught life and all that happened was solely the result of my own efforts – meaning all failure was my fault and all success came from my efforts.
Whew! This is at the heart of American culture. Just do it. No fear.
Even the New Agers believe if it happened to you it is because you were thinking it. The ultimate guilt trip. This means, I can have no bad thoughts or they will manifest like the devil itself… and it will be all my fault.
I know for a fact the New Agers are wrong, because with the amount of pain and tough issues I have had to process so far in my life, I should have been able to blow up the world by now. Read the rest of this entry »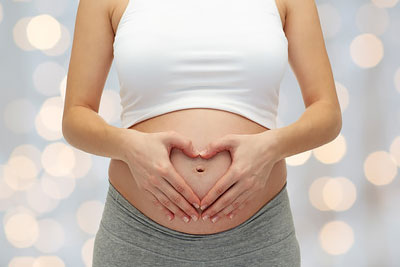 A decade ago, I congratulated a client on her pregnancy. She was a soon-to-be single mom. Lucy was battling her own demons, and insecurity after fighting the battle with alcohol and drugs, and had fallen head over heels for Justin during a recent stint in rehab. Naturally, she was devastated when the man she loved did not show the slightest interest in ever being a part of their son's life.
Lucy was a beautiful, and exceptionally talented young woman, but had no idea how special she was. She was a slip of a thing and seemed so vulnerable. She only had a couple of friends, since so many others, as well as family, had given her the cold shoulder because of her substance abuse. Like myself, she'd had many slips by falling off the wagon, but I believe that to this day, she is winning the battle. Read the rest of this entry »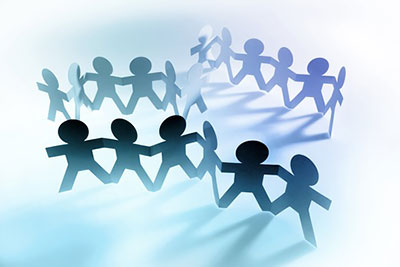 I find that many people in the spiritual and metaphysical communities are looking for their 'soulmate.' So what is a soulmate? What does this term mean to you?
A soulmate is often defined as the individual that we can completely resonate with, that we can truly love and that they truly love us back unconditionally. In reality, however, due to our humanness, this may not always be possible and then we may become obsessed with the search for a soulmate. In that search sadly we often miss truly wondrous opportunities to connect with love in the most unusual or unexpected places. Read the rest of this entry »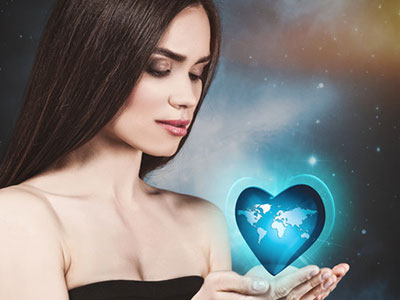 So many things happened in 2016 on a global scale that influenced the global conversation. This makes a lot of sense when you consider the Numerological implications of the year 2016.
Last year was governed by the number 9.
2+0+1+6=9
There are other year formats in many countries, but for the Western world, the numerological influence of 9 was certainly present. The number nine is ultimately a good number. It is associated with the beginning phases of manifestation, where thoughts become form, as seen in the tradition of the Tarot. It is the consciousness we need to become creators on a personal level, as well as on a global scale.
In 2016 the global conversation and consciousness has changed slightly because of this 9 influence. There were changes politically and socially that have caused many people to take a second look at their own lives and their contributions to our society. Read the rest of this entry »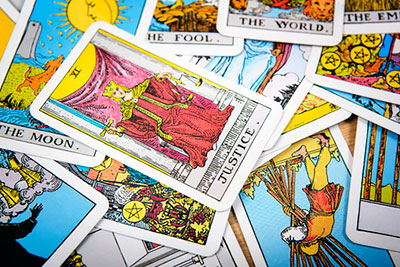 In my previous blog I covered the Tarot's suit of Cups. The suit of Wands differ in a big way. The wands represent the element of fire. As far as the Tarot is concerned, fire is passion, environment, spirituality and creativity. They also share some of the other traits of the Cups and Swords.
I always think of the Wands as the pilot light within us. They speak to ambition and determination. When a Wand card shows up in your reading it will often point to how your body might be functioning given a certain situation. Are you passionate about your career? Are you passionate about your relationship? Or is your job mainly just a paycheck? Read the rest of this entry »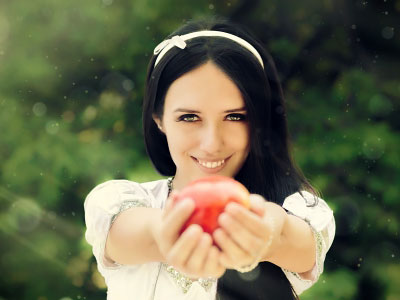 The most overlooked aspect of our Christmas spirit is the giving, especially fruit. And for each fruit there is a symbol as an emblem of divinity or purity, as an anchor to our Earth, honoring our agricultural and farming heritage. In parts of Europe, for example, St. Nicholas would put tangerines into the homes of children to announce the arrival of first Advent.
The apple was used as a symbol of longevity and happiness, and youth and fertility, and thus was used in the story of Adam and Eve as the symbol of temptation. Yet, we must remember that in this infamous story, the snake that tempted Adam and Eve, was the bringer of knowledge and this is the age old lore that presents itself again and again throughout history. Not many people know that it was the Tree of Knowledge, not the apple (or sexuality) that tempted them. And in some ancient texts, they were freed by this knowledge. Read the rest of this entry »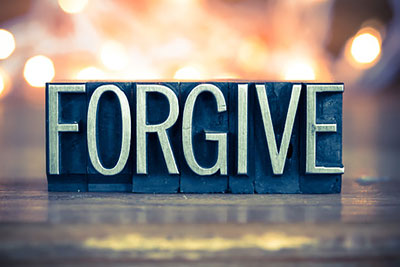 Ah, forgiveness! Such a misunderstood word. Many people assume that, although it sounds noble to forgive someone, forgiveness is often impossible. They feel that certain sins are so severe that the transgressor doesn't deserve any forgiveness at all.
Also, there is a pervasive feeling that if you forgive someone, you are somehow excusing their infractions. Do not be confused. Whether you are forgiving someone who has hurt your feelings, stolen from you or caused you bodily harm, the reasoning is the same.
You are not letting the transgressor off the hook, or turning a blind eye to the wrong that was done to you. You are not condoning said transgression or justifying it in any way. Nor are you giving the wrong-doer a free pass to re-offend, or making an exception for him or her. Read the rest of this entry »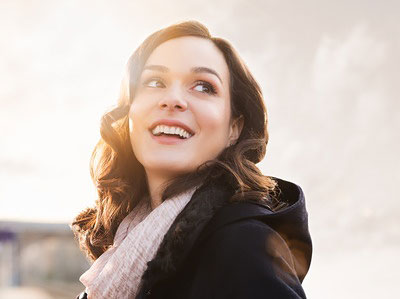 Your energy is best spent standing up for yourself and being seen. No more cowering in the corner or hiding under the covers. It's time to throw yourself in with both feet and fully live your truth.
The energy that is moving through now is about strength, courage and conviction. Standing in your power never felt so good. There is no more guilt, no more 'should haves.' Only receiving of the inspiration you've asked for, and Divine execution.
Love is your middle name, or your first, if you are truly ready to rise up and glow. For choosing to glow means action and assertion. No more playing small. The world needs your gifts and they need them now, or yesterday actually. There is an urgency to our message today, as we cannot say it strongly and loudly enough. The time is now. Read the rest of this entry »