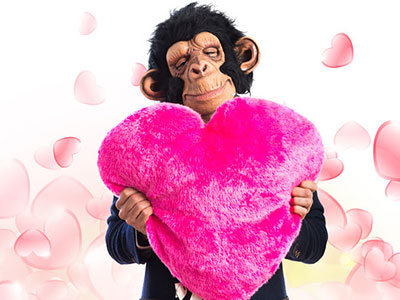 In the 1950's, Japanese researchers were studying a group of monkeys located on several Japanese islands. The scientists would regularly drop food onto the beaches for the monkeys.
One day, a female monkey picked up a sweet potato and washed the sand and dirt off in a nearby stream. Soon after, the mother of the juvenile monkey was also washing her sweet potatoes in the stream. In this unusual case it was a youngster had taught an adult and not the other way around, as is more commonly observed.
Over the course of the next five years, one by one, several of the other monkeys of the group also picked up the habit of washing off their sweet potatoes. The exact number is unclear, but something amazing is said to have happened – as if overnight, all of the monkeys were washing their potatoes in streams, and in the sea. Even monkeys on the other islands, crossing natural barriers. Read the rest of this entry »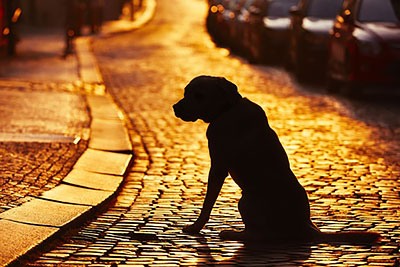 Last week, a long awaited small miracle happened at my home. For some I guess this happening wouldn't have been a big deal, but I was over the moon. I have worked non-stop on manifesting this, despite the odds and negative expectations of so called well-meaning people.
Approximately 18 months ago, a stray dog we've since named Brutus, began joining us on walks and came to the fence for treats. It was only because of his love for our other dogs that he finally entered onto the property at all. He was terrified of us humans. A subsequent psychic reading I had done on him, by a reputable animal communicator colleague, described how he'd been abused in a small shed as a young pup. Read the rest of this entry »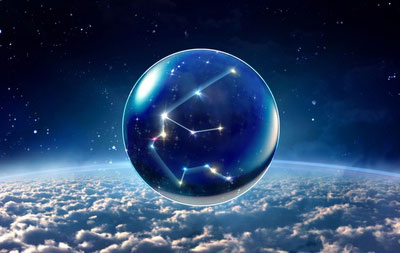 There is an on-going debate, varying opinions and much confusion about the Age of Aquarius and when it actually began. Let's clear that up.
First of all, we need to understand the role of the Spring Equinox, which is also known as the Vernal Equinox. This is the moment each year when the Sun enters the first sign of the Zodiac as it traverses the Celestial Equator, Northbound, bringing longer days to the Northern Hemisphere. Quite simply, the Sun commences its annual pilgrimage through the twelve signs of the Zodiac, starting on March 20th every year, as the plane of the Earth's Equator passes through the center of the Sun. Read the rest of this entry »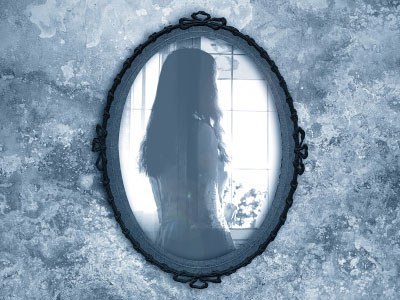 Many people have experienced, or at least know someone who has experienced a spirit coming into their space. There are, however, those who balk and laugh at even the notion that a spirit may exist. Some people are also terrified of paranormal phenomena, while there are those that co-exist comfortably with spirits, like old friends. Which person are you?
For the skeptic, just leave them to their beliefs. It is their right of free will to see what they choose to see, or not see what they choose not to see. Many of them have experienced some type of spirit encounter, however they have buried it and fluffed it off as nothing. With the skeptic, there is no use trying to convince them otherwise, as their mind is made up. And that is their prerogative. Read the rest of this entry »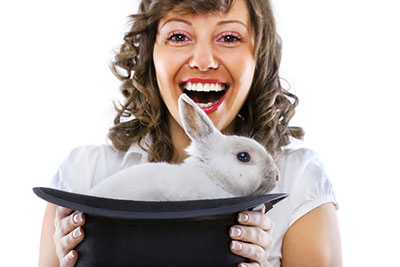 Every psychic has told a client something that has made the client doubt the psychic's ability, and perhaps even sanity. I remember predicting that a high school friend was going to lose something valuable to him, and shortly after he would get into a car accident. I told him I knew he wasn't using a seat belt and the loss of the something valuable would be the universe's warning to start doing so. He looked at me like I was crazy.
A few months later he told me he lost his wallet, and he remembered what I said and it scared him enough to start using his seat belt. A few days later he and friend went over a cliff in his car. The police officer told him that he would have died, had he not been wearing his seat belt. Read the rest of this entry »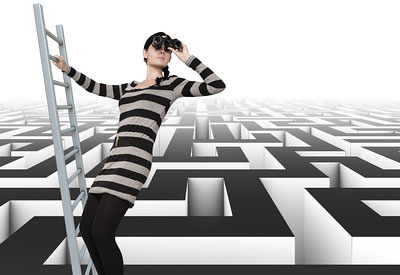 There are ways you can ensure a better, more accurate, and truthful psychic reading.
When preparing for a psychic consultation, make sure you read the adviser's profile, reviews and testimonials, especially if you have never read with the psychic before. This way you can get a general sense of client satisfaction, accuracy, and their style of delivery. Use your intuition when picking a psychic adviser. This is extremely important!
If the psychic has a lot of positive feedback, but one or two bad comments, don't allow yourself not to read with the psychic. Nobody's perfect and we do not always have a good connection with everyone. Read the rest of this entry »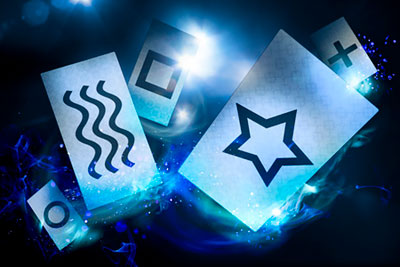 Am I psychic? People ask this question all the time, and the answer is unequivocally, yes! As children, our psychic gifts are obvious to us in the forms of our vivid dreams and daydreams. We also experience strong intuitions about people and objects, and even our imaginary friends, who are really our spiritual guides. But what happens when we get older? Why do most of us lose this part of ourselves? It's common to hear skeptical people say that psychic abilities do not exist. The truth is that we're all born with a particular psychic gift, and sometimes more than one.
Think about the last time your instinct reacted strongly. Was it telling you the location of a lost object? A winning combination of lottery numbers? Perhaps the feeling that an old friend would call? These feelings are all forms of extra-sensory perception (ESP), and they are glimpses of what is to come from the universe. They're also usually correct. Read the rest of this entry »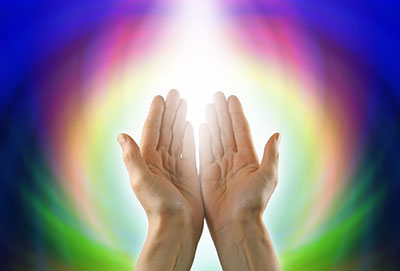 There are seven spiritual paths, or the Seven Rays, that each one of us travels on. This goes on throughout our various incarnations, and spirit life, again and again, until we finally reach back to our Creator Source, or God.
We ultimately come full circle, after we start out as divine sparks of pure spirit energy. We then become enclosed in flesh bodies, experiencing all of the hardships of physical life, until the death of these bodies and returning to spirit once again. We reincarnate again, and again, to purify our spirits, so we could be next to our God Source, and achieve total eternal Bliss.
During these incarnations we work our way through the Seven Rays. I learned of the concept of the Seven Rays by studying the books of Alice Bailey,  Elizabeth Clare Prophet, The Ascended Masters teachings, and The Aquarian Foundation. Read the rest of this entry »