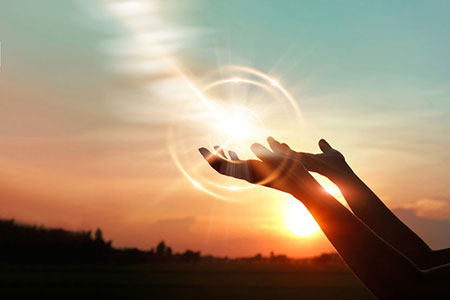 I have, for at least 40 years now, been a deliberate creator, and passionate practitioner of the Law of Attraction. Nevertheless, when I first started working with this fantastic cosmic law, I noticed that I often manifested almost the exact opposite of what I was hoping for!
How could this be, I asked myself? After all, I had read all the books, did the meditations and vision boards, was thinking positively, and even bought the incense. Why wasn't I getting what I wanted?
The answer came to me in time. It was because I was inadvertently counter-manifesting. This can happen so easily when we attempt to manifest – particularly in one's early days of learning the art of cosmic ordering.
Okay, so how does one manage to counter-manifest and, more importantly, how do you avoid it?
Align Your Energy
First and foremost, if our energy vibration does not match what we are wanting to attract, we simply cannot draw it towards us.  Like attracts like, remember? No amount of visualization or list-making is going to make any difference if we are not in a positive, open state of mind and elevated mood. We have to be ready to welcome whatever it is we have set an intention for.
Therefore, the first golden rule of successful manifestation is to raise your energy vibration with some healthy self-work and personal investment. By doing so, you will begin to attract more good things into your life, rather than drawing those things that you do not want.