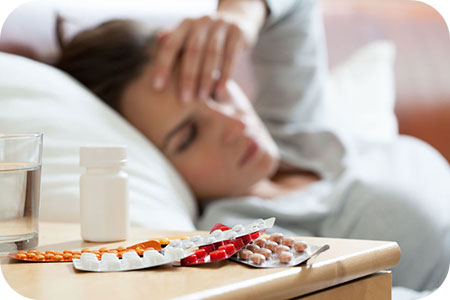 I remember as a child, I knew way more than I should. People thought I was just a quiet child, but I had learned early on, from the energetic reactions of adults, that I shouldn't always share what I knew. I literally stood behind my mother, using her as a physical shield between me and their energy. This was one of the few ways I knew how to stop receiving what they were sending out. The other big one I used was to leave my body.
As I got older, the information only got more intense, as I now was able to intellectually analyze it, as well as my role in this whole exchange. I started to question the validity of what I was receiving, or why I should or would know that. But I still didn't have any tools, and I couldn't stand behind my mom anymore. I started experiencing headaches. And although I rarely experienced a cold, or was sick, I did have the beginnings of an autoimmune disorder.
When I was in my early 20's, trying to get situated in life, I was trying to pretend like I was not innately connected to everything, ignoring and invalidating what I would receive. I would just powerhouse through anything that was uncomfortable in my body: headaches, digestive issues, joint pain, laryngitis, earaches… until I would finally get knocked down with chronic fatigue, and forced to stop and rest. Then I would feel better and start the cycle all over again.