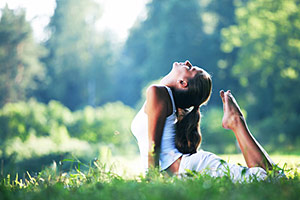 During my psychic readings one question pops up often: how do you keep stress and anxiety to where it is not affecting your personal or professional life.
One of my favorite techniques for stress reduction is Yoga. This form of 'exercise' originated in India and has greatly increased in popularity all over the world in recent years. It's great exercise for your body, and your mind. Keeping a healthy body improves holistic health and reduces stress and anxiety in your life.
Yoga can be done just about anywhere, even in small spaces. All you need is comfortable clothing and a mat to stretch out on. Add a relaxing environment and music, and you're set! Start slowly, working up to what is comfortable for you. This is key. Yoga can be very enjoyable and something to look forward to if it is performed with care and dedication. Read the rest of this entry »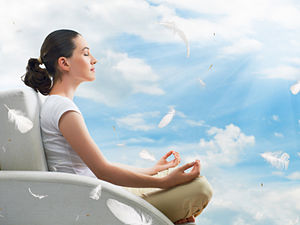 All of us, in our own way, experience stress on a daily basis.  At times stress is manageable and life seems to flow smoothly.  At other times the storms move in and we can easily become overwhelmed.
Several techniques can be utilized to reduce stress and manage pressures:
Watch your diet
When I experience stressful events, I am more careful about food selection. I avoid caffeine and sugar. I eat more fruits and vegetables. I even avoid red meat to some extent. Read the rest of this entry »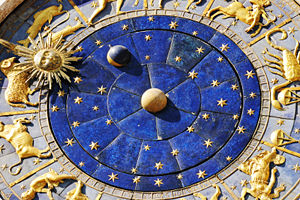 Few people believe that the planetary movements have an effect on their fortune, health and life events. Oh, how wrong they are.
Most people acknowledge the fact that the Moon and Sun direct the oceans, but they ignore links between the planets and human behavior and well-being.
Here is a list of just ten fascinating ways in which the planets affect us:
1. Surgery at the time of a Full Moon carries a much greater risk of severe bleeding
2. More babies are conceived under a waxing Moon
3. Sun spots interfere with communication equipment
4. Tree sap rises under a waxing or full Moon Read the rest of this entry »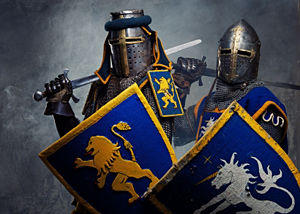 There is that pain again. Oh, yes, I am still sick to death of having it. However, since reading Many Lives, Many Masters by Dr. Brian Weiss, I handle that pain much better. That pain is part of what I call "my story." I can make up anything I want, or I can accept that I have not made it up; I have remembered it from a past life.
For me, that pain is the spot where I was run through with a sword from the right side of my body, at my waist, in my back and out the front of my body. I was a soldier, a male soldier in a blue, or grey, and yellow uniform. I have no idea where, because I was not famous or even outstanding with a sword, but I was dedicated. It is the ethical part I am certain of. I was fighting for something I totally believed in, and was, therefore, not afraid to die. I was with my friends, doing my job, and it was clear that this destiny was fine by me. Read the rest of this entry »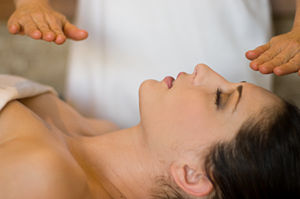 Reiki is a form of healing and spiritual development. This natural healing method has been around for years. Reiki is known worldwide because of the many benefits people experience.
I am sometimes asked during readings to explain what Reiki is and how it is used. Reiki is basically a Japanese form of healing using your hands to manipulate energy and remove blockages in energy flow. Reiki offer many health benefits, including stress reduction, relaxation and wellness.
Reiki reduces the tension that is caused by stress, and this can help to lower blood pressure and improve sleeping habits. It will also make you think more clearly, so better judgment is used in everyday life. Reiki promotes wholeness of your body, mind and spirit. Reiki is also a extremely good way to release toxins and help the body to be cleansed. Reiki also promotes spiritual development and emotional growth. Read the rest of this entry »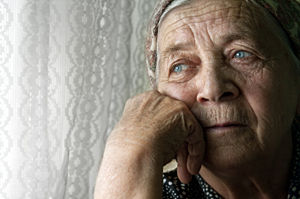 Depression plagues so many people in this world. It is a very real disease with sometimes very serious consequences. It is rarely caught early enough and people too often find themselves drowning in their own sorrow.
Sometimes it's discovered too late and after the fact. Think about all the recent tragedies that have happened around the world. A lot of the sadness and violence begins as a seemingly unstoppable result of immeasurable depression.
But what is the underlying cause of depression and how does it begin?  When and how soon should it be noted and then treated? Are there spiritual reason as to why it occurs to some people and not others? Is it always because of a chemical imbalance, having nothing to do with spiritual or past life events? And how should it be treated? Should one immediately seek medical advice or look for the underlying spiritual reason first? Read the rest of this entry »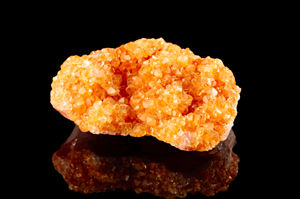 Citrine, meaning "Lemon" in French, is a quartz crystal. Natural Citrine is pale yellow, to golden, to orange-brown, and often referred to as the "Merchant Stone". Citrine is associated with the Sun, success and abundance. I call it my "prosperity enhancing aid".
Citrine can be found in Brazil, Argentina, Burma, Madagascar, Scotland, Spain, Russia and Namibia, and long ago amongst certain cultures, Citrine was carried for protection against evil thoughts, and even snake venom.
You can wear Citrine as jewelry, to assist with psychic awareness and psychic protection. This quartz is also said to expand our spirit of generosity. Citrine, along with Topaz is a birthstone for those born November month. Read the rest of this entry »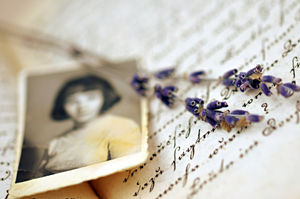 This is a letter to my daughter – if I had one, that is. But I don't. So, this letter is to her, the daughter I might have had, and also to those young ladies I have known over the years who I have felt were like daughters to me.
My daughter's name would have been Chantal-Marie, should she have been born. I suppose I could have had her, but life took its course and time slipped away. I was too busy mothering myself, I think, and I couldn't have mothered her, in retrospect. But hindsight isn't always 20:20 – don't let anyone fool you.
So here goes. Strangely enough, I feel as though I were on the edge of a precipice as I write this. It is a most unexpected feeling. Read the rest of this entry »