Posts Tagged 'crown chakra'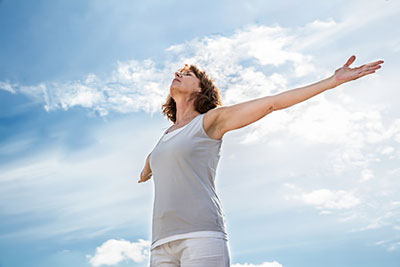 There is a beautiful awakening occurring on your planet. Know that you are never alone, we are always with you, constantly, ever by your side. We understand that this awakening, your transformation has felt incredibly slow for some, or has not been what you thought it might be.
Your physical body will continue to remain and with your physical body will come challenges that will continue. But as you open and align with your transformation it will become easier for you to exist in the physical body, in harmony with your physicality. And what this means is that you will move through struggles much quicker and your perception will continue to evolve and expand. You will never not be without struggle. Read the rest of this entry »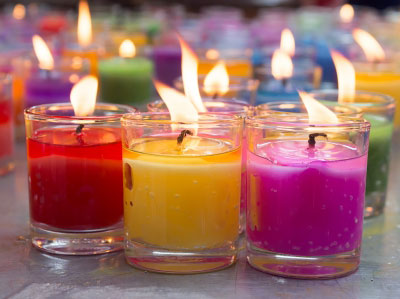 Did you know that color therapy can balance and enhance your life emotionally, physically and spiritually? True – it can! The reason for this is because individual colors have their unique energetic attributes, which we can benefit from if used in the correct way.
Meditation is but one highly effective way we can reap the benefits of color in our lives. For example, by focusing on a particular color when meditating, it can aid in keeping your mind still as you continue to focus on it. Furthermore, meditation itself will assist you to pull the vibrations and energies of whatever color you are meditating upon into both your physical body and the aura itself. Read the rest of this entry »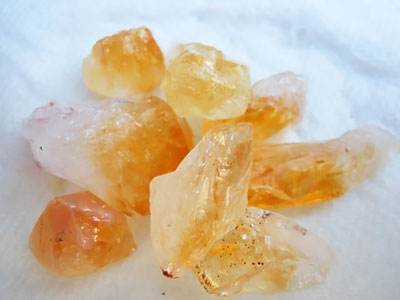 I looked forward to doing this essay because, honestly, I have never been drawn to Citrine. I wanted to learn more about it.  So, here is what I found.
Citrine is a variety of Quartz. It can be pale to golden yellow, to honey, even brown.  It can also hold rainbows or sparkle inclusions. The name stems from the French word citron which is lemon. It was used as a gem in Ancient Greece, however most of the Citrine sold today is actually heat-treated Amethyst or Smoky Quartz. Natural Citrine is pale yellow. Heat-treated Citrine and natural Citrine are said to have different uses and metaphysical properties.
It is traditionally known as The Merchant's Stone, because it brings money to a cashbox. In fact, this is one reason I have come to like this stone. This is a stone of success, abundance, prosperity, and attraction of wealth. It also encourages generosity and sharing. It helps with acquiring fast money. We can carry it to bring money and to stop the extreme outpouring of money. Read the rest of this entry »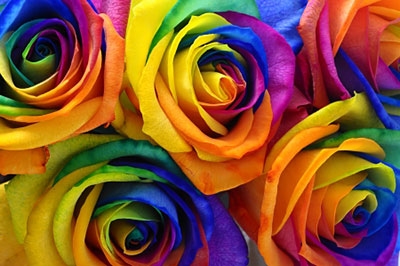 I have great faith in the emotional healing power of plants, their oils and how they can have a powerful effect on your well-being. The amazing healing properties of flowers, in particular, can be used to activate our body's energy centers, otherwise known as the chakras.
Root Chakra
Known as Muladhara, you will find this particular chakra at your spine's base. Consider it, if you would, the very plug that connects you to the life force of the Earth herself and assists you to remain grounded. When this chakra is in balance, you should feel secure and stable. Should it become imbalanced, however, you may feel somewhat stuck (or lost) in life and find yourself focusing on subjects that do not serve your greatest interests. Read the rest of this entry »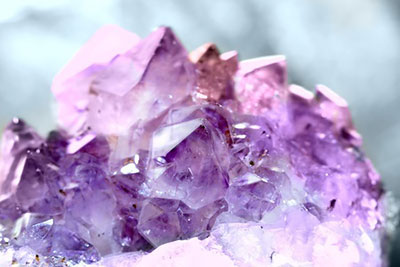 Amethyst is a very powerful stone with diverse metaphysical qualities. Amethyst has strong resonance with the Third Eye Chakra and Crown chakra. It is both powerful and protective. It can keep you safe from psychic attacks by changing negative energy into love. It may keep the wearer from all kinds of spiritual harm.
The Third Eye is located about in the middle of the forehead, above the brow. The color associated with this chakra is indigo, symbolizing the search for, and accomplishment of spiritual purpose. This chakra controls the pituitary gland. It protects our face, left eye, ears, nose, sinuses, and lower brain. It has everything to do with our intuition and our inner knowing, our higher self. It is the emotional and spiritual love center. Read the rest of this entry »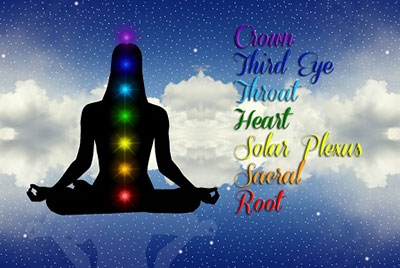 Chakra theory originates from Hindu mysticism. There are seven main chakras (there are others too) in the body. Chakras are also known as energy vortices. Each chakra is associated with a different color, as well as various physical, emotional and spiritual issues. Reiki is an example of a metaphysical system of energy work that uses the chakra system as the focus of intent.
Root Chakra
The root chakra is located at the base of the spine where the coccyx is located. It is associated with the color red and our feelings of stability and how we relate to the physical world. Some of the issues related to this energy vortex are problems finding housing or work, or an inability or unwillingness to take control of our lives. Problems with this chakra may also show up as an inability to create organization when dealing with tasks and jobs. Read the rest of this entry »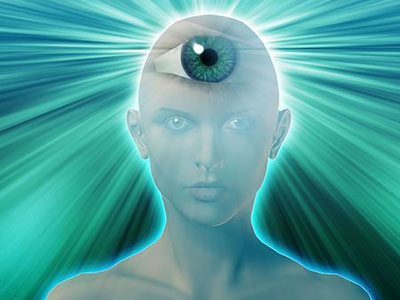 One has to wonder – are there any benefits to being psychic? Does that make one more powerful, more in control, more all-seeing, more omnipotent, all powerful and omniscient?  Some clients call and want to know what it means to be psychic. They want lessons in opening their chakras, they want lessons in controlling their psychic visions, and they want to become psychics. All these things are understandable. Yet, there are some cautions.
Firstly, if you have been born with the propensity to 'see', that is your gift. That is something that you need to learn to understand, and this may, as I believe, not be done through psychic work, but through psychological work and counseling. This really is the way. If the wizards of old knew better, and they probably did, they probably employed some of the same techniques.  After all, there is no point having ability and being unable to navigate through one's own life. Read the rest of this entry »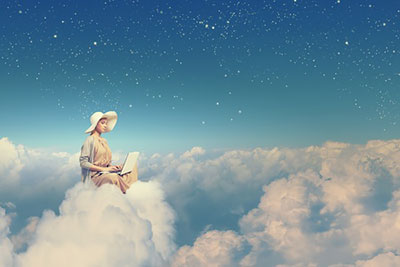 In the indigenous culture's tradition, in order for balance to be achieved, one must consider all levels of being a human: the physical, emotional, mental, psychic, spiritual, soul and essence. Each spoke on a medicine wheel relates to one of these districts.
Every incarnation is a balancing ritual which is the purpose for that particular reincarnation. In each lifetime, we may achieve progress in one or more of these areas until, finally, after many incarnations, all the spokes are complete – all the way from the inner hub to the outer rim. At that point, we have completed our mission in the many incarnations in the myriad schoolrooms, and have arrived at ascended mastery. Read the rest of this entry »