Posts Tagged 'clairvoyance'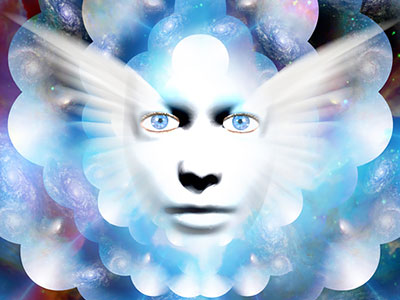 If you have been practicing meditation, opening your chakras and playing guessing games to develop your intuition, you may have started seeing and hearing things that you have questions about. Hopefully, you are also keeping a journal and writing down anything that seems to 'pop' into your mind while meditating. Often these are messages from your spirit guides.
As you develop psychically, you usually start to become aware of a presence or maybe multiple presences around you while you meditate. You may catch glimpses of faces, usually benevolent and smiling, while your eyes are closed. Or you may hear a voice, or chorus of voices, usually saying loving things or singing. You can often also feel a connection to all living things in the world, and to the air, the water, and the earth. Perhaps you feel the presence of a greater intelligence that is all around, and within and connected to all things in life. Read the rest of this entry »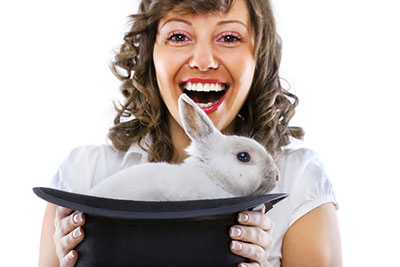 Every psychic has told a client something that has made the client doubt the psychic's ability, and perhaps even sanity. I remember predicting that a high school friend was going to lose something valuable to him, and shortly after he would get into a car accident. I told him I knew he wasn't using a seat belt and the loss of the something valuable would be the universe's warning to start doing so. He looked at me like I was crazy.
A few months later he told me he lost his wallet, and he remembered what I said and it scared him enough to start using his seat belt. A few days later he and friend went over a cliff in his car. The police officer told him that he would have died, had he not been wearing his seat belt. Read the rest of this entry »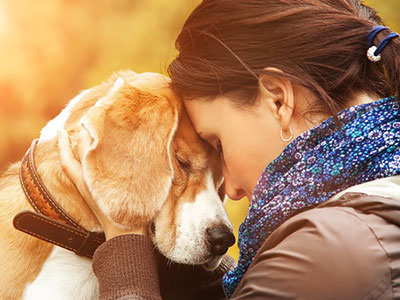 I am often contacted for psychic readings about animals: missing cats, dogs present and past, sick horses and, even that brutal question as to whether it would be kinder to end an ailing animal's suffering. Today, just such a request came in from a long-standing client, asking me to communicate with her little doggie, Patches.
She needed to know if Patches wanted to continue, or whether he preferred to be released from his physical discomfort and allowed to cross over the Rainbow Bridge. She knew he wasn't feeling well, and yet, the veterinarians have been unable to diagnose his problem. It's one of the most heart-wrenching requests I have been faced with in some time.
I sat quietly and envisioned Patches in my mind's eye. He kept showing me the number 12. Before going further, I contacted Patches' owner, and asked her the meaning of the 12. He is twelve years old, my client responded. Although the ultimate decision will be my client's, I felt this was a subliminal message from Patches – his planned life span was to be here for 12 years. Read the rest of this entry »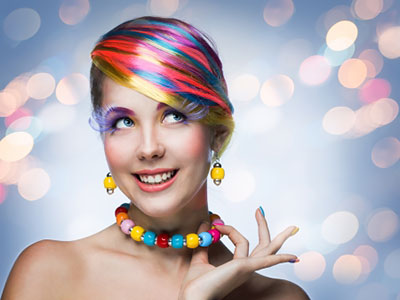 For me, there is no judgment on the type or amount of questions I am asked as a psychic, or how often it is being asked in readings. If a person has a need to call me frequently, it simply means they still need assurance that things will advance as they hope, or that their plans may be coming to fruition.
It is always very gratifying to learn that my clients have their own unique set of abilities. This is usually on a variety of levels, which just means we are at different levels in our development and psychic awareness. One goal I have in my work is to dispel doubt as to whether or not everyone has psychic ability. Let me assure you, the gifts are there, you just need to learn how to access them. Read the rest of this entry »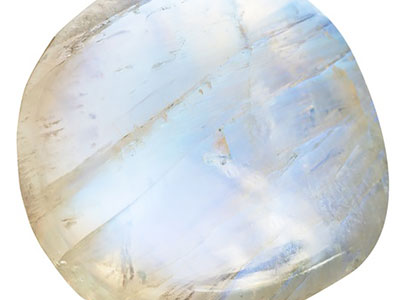 I discovered Moonstone when I bought it online. it was set in a ring and I instantly fell in love. Now, I use it in the jewelry I make whenever I can.
Moonstone is a very powerful stone. According to Crystal Vaults, Moonstone is traditionally thought to lose its silvery luster if the owner continues to hold onto anger. In the Orient, the Moonstone was known as a "phenomenal gem" that should be worn on Mondays.
Scott Cunningham writes that the mythical deities associated with Moonstone are Diana, Seline, Isis, and all Luna Goddesses. He notes that, according to legend, Moonstone is more potent during a waxing moon and less in the waning moon. Moonstone is receptive and draws love, and you can wear it or simply carry it. Read the rest of this entry »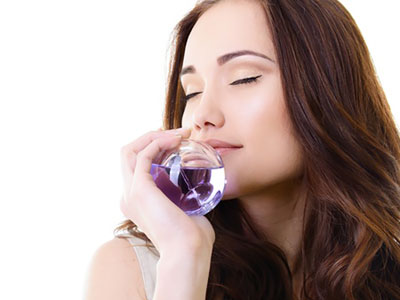 Did you know that essential oils also have an effect on your intuition and psychic abilities? Yes, essential oils has many uses beyond traditional aromatherapy. Over the past several years, I have used these natural oil extractions, mixed with water, to spritz my healing room, my reading space and various other rooms of the house. I find that it enhances clarity, increases wisdom and opens up a greater understanding to your Higher Self, and the spiritual truths that exist within each person.
I have created various combinations based on what benefits I am seeking at the time. Using jojoba oil, coconut oil, hemp oil or simply water as the base, and adding the oils of my choice, I have created everything from body lotion and after sun moisturizer, to bath salts, balms, bug repellant, massage oil and room spray. I also use an infuser, but I find the scents through an infuser are not very long-lasting. Read the rest of this entry »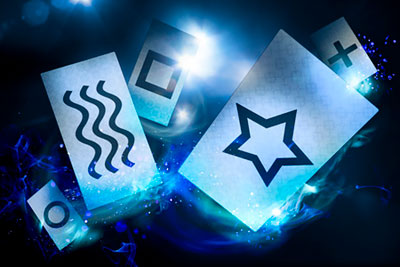 Am I psychic? People ask this question all the time, and the answer is unequivocally, yes! As children, our psychic gifts are obvious to us in the forms of our vivid dreams and daydreams. We also experience strong intuitions about people and objects, and even our imaginary friends, who are really our spiritual guides. But what happens when we get older? Why do most of us lose this part of ourselves? It's common to hear skeptical people say that psychic abilities do not exist. The truth is that we're all born with a particular psychic gift, and sometimes more than one.
Think about the last time your instinct reacted strongly. Was it telling you the location of a lost object? A winning combination of lottery numbers? Perhaps the feeling that an old friend would call? These feelings are all forms of extra-sensory perception (ESP), and they are glimpses of what is to come from the universe. They're also usually correct. Read the rest of this entry »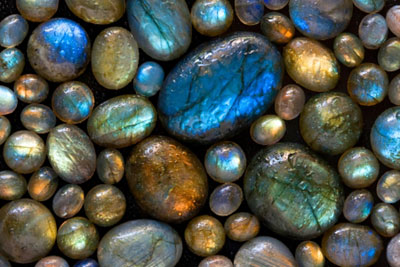 Labradorite is my favorite stone. It is powerful and beautiful. We can look toward Labradorite when we need a powerful protector. It creates a shielding force through the aura and it strengthens natural energies.
Labradorite protects against negativity and gives safe exploration into alternate levels of consciousness. Labradorite can also help with visionary experiences from our past or future. Wearing or carrying Labradorite helps facilitate one's magical powers. It helps the mental and intuitive capabilities of clairvoyance and telepathy. It also helps us to communicate with Spirit Guides and to access the Akashic Record. Labradorite also helps us do psychic readings and remember past lives. Read the rest of this entry »