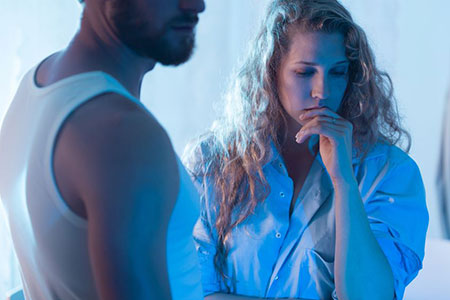 Sometimes we put our heart and soul into a relationship, only to get cheated on, or dumped for no reason. The main question that usually comes to mind in this type of situation is, "Why am I not good enough?"
Take a moment and consider the relationships of relatives and friends, who have gone through similar a experience. Some people are able to jump right up and move forward, while others sit and wallow in self-doubt and self-loathing – sometimes for years.
Working with many people over the years, one of the biggest eye openers for me has been that it is typically the partner who is left behind, and then struggles to move forward, who compromised the most in the relationship. They usually gave, and gave, and gave, and didn't receive much in return. Their needs always took a backseat in the relationship. They would sacrifice more and more, until there was nothing left for them to give, while their partner did not change and simply kept using and abusing them.
If you constantly compromise on what you really want from a relationship, the union will at some point simply disintegrate.  The other person is never going to magically become someone different. That person you hoped they would become, after you moved in, or after you gave a little more, or after you married them, or after you had a child with them…never shows up. What you see in someone from the start, is simply who they are.