Gratitude Is The Essential Spiritual Practice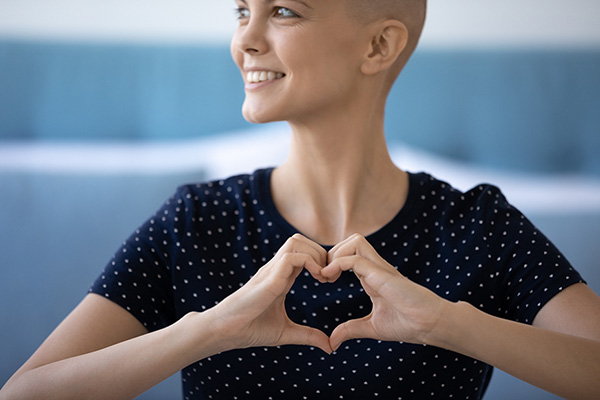 In a fast-paced world with many distractions and challenges, it is easy to overlook gratitude's transformative power. Cultivating a mindset of appreciation by acknowledging all the good in our life greatly enhances our well-being and quality of life.
Gratitude is advocated in many cultures, religious teachings, and spiritual traditions. It is generally considered the mother of all virtues and the essential spiritual practice. In Judaism, for example, gratitude is considered an essential part of worship. Islam encourages believers to be grateful and express thanks to Allah in all circumstances. Christians are encouraged to praise and give gratitude to God not just in thought and feeling, but also in deeds and action.
Gratitude is also a virtue that Hindus believe should be cultivated in order to live a fulfilling life of inner peace and contentment. Many Buddhist monks begin each day with a chant of gratitude for the blessings in their life. In fact, in Shin Buddhism, gratitude is seen as a primary practice that has priority over meditation and study.
In modern times, scientific research has shed further light on the profound benefits of having an 'attitude of gratitude.'
While traditionally confined to the realm of philosophy, gratitude has garnered much attention in the field of positive psychology in recent years. Neuroscientists have also begun exploring gratitude from a scientific perspective, seeking to unravel the intricate workings of the brain when we practice and experience gratitude.
Gratitude can transform common days into thanksgivings, turn routine jobs into joy, and change ordinary opportunities into blessings ~ William Arthur Ward
Neuroimaging studies have focused on gratitude through the lens of the brain's 'reward system.' This system helps us identify what brings us joy, motivates us, and recognizes the positive aspects of our environment. Specific brain regions, such as the ventral striatum associated with reward and the precuneus involved in mentalizing processes, have been found to play crucial roles in gratitude.
A consistent state of gratitude is a therefore sentiment or mindset worth cultivating because of the remarkable ways it can positively impact our lives. Various scientific studies confirm that gratitude offers many emotional, social, career and health benefits. It boosts among other well-being and happiness, strengthens relationships, reduces stress, and improves physical health.
Practicing gratitude in our everyday life brings balance and fosters personal growth. Every crisis or setback holds a hidden blessing if we only take the time to recognize it. When we fail to see it, we are lacking in gratitude. Crises never occur without blessings, and losses are always accompanied by gains. As one door closes, another opens. Laughter will follow, even in the face of tragedy.
Cultivate the habit of being grateful for every good thing that comes to you, and to give thanks continuously. And because all things have contributed to your advancement, you should include all things in your gratitude ~ Ralph Waldo Emerson
Embracing the many blessings and cultivating gratitude for everything in our life is a wise karmic decision. The true impact of gratitude lies in our ability to perceive the hidden order within life's apparent 'chaos' and to express thankfulness when these events occur. Genuine gratitude involves being thankful for things as they are, without prejudice. Wisdom lies in always recognizing that every crisis holds a blessing.
Whether our spiritual beliefs are conventional or not, it serves our highest good to be grateful for the daily miracle of our existence, appreciate the divine design of the universe, and wholeheartedly embrace the invisible flow of creative life energy. The power of gratitude as part of a spiritually conscious lifestyle must never be underestimated. It can be surprisingly transformative in your life.
Whenever we feel gratitude, we expand and evolve. Our purpose here is to learn to appreciate all things. If we resist accepting something, we will continue to revolve.

About The Author: Paul

Paul is literally living his dream, counseling others from a bustling neighborhood in Buenos Aires, in the very place he dreamt of living as a boy. Born with a Clairvoyance that he desired to explore further, he developed his gifts as an initiate of a prominent esoteric school, studying under the tutelage of a Master who helped him to tap into the Divine Presence through Tarot and the Runes. Paul studied the Qabalah and Ceremonial Magic and founded a research group with some friends, which focused on applying spiritual principles to everyday life. For over twenty years, he has shared his talents and knowledge with others, becoming a sought after teacher as well as a highly valued Intuitive counselor. If you would like the deeper meanings of your situation revealed to you and are willing to journey with him down a path that will give you clear answers and fulfillment in your life, you can find Paul at PsychicAccess.com.