When You Ask You Shall Receive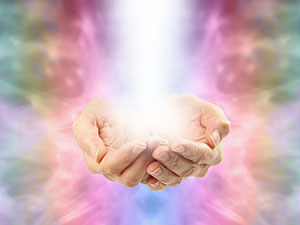 We know from previous teachings that if we ask we shall receive. So, how come we don't ask more often? Is it because we don't realize we can, or is it maybe that we think we are not worthy or deserving? Or is it because some of us just don't know how to go about it?
We are always allowed to ask for things. It doesn't have to be anything special, or something in particular. For example, let's suppose you would like to go out to a movie or to the art museum, but there is no one available at that moment to accompany you. Your sister, who is normally game to go places and do things, is away on a seminar for the next couple of days. Your mother, the "all-else-fails backup," has promised to attend a baby shower for her best friend's daughter. You would have been able to ask one of your own friends, however nobody is available.
The universe is full of magical things to be manifested with Cosmic Ordering ~ Stephen Richards
Simply place your request, which is to have a fun adventurous person come your way "by chance" who will be excited about having something interesting to do for the weekend. It is that easy.
The universe likes speed. So, when we are asking for our wishes to be fulfilled, and we are in that moment in complete trust, we are immediately granted that request. The only block placed on this comes from our very own lack of faith.
The more we ask for the more we get, the more we trust the faster it comes. There is no magic involved in this. It is how the universe works, so go ahead and ask. Bring all the goodness you desire into your reality.

About The Author: Kitty

Kitty is a Canadian Intuitive, born into a large family of clairvoyants and clairaudients. A local celebrity, she's been giving accurate predictions in her paper for over fifteen years now, and is often called upon to lead séances and provide readings at Psychic Fairs in Vancouver. A trained counselor, she combines her natural Gifts to detect blockages at their root, and provide detailed psychic information and practical advice for success and happiness. She's helped locate missing items and people, has communicated messages from loved ones who've passed on, and communicates with two Sacred Celestial Beings who are unerring in the startling information they provide. If you'd like to connect with this remarkable Intuitive, whose talent spans generations, you can find Kitty at PsychicAccess.com.