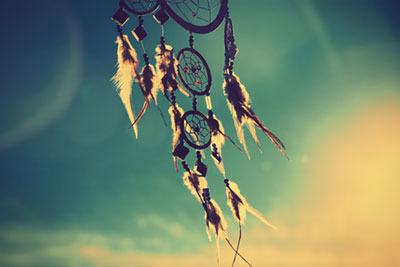 Dreams tell the hidden truth and help us to understand ourselves. Shamans and mystics believe that there are basically three types of dreams.
Lower world dreams connect us with our instincts. We see these dreams in archetypal symbols, myths, colors, nature, gods, goddesses, animas, elementals and mythical beasts and characters. There are secrets hidden in these symbols. Archetypes are also present in everyday objects such as cars, or clothes.
Middle world dreams are where we work out emotional issues in our daily lives. We dream about ourselves at work, play, and where we live. We dream of our relationships, our crushes, old flames, our family. Read the rest of this entry »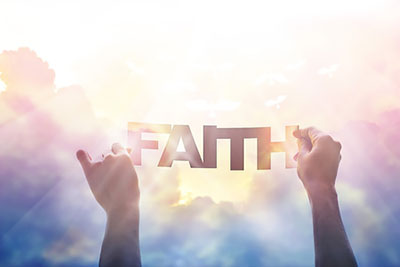 Spirituality and religion are often clumped together into the same category.  They are certainly similar in nature.  For example, a spiritual person can be religious and their religion can intensify their spirituality, but that is not to say religion is the source of spiritual growth.
Religion, however is birthed out of spiritual experiences. Religious practices are often promoted by a specific teacher who has had a profound spiritual experience, or a prophet who communicates information about the spiritual realm, and how it influences the physical world. Read the rest of this entry »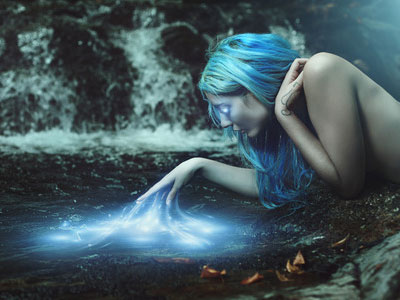 One of the quaintest concepts, that seemed to captivate imaginations around the turn of the 18th century, were the elements and their embodiments in the form of Elemental Spirits. These beings were the personification of the Classical elements of Earth, Water, Air and Fire.
In the Middle Ages, great attention was given to these four elements in terms of diagnosis, such as the Choleric being linked to the Earth, which would be thus be linked to Taurus. The Phlegmatic was linked to the water element, or Pisces, which often would diagnose lung disorders, thus the word origin for phlegm. Read the rest of this entry »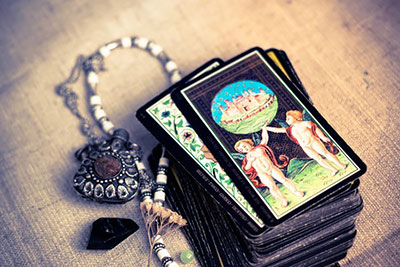 The key to any spiritual practice starts first with meditation. Meditation is the means in which a person gets in touch with the universal energies, life force and the super-consciousness.
There are many meditation tools available, but none so specific as the Tarot. The rich history and symbolism contained in these cards, from their early Egyptian origins to their use as gypsy fortune telling tools, have given them a life of their own. The Tarot cards have become a living oracle.
Meditation on the cards can create a unique focus in your meditation practice. The ability to draw and absorb the energies contained in the cards will also better your life. Read the rest of this entry »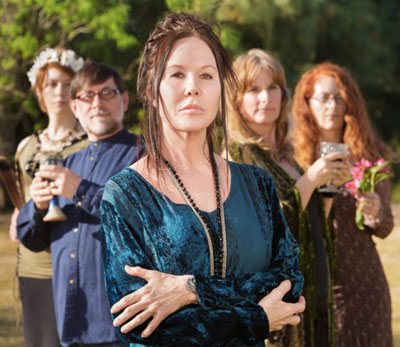 The modern stereotype of a witch is that she is an ugly, old woman with a hooked nose and pointed hat, riding a broomstick or stirring up a witches brew in a huge pot. In truth a witch is someone who practices magic as part of their religion or spiritual belief system, such as Wicca or Neo-paganism.
Witches worship nature and love the Earth; they do not worship Satan. That is a myth, just as much as the idea that witches are ugly and scary. Witches are beautiful and do no harm. They believe in the rule of three, understanding that everything we do comes back to us threefold.
The more we destroy the Earth, the more we destroy ourselves. A witch's purpose is to save the Earth. Witches relish their wild nature and align themselves with the cycles of the earth and the phases of the Moon and the stars. Read the rest of this entry »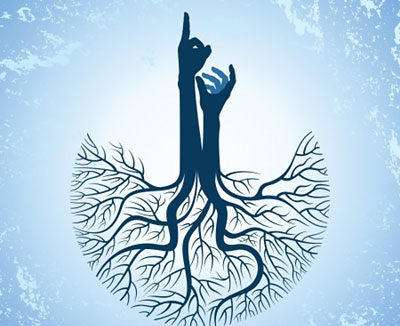 The only way we are really going to make the future work is by allowing others to do their 'own thing' in their own way. Our future survival and evolution as a species will not be found in sameness, alikeness, similarity, or coercion. Instead, we must build a new global civilization based on expanding diversity, variety, assortment and multiplicity. Yet, there is one fundamental condition – for it to be successful it must be achieved in harmony with others and our planet.
From the perspective of the old mainstream view of our world, such a future world of unhindered diversity appears quite impossible and non-sensical, because that would mean that everybody does their own thing in their own way. And that seems really counter-intuitive… even dangerous. A disaster waiting to happen!
History has taught us that individuals doing things their 'own way' eventually manifests itself as selfishness, greed, creed, personal preference, chauvinism, dogma and ego-centered beliefs – which has caused most of our wars, the establishment of our borders, the separation between the rulers and subjects, and the division between rich and poor. Read the rest of this entry »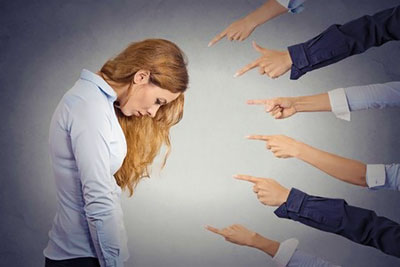 We all like to be perceived as a nice person, and it can go very much against the grain if we were to be seen as otherwise!  Therefore, should we have an argument with a dear friend or colleague, and as a result take on board blame for something we are actually not responsible for, we immediately start to feel unhappy.
Spirit teaches that while it is most necessary to acknowledge any actions we have made, or any part we have played in an argument, guilt can but only exaggerate any feelings of remorse! Furthermore, when we allow guilt, for whatever reason, to build up within ourselves, we may even take on board the idea that we are a 'bad person' and do not, therefore, deserve the best in life. Read the rest of this entry »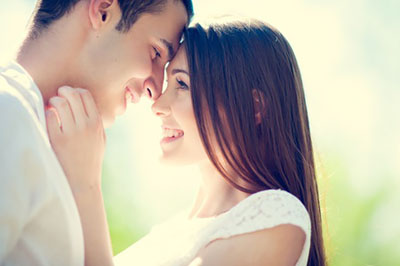 I have been doing love and relationship psychic readings for over 15 years, and I am often surprised at the misunderstanding many of my clients have of soulmate relationships. Our cultural myths and urban legends, whether they are found in books, television, or movies, often provide only a fragmented, romanticized version of the true soulmate journey. It is important not to project these notions of reality onto our partners, because these 'ideals' can often create unnecessary challenges in our romantic lives.
Mostly people agree that soulmate relationships are meant to be substantially fulfilling. However, fulfillment is only one of many characteristics of a soulmate connection.  Through these relationships, we also experience personal growth, overcome challenges, and learn to love ourselves and those around us on a new level. Read the rest of this entry »