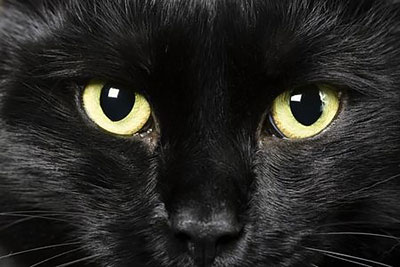 When I think of the word love I think of my two cats. I have two cats and love them dearly. Most of the people I know also own cats, but we all seem to agree that we don't really own our cats… our cats own us. We also agree that our lives are better, sweeter and more peaceful with our sweet precious cats. I feel a home isn't truly a home unless there is a cat that dwells in it.
Cats are highly intuitive and very sensitive. They sense energy and can pick up on static electricity, ultrasonic sounds and changes in vibration. The cats I have lived with over the years always informed me in their own unique way of impending earthquakes, or some form of extreme weather that was approaching. Read the rest of this entry »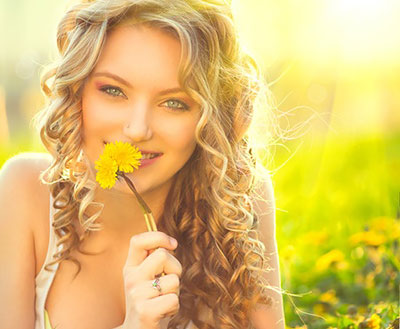 In the northern hemisphere the Spring season is now heralding warmer weather and new growth after a long, dark winter. With the blossoms that bring the promise of luscious foliage come the thoughts of new beginnings and infinite possibilities.
Every day you have the opportunity to create your own personal Spring. Yesterday has passed and tomorrow is but a thought. Today counts. This is the day over which you can have some control. This is the day wherein you can make commitments, keep promises and deliver expected results. Today is the day that you can help one another toward success. Today is the day that you can promote love and healing. Today is the day to listen, express empathy and support others. Today is the day you can be true to yourself. Today is the day wherein love triumphs. Read the rest of this entry »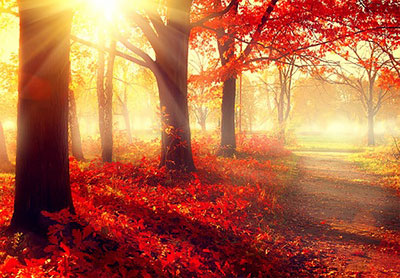 In the northern hemisphere September 23rd marked the Autumn Equinox and the start of fall. In these days we traditionally celebrate harvests and the bounty of summer, and enjoy the last warm days before winter. But what to do about the increasing lack of sunlight?
In our psychic lives, we need the energy of the sun as much as we need water, air, or ground under our feet. Sunlight represents the fourth essential spiritual element of fire. If we don't have enough of it, we can easily become depressed and lose touch with our psychic self.
So how can we incorporate the sun in our daily lives, even if we can't afford a winter home in Hawaii? The most obvious answer is to make time to get natural sunlight. Sorry, but that artificial sunlamp in your office doesn't count! Of course, if we're able to, it is nice to take that winter vacation to a sunnier climate, but if not, a walk outside each day can prove extremely beneficial. Read the rest of this entry »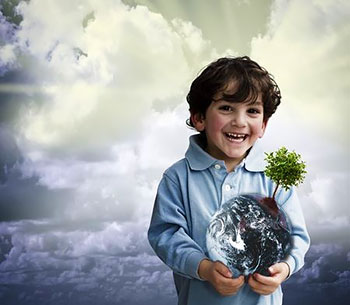 Everybody who is reasonably aware knows global changes are in the works. Whether they are totally man-made or universally manifested, all we know is that things appear to be changing on our planet. And our future as a species is hanging in the balance.
It is sometimes incomprehensible to me how so many people have so little appreciation and respect for all the wonderful things that have been provided here for us on this plane of existence: all the wholesome food, fresh water, clean air. The only reason it is becoming less abundant and under threat is our greed and disregard.
It appears Mother Nature has had enough of our bad behavior and is desperately trying to let us know she will not be accepting this behavior from us on an ongoing basis. They say the ice caps are beginning to melt, the winds are becoming more forceful and we are bombarded almost daily with all manner of natural disaster. Read the rest of this entry »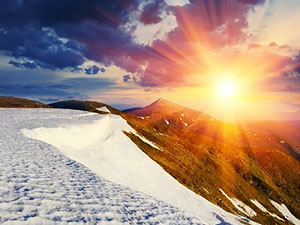 I was concentrating on work last night, while outside my window, without me realizing, a quiet blanket of white fell over the earth. The beauty of the quietness, the purity of the color gave a sense of all is well.
Of course, this snow puts the universe into a time of pause, a waiting time, where even the stars, the Moon, and the Earth seems suspended, still, ending movement, ending growth. Yet, underneath, the seeds and the bulbs are preparing, taking in nourishment, so that in the advent of the Spring season, sometimes even before the snow is gone, the beautiful new growths start to pop up here, there, bringing new life.
Many people wish for Spring all the time. Our lives are so busy. We wish to keep rushing, fast-paced, moving toward our goals and our dreams. We want to keep life moving as quickly as we can. Read the rest of this entry »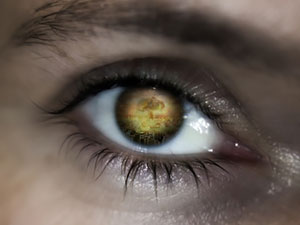 Clients frequently ask me, "Do you ever see anything bad?" My answer is both, yes and no. I feel I owe it to the client, when I see something that looks negative or difficult, to make them aware of it. However, I feel it would be irresponsible as a psychic to predict such future events without also giving them a way to avoid it, modify it, or correct it. The study of Astrology taught me that, while we may not be able to change the event, we can change how we react or respond to it.
For example I once saw a client going out of town on a business trip, in the rain and at night. There was great danger there that was possibly fatal. I advised the client that when he was in a car, in the rain, at night, and out of town for business, to be extra careful – especially at stop lights. Read the rest of this entry »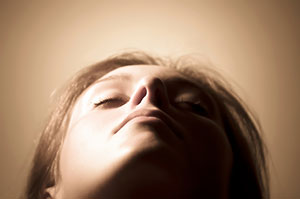 One of the most common misconceptions is that one needs to be "born" psychic to have the gift. The truth is we are all born with unique talents! However, like any other skill, practice is essential to honing and developing our psychic abilities.
There are many different kinds of psychic ability. Being able to discern future events, while usually thought of as a psychic's bread and butter, is just one of these. For example, certain people may be able to telepathically communicate with animals, predict the weather, or have vivid dreams. If you are in doubt as to what your talent might be, think back to when you were small. Children are more psychically attuned than adults. Can you remember a time when you had a supernatural experience, or even more than one? This may very well be your gift. As our culture has become more tolerant of psychic ability, this is less likely to be thought of as coincidence or luck. Read the rest of this entry »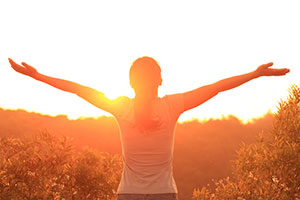 The world seems to be fighting against us. Just as soon as we get out of the bitterest cold winter of our lives, we are hit with extreme heats, tornadoes, storms. Thor, on his winged horse, has ridden through… angry, wild, crazed, keeping all of us on our toes.
In our lives, in our relationships, we have all sorts of weather as well. These ups and downs, the setbacks, the craziness of life and love sometimes make us feel that the Sun has left us forever. It seems as if even the clouds try to cover up its warmth, heat, its nurturing, smiling face. Yet, the Sun always rises to bring light to a new day.
The bright light of the sun shows all in truth, both the harsh and good. Although we can't see him behind the tornado, behind the storm, he is there. Behind the darkening clouds that overshadow all the light, that trouble the skies with lightening, thunder, and rain, the Sun remains like the Most High Spirit of Light. He is still there. Read the rest of this entry »