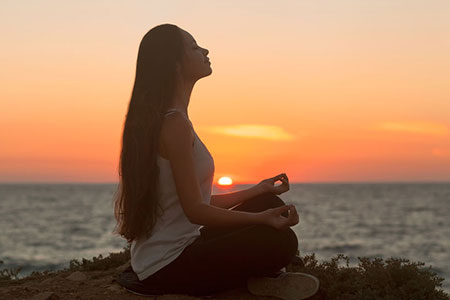 As the holiday season starts to ramp up around the world, everything becomes more and more hectic. Travel plans are made early. Gifts are purchased. Party invitations are extended. New outfits are bought. Menus are set. Baking is done. It is a wondrous time of year, to give thanks and to show appreciation to family, friends, neighbors and colleagues.
Under these circumstances, it is understandable that stress abounds too. For some people, in addition to all the excitement, there is a real feeling of obligation. The expectations of others can be overwhelming and, of course, it is impossible to please everyone. There is also the feeling that time is running too short to accomplish everything on the to-do list. Demands on your time can seem endless and unreasonable.
For others, the holiday season can be a very quiet and somewhat lonely time. Old memories can be triggered. Losses can become more heightened and a sense of sadness can prevail. In the Northern Hemisphere, the days get shorter and sometimes much colder, so sunlight isn't as prevalent to perk you up and lighten your spirit.
Whether you are run off your feet or living a more solitary lifestyle, we recommend that you make some time to look within. A daily meditation habit can do wonders to give you a sense of peace, calm and gratitude. A quiet mind at the start of your day can prepare you for the remainder of each day as it unfolds. A peaceful feeling can help you to put things into perspective so as not to worry, overreact or panic unnecessarily.
Everyone has a 'little narrator' inside their head who is constantly chatting up a storm. If this little chatterbox was a real person sitting with you in your living room or in the car, you would eventually ask him or her to stop talking for a while so that you could think, read, watch TV, listen to music, converse, drive, and so on. However, because everyone has grown quite accustomed to this little tag-along giving constant commentary throughout the day, you carry on in spite of the continual interruptions.