Posts Tagged 'remote viewing'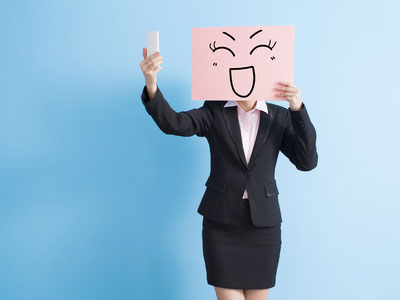 People often present a very different image of their life on Facebook, than they do in person. I have seen many times how the people in my own social circle would talk to me about what is really going on in their life, while what they present on their social media accounts is something very, very different.
I also encounter this phenomenon when I do psychic readings. A distraught client might say something like, "My ex called me up and told me how miserable he is in his new relationship, but then his girlfriend posted pictures of them having such a good time! So, what am I supposed to believe?" Read the rest of this entry »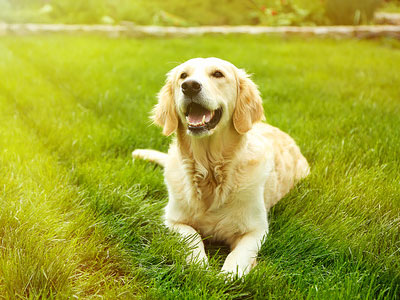 I was doing a remote viewing reading recently for a friend, whose golden retriever had gone missing, to see if I could locate the dog. I saw her in a pasture, near a barn. There happened to be a farm right up the road from my friend's house, so that is where she went.
She sent me a message later to let me know that she had found her Daisy, near a barn, like I had seen her. The owners had been trying to figure out who she might belong to. They had just taken a picture of her and was about to get posters made to share around, in hopes of finding her owner.
I was so happy for my friend, because she got Daisy four years ago, after her previous dog, Honey, had passed. Honey lived for nearly 8 years, before passing due to health issues. They were so connected, and she has always felt that Daisy and Honey have many similarities. She even felt at times that Honey's spirit may have reincarnated through Daisy. Honey also looked just like Daisy, both golden retrievers. Read the rest of this entry »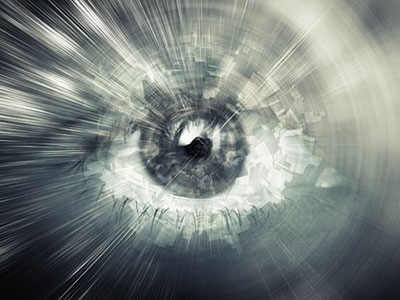 Remote viewing is the ability to see beyond what is accessible to the normal senses. The remote viewer can see beyond the present time and space. It is a form extra-sensory perception, also known as clairvoyance or astral projection. It can be used to gain access to information that is not accessible to the normal senses, and can even be used to predict the outcome of a future event.
For example, the remote viewer will be able to describe a place on the other side of the world, which they have never seen or visited; or describe an event that happened long ago, or will happen in the future.
In my opinion remote viewing can't be taught or trained. It's something that you're born with. Your remote viewing skills may be improved through training, but do you need the basic extra-sensory ability as a talent to begin with. Read the rest of this entry »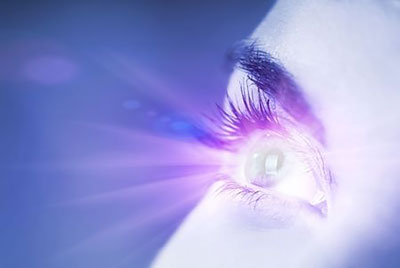 When I do psychic readings by phone, clients sometimes ask if they should give me their birth date. But I don't need to know their birthday to know anything about them, because I am able to uncover information using my psychic abilities.
Firstly, I often 'feel energy' moments before my client even calls. I begin to sense how they may be feeling seconds before the phone rings. I am clairsentient (empathic) and I feel negative or positive energy around people. I have an ability to sense if the person has toxic people around them, who are energetically draining them. I can feel what is hindering them. I would then share ways how they can get rid of any dis-ease, or toxic and energetically draining energy from their lives. Read the rest of this entry »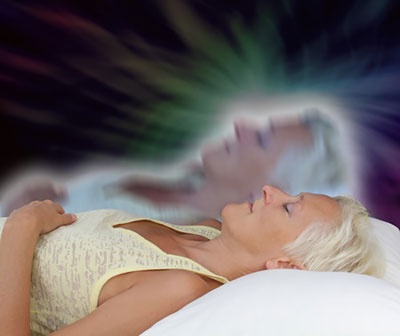 Out-of-body experience (OBE) is more generally known as astral travel or astral projection in esoteric circles. Many individuals find astral traveling helpful with their own personal development. They use this technique to visit places they would otherwise be unable to visit, or to meet up with loved ones on the other side. Astral travel is also a powerful way to meet up with your spirit guides, to visit future lives, and even for what is termed as "exploring the universe."
Now and again, my cynical husband will let me in on some of his more 'other worldly' experiences over the years. The most recent revelation was about how he used to leave his body at will. Over time, I have read of, and learned of various techniques to leave my body at will, but never dedicated enough time to master the art of astral traveling. Read the rest of this entry »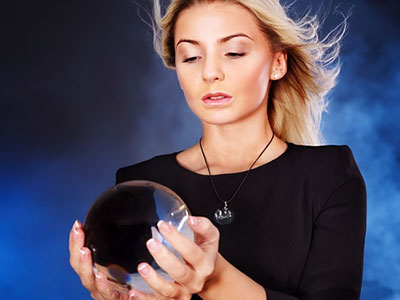 Scrying is the metaphysical practice of gazing into a reflective surface, such as a crystal ball or mirror, in order to perceive spiritual visions of the future, or for purposes of divination or fortune telling.
In most societies, since time began, people used different tools in attempts to scry for answers about the present and future. It seems to be human nature to want to know what is in store for us in the future. Often scrying was done in the confines of royalty or religion – reserved only for the privileged few deemed worthy to do it. Read the rest of this entry »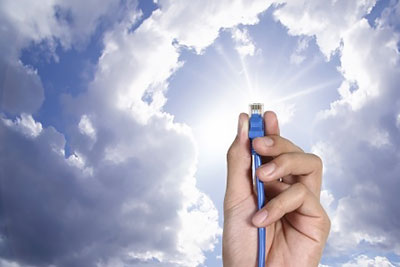 It isn't necessary for a psychic to do one-on-one readings for her clients by being with them in person. A psychic or mediumship reading can be just as well be done via phone or the Internet.
Some people are skeptical of the accuracy of long distance readings or they simply believe they must be able to see their reader face-to-face. But, there is absolutely no reason to be worried, since all readings are equally effective, no matter the distance or medium of communication.
Psychic energy has no boundaries. Just as there is no "up" or "down" in space, our spiritual energies exist on multiple planes in multiple dimensions all at once. If you've ever had a lucid dream, or the vivid memory of a prior lifetime, you've witnessed this first-hand. Read the rest of this entry »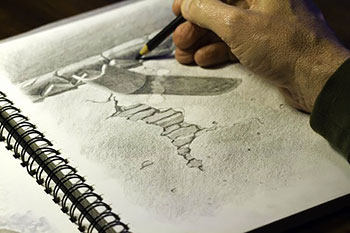 I have noticed that all of us are unconsciously psychic in our creativity. The dreams and collective nightmares of our society can come out in any way we wish. In fact, doodles are the raw expression of a good idea, and sometimes can show even more detail than you feel you ideated over. A deliberate drawing, a design can even be divinely inspired.
Some of the Remote Viewing exercises that were done by agencies and organizations encourage vagaries – the art produced doesn't have to be strong, or good, but how would you feel if you could 'see' another earth, or mankind in a few hundred years? What if your drawings, doodles and sculptures were a shadow, an imprint, a sign of a world or future to come? Would you draw more? Regard them, study them, they may images of your own futures. Yet, don't try too hard, as those images do not come true. Do an art study, and you will see what I mean. Read the rest of this entry »