Posts Tagged 'premonition'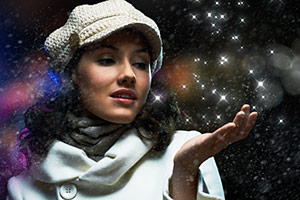 When I was very young I talked to people who were dead. I also knew things without being told, and I was interested in things that children, who grew up like I did, shouldn't be.  My mother's religion states that the patriarch of the home is also the spiritual leader of the home. To her that also meant that women do not have the right of divine prophecy.  My gifts and talents were not only not fostered, they were also frowned upon and I remember several instances when my mother or father would tell me I was being ridiculous and change the subject.
As a teen I began to study and practice Numerology, Astrology, Reflexology and Bio-feedback.  They were considered sciences by my family and therefore acceptable. These practices were therefore encouraged – apparently they made me a better, happier person. Read the rest of this entry »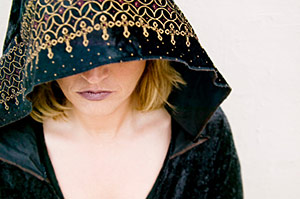 The High Priestess is the third card in the Major Arcana but is numbered as '2′. It's because The Fool is associated with and numbered as '0′. The empowerment and insight shown in The Magician needs its' other half, or female counterpart, the high priestess to realize its' full potential.
While The Magician works with his magical tools laid out in front of him, the High Priestess possesses the gift of inner magic, or intuition. This is one of the cards that are associated most strongly with intuition, destiny, and psychic ability. This card is associated with the Moon and also represents the strength, insight, and divine wisdom associated with the feminine energies. Read the rest of this entry »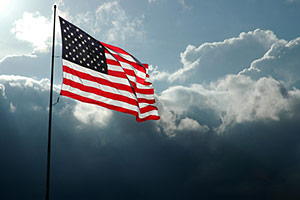 The recent events in Boston really is a horrible reality. After the September 11 attacks, I felt like we were more on our guard to be careful here in the USA. I felt protected by our armed forces.
The first year anniversary of 9/11 I will never forget. I was taking my evening walk, and all of a sudden I heard like a rumbling like thunder. I said, "Gee, it doesn't really look like rain coming," but the rumbling grew louder, and louder. And then I saw the V-formation of the US Air Force fighter jets. They were low in the sky, they passed over me. I became pretty emotional and started to cry. It was not a sad cry, I was just so taken by it all. It may sound corny, but at that moment I felt so proud to be an American, and to be living in the USA. Read the rest of this entry »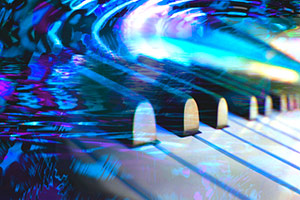 I've always loved music. Besides being soothing and an all round mood and energy shifter, it's been used to communicate with others since the dawn of time. I will frequently get a song in my head in two specific ways: some are from my mother; and those that are not from my mother. The 'mom songs' are Sunday school songs, the "not from mom' songs include everything else.
Popeye the Sailor sang a song, "I love to go swimming, with bowlegged women, and swim between their knees". One day I woke up to that song in my head and couldn't figure out who, why or what? I kept coming up blank. I knew that I knew the song from the past, but I couldn't remember exactly where I knew it from. Read the rest of this entry »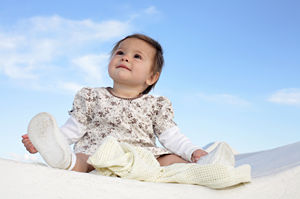 When I was very young I already had the ability to sense, feel and know things were going to happen before they did.
I had many paranormal experiences as a child. I felt I could speak to animals and I had dreams about future events that came true. I remember specific dreams of numbers that came in the lottery the next day. I was only five at the time, who knows about the lottery at that age?
How can you determine if your own child has psychic abilities? If a child shows signs of great knowledge beyond their years, if a child can sense what will happen before it does, or recognizes a place but has never been there, then you should pay careful attention.
If you have noticed your child speaking to imaginary friends or looking off into areas where there is nothing there are also signs of your child having a sixth sense, or psychic ability. Read the rest of this entry »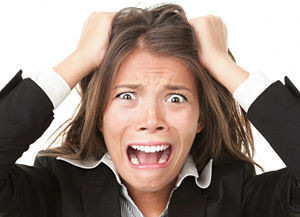 I have noticed that when a client calls me in an agitated state, their questions and fears will dominate the reading. In fact, I will actually pick up on the questions they are about to ask! This is not the same as 'a bad energy' but simply my picking up on their frantic, frustrated or anxious feelings during a psychic reading.
So please be aware of this when you call, and please calm and steady yourself for the reading.
I pick up on someone else's empathic imprint,  but to some extent it is based on our mutual connection. I need you to be calm and centered. If you are angry with your partner, I will not be able to pick up all of the gentler and more caring connection to your partner. It is my opinion that your partner's readability of thoughts can sometimes be subtly influenced (improved ) by our letting go of angry energy. Read the rest of this entry »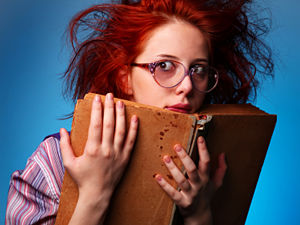 "I don't believe in ghosts, it's all nonsense!" These are the first words I heard when I walked into the room. I felt myself taking a deep breath, in preparation for the usual 'here-we-go-again' discussion.
I'm the first to say we all have our own belief systems, so whatever you find peace with, more power to you. Yet, I find myself, at times, in defense mode. There is never any real need for it and I have come to terms with the probability that I become defensive because of my own past experiences.
I usually listen, without interrupting their rant in regards to fraudulent psychics, false prophets, fake paranormal videos, and other nonsense to keep people in ignorance and fear. In the same sentence they will often add, "but there was this one time". This is when my ears perk up! Read the rest of this entry »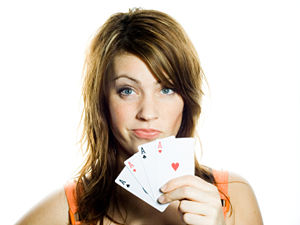 I am a psychic and I love gambling – enough that it's a good thing the nearest casino is 100 miles from home. Playing Blackjack, I can tell when the dealer is going to "bust". I don't play the averages and I can't count cards, I just know.
Poker is just as much fun, but I see the cards differently. In Blackjack I see the playing cards as high or low, in Poker I see the suit of the next card coming up.
There is an online quiz game involving music, in which you must guess who the artist is, or the name of the song. I know music and a lot of the time I know the song well. Other times I can tell who the artist is just by listening to the voice or the style of the artist. Read the rest of this entry »