premonition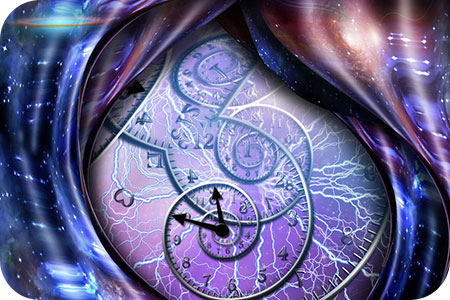 Timeframes, a term professional psychics use when predicting the timing of future events or outcomes, is arguably one of the more challenging aspects of psychic reading. Gauging when a specific thing will happen can be complicated at times.
In some readings, no time frame is apparent. When this is the case, if the client asks when, I simply tell them the truth. I don't know. Whenever I do get an impression regarding timing, I aim to convey it exactly as it comes to me. Some timing details come more clearly than others. These impressions may include, for example, the perception of actual dates, weather patterns, seasonal changes, personal events, and so on.
So, how does it work exactly? Each psychic has their own unique process or method. I can't speak for everyone, but I can tell you how it works for me. As mentioned above, sometimes I might see an image of winter time, for example, and thus know the event is likely to happen during that season. More often than not, I simply 'sense' or 'feel' a timeframe.
How is a timeframe felt? The way that time is felt. For example, let's say you have made a lunch date with a friend for this afternoon, and it's currently 10:30 in the morning. Now, imagine how you will feel it coming soon as the day progresses, and the the strong sense of anticipation that will be attached to this feeling. If you're like me, this anticipation experience is probably felt in your gut.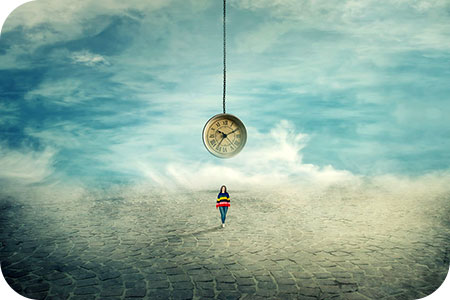 During a psychic reading it is perfectly natural for the question to arise, "When will this happen?" Our minds are trained or geared toward planning, strategizing, and looking for patterns. Asking 'when' supports our goals to ensure progress in the hopes of achievement.
Our penchant for wanting to know, or at least estimate, when something will occur stems back to ancient times, when our ancestors relied upon the movement of the planets and changing seasons for planting seeds, harvesting crops, and so on. It was vital to plan when things will be most likely happen.
In our everyday human life there are schedules we adhere to and time is dictated by clocks and time zones. However, in the realm of Spirit, the truth is, there is no such thing as time. What if all clocks were obliterated and we had no more calendars saying which day of the week it was? Some metaphysicians believe that people made up what we refer to as time and dates as a means to measure progress and spiritual growth of our species.
True psychics are able to see into the future of probable outcomes for their clients, to help them make choices that will support a specific outcome. These predictions come from the world of Spirit, as well as everyday life on Earth.
Remember, in the world of Spirit there is no such thing as time. When a psychic is shown a particular event during a reading, a number of factors can change or determine the timing of when something will occur.