Posts Tagged 'premonition'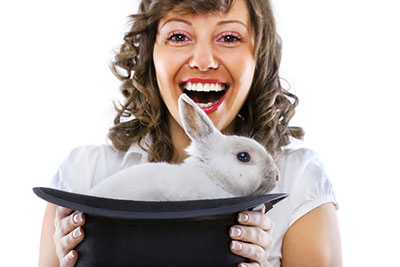 Every psychic has told a client something that has made the client doubt the psychic's ability, and perhaps even sanity. I remember predicting that a high school friend was going to lose something valuable to him, and shortly after he would get into a car accident. I told him I knew he wasn't using a seat belt and the loss of the something valuable would be the universe's warning to start doing so. He looked at me like I was crazy.
A few months later he told me he lost his wallet, and he remembered what I said and it scared him enough to start using his seat belt. A few days later he and friend went over a cliff in his car. The police officer told him that he would have died, had he not been wearing his seat belt. Read the rest of this entry »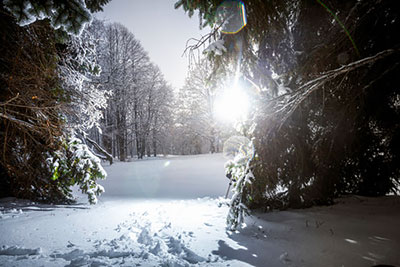 Have you ever felt a sense of déjà vu, with a person, place or object, or even an incident, yet you have never met this person, never traveled to this place, never had this experience? Have you ever had a craving to learn something, and found that learning it was very easy, or have you met a person you felt you know already? If the answer is yes, it may be because of a forgotten premonition that came to you in your dreams, or perhaps because of a past life.
Reincarnation is something I firmly believe in, and the idea that we come into each life with a unique skill set, learned life lessons, our unique personality, and a preset of the lessons our soul needs to learn. This we will take into our next incarnation. Read the rest of this entry »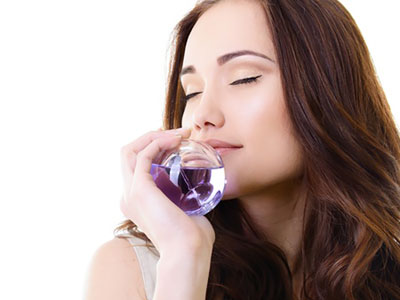 Did you know that essential oils also have an effect on your intuition and psychic abilities? Yes, essential oils has many uses beyond traditional aromatherapy. Over the past several years, I have used these natural oil extractions, mixed with water, to spritz my healing room, my reading space and various other rooms of the house. I find that it enhances clarity, increases wisdom and opens up a greater understanding to your Higher Self, and the spiritual truths that exist within each person.
I have created various combinations based on what benefits I am seeking at the time. Using jojoba oil, coconut oil, hemp oil or simply water as the base, and adding the oils of my choice, I have created everything from body lotion and after sun moisturizer, to bath salts, balms, bug repellant, massage oil and room spray. I also use an infuser, but I find the scents through an infuser are not very long-lasting. Read the rest of this entry »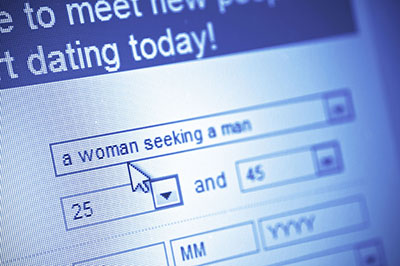 The recent gruesome death of Ingrid Lyne in Seattle has attracted much attention from single women and generated renewed awareness of the potential risks of online dating. However, I still think online dating is one of the best ways to meet someone special, especially for those people whose circumstances do not allow them to interact with other single people on a daily basis.
According to the Pew Research Center around 5% of Americans who are in a marriage or committed relationship say they met their significant other online. A study by the National Academy of Sciences found that more than one third of marriages in the USA begin with online dating, and those couples seem to be slightly happier than couples who meet through other means. Match.com reports that only 9% of women and 2% of men say they have found a relationship at a club or bar. The universe is clearly using the Internet to bring people together! Read the rest of this entry »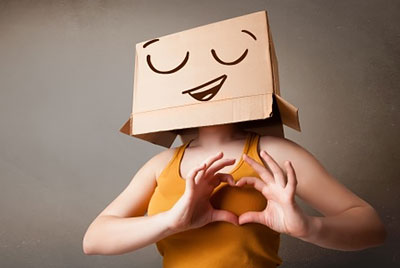 Living among the muggles* I have spent decades hiding my secret life as a spiritual being. I remember as a child being terrified thinking my mother (a therapist) might put me in a funny farm. I even made my big brother promise he would not let that happen! Poor guy. He was worried for me too…
I was always so strange. I was a full-blown flower child, a starseed who thought the world existed for us to share, and that we are meant to support each other. And for decades I was able to live in and create that around me. I look back now and wonder how I managed not to get robbed, raped, or killed? I wandered through most of my life trusting absolutely everyone. Read the rest of this entry »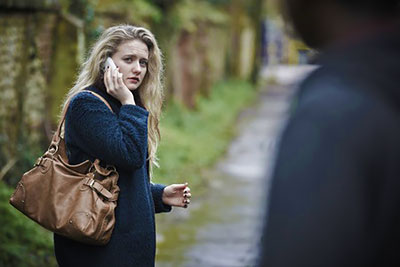 When I was younger, and living in a big city, I made a choice to ignore my intuition, my gut, my sixth sense. I paid no attention to that knowing 'feeling' you get, but are unable to prove or justify.
At the time, I was attending school within walking distance from where I lived. I took the same route every day. It was a no-brainer, really, the school was a straight shoot down a main thoroughfare. But one day, I decided that I wanted to change my routine and take another street that is parallel to my normal route. Although, I had a really bad feeling about it – one that I ultimately ignored, because my logical brain (or just my brain) couldn't square with my instincts.
There was no good reason why I shouldn't have taken this 'alternate' route. There was no real difference between the two routes, really. So, I ignored my intuition and took the alternate route. Meanwhile, the ominous feeling in my gut was gnawing away at me. Read the rest of this entry »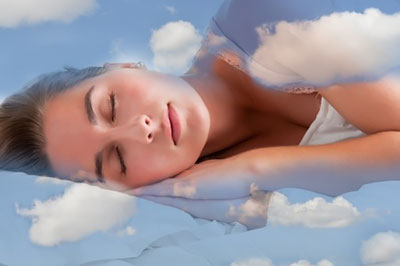 I awoke this morning remembering a dream that felt so real. Dreams are so mysterious. Like the deep sea, there is much uncharted territory in the dream realm. My dreams are special to me and I try to listen to their messages.
I'm not alone in my fascination with the dream state – nearly every culture throughout history has valued the wisdom and spiritual depth contained in dreams. Native Americans saw dreams as another form of reality and a doorway to spiritual awareness. They valued the messages dreams conveyed and saw them as guides for the living. Many cultures have tried to interpret the important messages dreams communicate about our lives and some cultures traditionally perform sacred rituals to elicit dreams. Read the rest of this entry »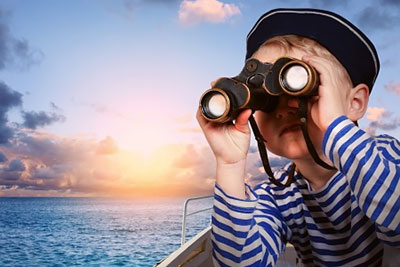 Many people believe that we come onto the planet at a particular time and arrive at a particular place of our own choosing.  There are diverse theories as to the accuracy of this idea, but let us pretend for a minute that it is a spiritual truth. Would it not then follow that we also choose when we will leave this earthly plane and where we will leave it from?
If this is the case, would we not also know when we are preparing to leave? Do we know before our own moment arrives? We may have a loved one be away on a trip when a fatal accident occurs. That would certainly prevent us from having the opportunity of saying our final goodbye. Others might have a long lingering illness before finally succumbing, but at least those remaining behind could endeavor to prepare for the grieving process that inevitably will ensue. Read the rest of this entry »