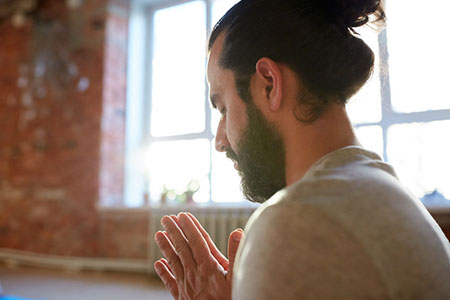 There are many blind choices we make when we are too young or inexperienced to make the best decisions for ourselves. We are born into a family, or raised in a culture, for example, with its unique traditions and beliefs, or lack thereof, and we are usually quite susceptible in our youth to these influences.
In the process of becoming an adult, the questioning of such beliefs and traditions leads us towards who we will become, to discovering what truly resonates with us, and what does not. But this is something we may have taken lightly in our youth, and therefore needs to be looked over several times in our life to find out with real sincerity what is truly calling us.
It is possible that being born in a traditional Christian home, for example, we felt constrained and limited, even small and powerless, ultimately causing us to reject all dogmatic religion. For someone else, brought up maybe in an atheist home, the search for God or faith may bring a profound sense of empowerment and life purpose that nurtures their life. It all depends on us as individuals, and how we process our own reality.
Carlos Castaneda writes in The Teachings of Don Juan: A Yaqui Way of Knowledge, "Before you embark on any path ask the question: does this path have a heart? If the answer is no, you will know it, and then you must choose another path. The trouble is nobody asks the question; and when a man finally realizes that he has taken a path without a heart, the path is ready to kill him."