Posts Tagged 'claircognizance'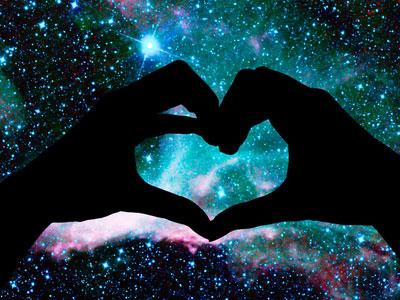 Being an empath definitely has its pros and cons. I use my empathic ability every day in every psychic reading I do. I connect with a person sensing their emotional state. Sometimes it's happiness, sometimes it's sadness, sometimes it's love, and sometimes anger.
When I was younger it was hard not to carry my psychic work over into my own life. I would talk to a client who was broken hearted over losing a loved one through death, or a bad breakup, and after the reading those feelings would stay with me. It took some years to get to the point where I could shut those feelings off.
Sadness is the hardest for me to deal with. When I am reading for someone who is hurting emotionally, it touches my heart. I actually experience the same feelings of sadness they are feeling. It can be devastating for me, because those feelings are amplified for me, but with many years experience I have learned how to deal with them. Read the rest of this entry »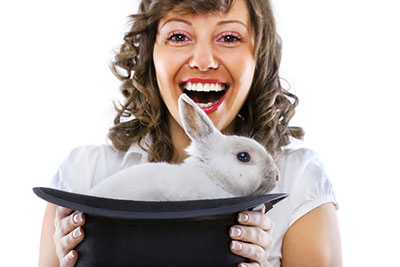 Every psychic has told a client something that has made the client doubt the psychic's ability, and perhaps even sanity. I remember predicting that a high school friend was going to lose something valuable to him, and shortly after he would get into a car accident. I told him I knew he wasn't using a seat belt and the loss of the something valuable would be the universe's warning to start doing so. He looked at me like I was crazy.
A few months later he told me he lost his wallet, and he remembered what I said and it scared him enough to start using his seat belt. A few days later he and friend went over a cliff in his car. The police officer told him that he would have died, had he not been wearing his seat belt. Read the rest of this entry »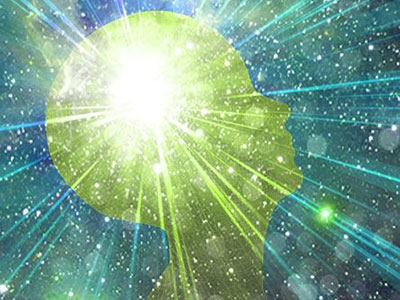 Meditation is vital in developing your psychic abilities, as it develops your ability to switch your brainwave states while remaining fully conscious. Frequent meditation specifically helps you achieve and sustain an alpha brainwave state where psychic information comes easier than in the normal waking state of beta.
The theta brainwave state is where most of us fall asleep, but some experienced meditators can achieve this state and still remain aware. This is the state that a lot of mediums are in when they communicate with the dead. I saw an episode of The Dr. Oz Show where he had Teresa Caputo, the "Long Island Medium" hooked up to a machine that measured brain waves (messing up her hair in the name of science) as she read for the audience. She was in a theta brain wave state while she got the messages.
I don't bill myself as a medium, but I have had some remarkably clear messages from spirit as I was beginning to fall asleep, in that in-between sleep and awake state. Lately, I have been working on extending that state of mind as I wake up, to stay in that theta state as long as I can and see what information I can receive. Read the rest of this entry »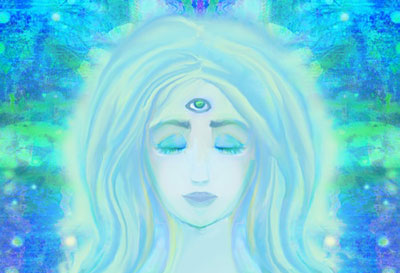 When fictional characters, like Luke Skywalker in Star Wars,  train to use their abilities, one of the first things their mentors, such as Yoda, tell them is that they must learn control. This is just as important to us as we use our own metaphysical abilities in the real world.
The first and foremost reason for this is that we have to use any psychic ability given to us for our own good, and that of others. If we use these abilities without mindful intent behind them, or with hostile intent, they can be very counter-productive.
So, how is control learned? An easy way to start is by ridding ourselves of negative influences and objects. As the ancient system of Feng Shui dictates, our environments reflect our internal states. First we must ground ourselves, by connecting our energies with those of the physical and spiritual realms. Read the rest of this entry »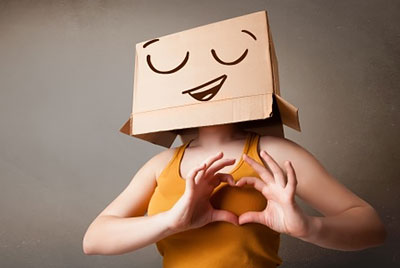 Living among the muggles* I have spent decades hiding my secret life as a spiritual being. I remember as a child being terrified thinking my mother (a therapist) might put me in a funny farm. I even made my big brother promise he would not let that happen! Poor guy. He was worried for me too…
I was always so strange. I was a full-blown flower child, a starseed who thought the world existed for us to share, and that we are meant to support each other. And for decades I was able to live in and create that around me. I look back now and wonder how I managed not to get robbed, raped, or killed? I wandered through most of my life trusting absolutely everyone. Read the rest of this entry »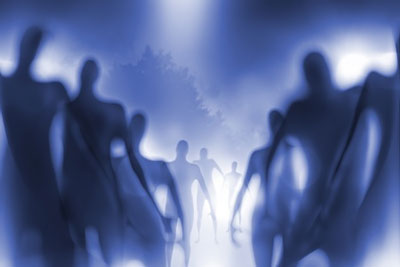 Earlier this week, I called upon my spirit helpers to assist me in finding some direction. I needed some help with something which, although not yet urgent, has been niggling at me. I needed to find some information which I would require soon.  Although there is information on the subject available online, I hadn't been able to come up with anything useful to date, even after doing several searches.
So, two night ago, I asked my guides to point me in the right direction and sure enough, today, I did a random search, typing in keywords which literally 'popped up' from nowhere. These search terms brought up some useful information and contacts. I believe spirit delivered, and quickly!
When I invoke spirit's help, I usually call upon my angels and guides individually, but this time, prior to going to sleep, I envisioned I was liaising with the same council of wise beings I recall being summoned to during a life threatening illness many years ago. At that point in my life there was a decision to be made in the presence of these wise souls, as to whether or not I was going to come back to this earth plane. I was on life support at the time. I guess the choice must have had something to do with completing a life contract in this world? Read the rest of this entry »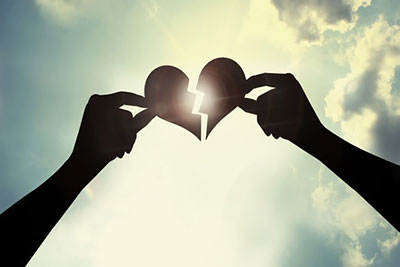 It is a myth that everyone is supposed to meet a 'soulmate' in this lifetime. Don't get me wrong, soulmate connections do exist, but this phenomenon is quite rare. It is a singular spiritual anomaly that is certainly not predestined for most of us.
In a world where intimate relationships have become extremely challenging to navigate, the search for the ever-elusive soulmate has become a contemporary obsession. We have co-created a modern society where detachment, loneliness and disconnection reigns supreme, despite our easy access to social media and communication technology. Against this background, the manic hunt for the 'love of our life' has become one of our generation's most profoundly tragic acts of free will.
In my view, the most disturbing aspect of this 'wild goose chase' is the fact that it is so often encouraged, or even set into motion, by well-meaning psychic readers and relationship coaches! Too many times, throughout my career, I have had to help pick up the pieces of a broken heart, or a destroyed life, after someone created false expectations for my client with the sweeping statement, "Yes dear, he definitely is your soulmate!" Read the rest of this entry »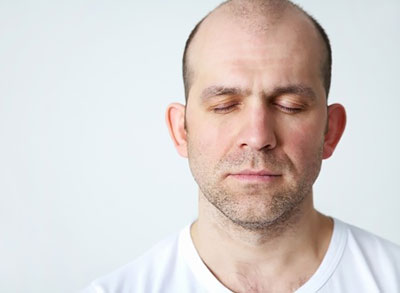 I remember very distinctly how in health class my fifth grade teacher was teaching us about our senses. She mentioned seeing, hearing, feeling, taste and smell. Our five human senses. And then she said, "We used to have six senses, but we don't have that anymore." And that was the end of it.
We don't have that anymore? How could I even explore it? Who else would teach me about my sixth sense? Did I have less sense? Was I not running on all six cylinders? How could this have happened? Shouldn't they be teaching about all the senses of the mind and body? I would have felt suppressed had I only known, what I didn't. Thank the Holy Spirit that eventually it came around for me to understand that the sixth sense is something that we use every day. Read the rest of this entry »