Healing A Broken Heart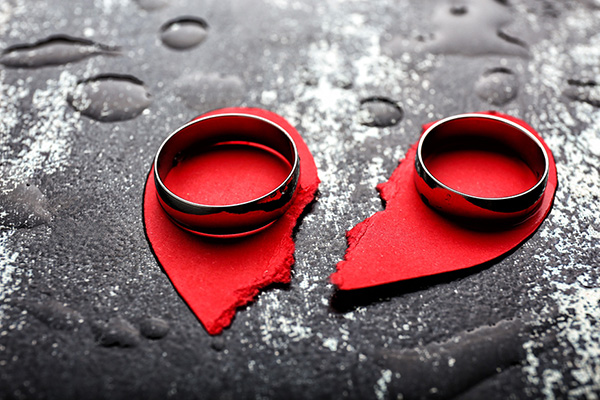 One of the hardest things that we will ever have to do is recover from a broken heart after a relationship break-up. We don't want to be without the person we love; it hurts to say their name, or to think about them. And sometimes it is hard to even breathe.
When a relationship fails we need to grieve and heal. This is a time to be around people who care about us. The worst thing that we can do is to harden our hearts and build a wall that no one can touch. All that this will do is stop us from growing and learning more about ourselves – to know who we are and learning how to love ourselves again.
We are not to give up on future relationships, because that will not serve us in the long run. We need to be able to feel again, but it takes time. Everyone has to go through their own grieving process because no one really knows just how much you are really hurting. With time you will get there.
So many times we think that the love that we have found is real and everlasting, but true love does not lie, or cheat, or make you feel unwanted. True love makes us feel secure, not insecure.
Sure, we have to work at a good relationship, but when it becomes too much of a tug-and-pull, we have to listen to our gut feelings. Trust your inner guidance and hear what spirit is trying to tell you.
I do not think anything hurts more than being disappointed by the person that you thought would never hurt you. When you are ready to start again, make the decision that you are going to move on, that its time.
I have lost and loved and won and cried myself to the person I am today ~ Charlotte Eriksson
Healing your broken heartwon't happen right away. It takes time and patience. But say to yourself, "It doesn't matter how hard it is, and although I may be disappointed, I am not going to allow this to get the best of me. There is someone special out there waiting for me who will not lie to me, disappoint me, or cheat on me. Someone will love me unconditionally for who I am and the way I make them feel, and make me feel that I am the most important person in their life."
Consider that everything happens for a reason. Don't second guess your actions and go with the universal flow. Spirit has your back. Sometimes we think we know what is best for us, but the Universe does know better.
Recovering from a heartbreak is never easy and it is a very emotional time, but you will get there one day at a time. There are things that you can do to help get you through this, for instance practice meditation, deep breathing, stay within your positive energy and releasing what you cannot control. In fact, the best time to take your daily spiritual practice to the next level is when you are grieving.
Never let the light inside of you disappear, because life can and will feel good again with the right person. Always remember that true love starts within yourself first, as does respect. Never settle for what you could have – you deserve what you should have.

About The Author: Andrea Grace

A Psychic, Medium and Paranormal Investigator living in New Jersey, Andrea has been a top featured internet psychic for many years. She was born with psychic gifts that made her unique in her family. At 17, she was in a horrific car accident and recalls traveling to the other side, describing the beauty beyond explanation. She received last rights, but returned with gifts that were enhanced considerably--a blessing she treasures to this day. It was her calling to stick around to help people, and this is exactly what she's been doing ever since! Her ability to help clients recall their past lives has helped many to understand where they're headed in the future. With the help of her Spirit Guides and Angels, she gives clarity on any issue, always respecting her clients, while telling it like it is. If you'd like an accurate reading with a caring, kind, and accurate Psychic and Medium, you can find Andrea at PsychicAccess.com.