Archive for the 'Dreams' Category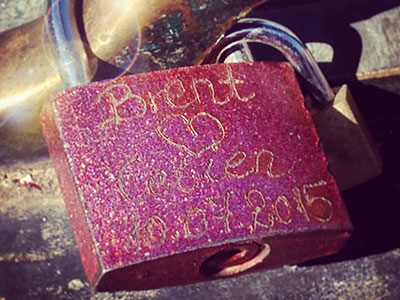 Seeing the world through glittering eyes is no longer a walk in the park for the spiritual optimist. There is such a lack of awe these days; so little wonder.
Our society has successfully stripped itself of most of its metaphysical marvels. Yet, magic prevails everywhere for those who still seek to find it. Despite our cynical age of scientific skepticism, techno-futurism and neo-draconian politics, the mystical and miraculous continues to endure in the hearts and minds of those who choose to believe.
I have seen evidence of this everyday magic in my work with many people all over the world, as well as upon many of my travels. I have known it in the devoted spiritual practices and manifesting projects of my clients. I have observed it in the heroic metaphysical endeavors and healing miracles of my colleagues. And I have even witnessed it at almost every birthday party I have ever attended. Yes, most of us have at some point in our lives whispered a silent wish over the candles on a cake! Read the rest of this entry »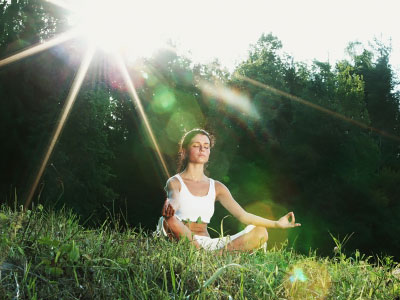 I recently found myself experiencing the most intense, hectic dreams and unusual symptoms. I became very concerned about what was going on. Physically, I was feeling awful, although I had no underlying health condition. I was experiencing  headaches, and literally felt as if I had been beaten up. Any kind of concentration eluded me, but I did manage to do a reading for myself.
I don't generally read for myself, for fear of reading too much into a situation. However, this reading revealed to me that I had been under psychic attack for several days!
It didn't really matter to me from where such an attack might be coming from. It was also not important to me that such negativity ultimately will return to the sender with a vengeance. I just wanted to clear it. My only concern was to immediately restore powerful psychic protection around me, and to be sure that I never again forget to maintain regular psychic protection for myself. Read the rest of this entry »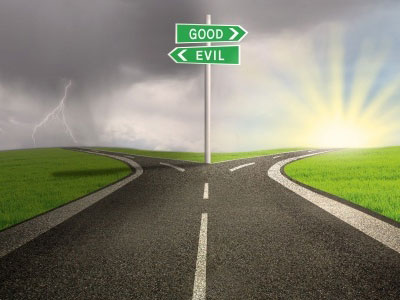 I wanted to set an intention for my evening meditation. I wanted to connect with my higher consciousness, and maybe even connect with my grandfather. I wanted to ask questions about death and what happens to our souls and consciousness. What do we perceive after we die?
After my meditation I took down some notes on things I wanted to share that I felt was important information. Before going to sleep I also set the intention to visit with my spirit guides to retrieve and receive any other information that could help shed some light on our life after death.
This is what I came up with. Read the rest of this entry »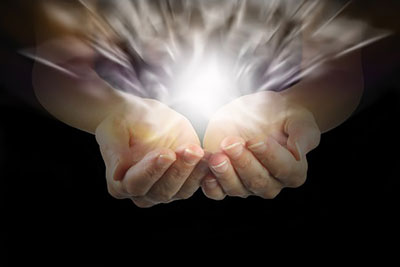 A friend named Laura lost her husband to terminal illness just a few weeks ago. I have known this friend for over three decades, and our friendship has been one of touching base every now and again, mainly on birthdays and anniversaries. She did let me know, however when Bill had passed.
The last time I saw Bill was about 15 years ago, when he came to me for divination – throwing the bones. Our connection wasn't such a strong one that I would expect him to be present in my dreams within just four days of his passing. But he was there, in three of my dreams, one after the other. I gave those dreams very little attention, so the memory of them was vague by the following day.
My friend Laura has always been somewhat skeptical, even afraid of 'the other side.' When I had the fourth dream, still, within only a few days of Bill's passing, I noted every detail and told her what had happened, and asked how she would feel if I shared what I felt was a message for her. Read the rest of this entry »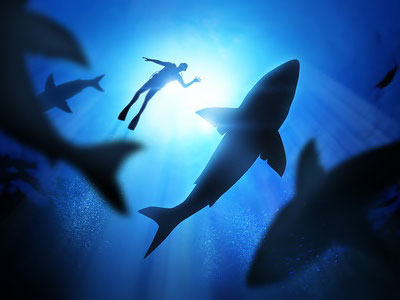 Last year, I woke from a dream that had me worried about a close friend for months before he went on vacation. I vividly 'saw' him sliding off a dock and into the mouth of a giant shark, which savored every bit of him, before he disappeared. Alarmed, I awoke and sat up, shaken by the gruesome vision.
Knowing my friend well, I knew that if I told him about my dream he would just gently look at me with concern, as if I was crazy, and then change the subject. He would give me the same expression he gave me when I explained to him that fairies were real, but are not visible to everyone. I knew that if I pressed the subject, he might even make fun of me to all our other friends. Yet, I knew I had a responsibility to warn him of impending danger, but how? Read the rest of this entry »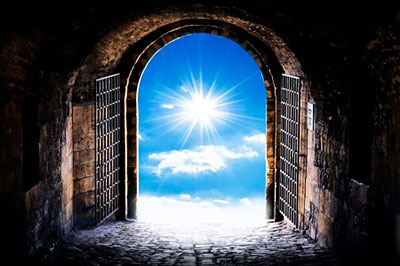 Dreams represent messages from the unconscious to reveal our innermost psyche — that which is not known or acknowledged by our conscious self. Dreams are windows to the unconscious, the intuitive part of ourselves. Carl Jung calls this "the shadow."
According to Jung, the shadow represents non-thought the conscious thought process does not wish to acknowledge. For example, many people have dreams that foretell of events, but consciously it may be too painful or threatening for them to consciously consider. The shadow-self thus protects us, until the message becomes too powerful and breaks through in a dream. Read the rest of this entry »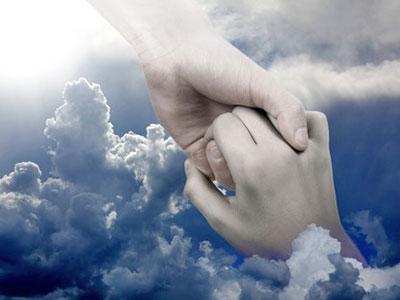 Sitting on my bed, looking outside at the newly fallen snow, I am reminded of the message my grandfather gave me last year, around the same time.
I remember I hadn't had a visitation from him in some time and was wanting to connect. In order to receive a visitation from my grandpa, or anyone I wish to connect with from the other side, is usually pretty simple. I simply say a prayer and ask, "If it can be please let it happen!" I put out the invitation and let it go.
With his last visitation I am almost asleep. As usual, grandpa stepped in on the left side, happier than the happiest person I had ever met. It is what he always projects out – pure happiness and light, shining his huge smile over me. He was a pretty large man in life and his entire being reminds me of pure sunshine, with a huge smile. Telepathically he is always telling me he loves me. It is the greatest feeling ever, pure joy and bliss. Exactly what I imagine Heaven to feel like. Read the rest of this entry »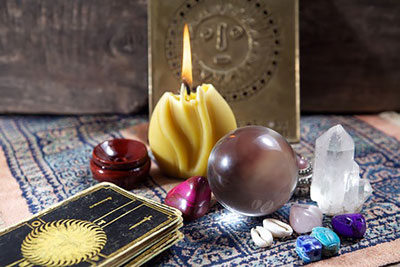 If you are wanting to develop your psychic abilities, making time to practice, and developing your own set of psychic symbols, are key to seeing results. At some point, if you're consistent, you will start seeing evidence that you are opening up psychically. One of the first things that showed up for me was that I started to have vivid dreams at night that seemed to come true.
I have always kept a dream journal and have always been interested in my dreams. I read a lot of books on dream interpretation and analysis and have always thought that my dreams were trying to tell me something. But when my dreams started playing out in real life, I was quite amazed. And this may be the first area where you can get very clear, concise messages from your intuition – from your dreams. Read the rest of this entry »