Dreams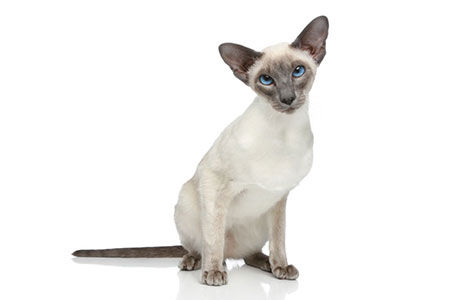 I often say, if there is a cat in your house, you are never alone. And this reassuring notion not only applies to cats that are in this life, but also those who have passed on to the next. Just recently, I have received another wonderful visitation from a dear furry friend of mine who passed 25 years ago!
Frankie, a beautiful Blue Point Siamese, was my fur friend and my only 'sister.' Growing up she was always there. I picked her out of a litter when I was only two years old. Frankie lived a long, happy life, and in her final days her meowing sounded to me like she was saying, "Maryella." So, that is what I named my next kitty: Maryella.
So, Frankie came to me the other night and told me that she is friends with the four cats that I own now, and that she is still around after all these years. She even showed me where she hangs out these days. It is a colorful place with a bridge. I will leave it at that.
Frankie told me that she has been my spirit animal for a very long time. I was not surprised, as I have seen her from time to time over the years. She always seems to show up during times when life seems to not be going so well for me. I have certainly felt her warmth and her compassionate, loving energy around me when times are tough.
I have also dreamt of her many times, but the other night was not a visitation dream. It was a full-on apparition. I was looking out the large picture window in my living room, and there she was… walking casually across the deck outside. Then she stopped, sat down, and looked directly at me. She stared right at me.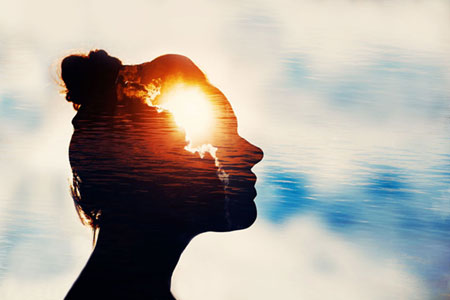 We all have soul gifts and metaphysical abilities. These gifts are meant to be used to help us fulfill our destiny, and support us along our spiritual path in this life. However, many any of us have soul gifts that are yet to be discovered.
We tend to be consumed with the hustle and bustle of life, and the latest gadgets, smart phones and social media trends. Meanwhile, we are not only unaware of the needs of those around us, we also remain unaware of our own unique, innate soul gifts and abilities. Many are sadly unaware of their reason for being.
For example, some have the gift of being a 'master builder' or 'divine creator.' They have an amazing ability to contribute to creating a fantastic new world with their imaginative powers, but they sometimes create their own imagined world so fantastic they would rather spend time there. They tend to withdraw from the reality of the materialistic world as we know it, and the people therein, when they are not using this gift.
Some people with soul gifts that are yet to be realized, may suffer from insomnia or nightmares. These unpleasant dreams come as warnings or revelations. They occur when one is not using the gifts you were given, or are not living or doing what you came to do in this life.
Some people may have unexpected or brief experiences with time travel or time slips, or even time loops. This could be the soul's way of pointing you in a certain direction, or a time or place that the soul wants or needs to revisit. This may manifest through unexpected or unplanned astral projections, or possibly the physical body raising its vibration just briefly to make such anomalies possible. It may have one asking yourself, "Was that just a dream?"