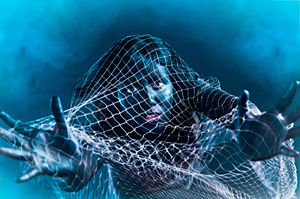 Have you been asking for the same thing from your guides for years? Has True Love been on your "Universe To-Do List" for as long as you can remember? Are you still struggling with your finances?
You work with your Angels. You've consulted psychics – who all tell you it's coming. And you've read about The Law of Attraction. So, what gives? Why isn't your Heart's Desire here yet?
I hear this question time and again from clients and I have even experienced it in my own life. So, if this is happening to you, you are not alone. And no your intuition is not broken and your guides are not ignoring you! There are many factors involved in manifestation and the Angels wanted to share a few words of wisdom with those of you feeling frustrated with the lack of results in your life. Read the rest of this entry »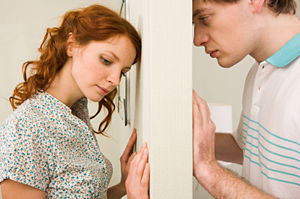 I just finished reading an amazing book called Cloud Atlas by David Mitchell. It has also recently been made into a movie starring Tom Hanks and Halle Berry. Through the many twisting themes and plot devices utilized in this book one stood out most clearly to me, and it got me thinking about the concept of reincarnation and incompletion, and completion of our life energy.
The road of life is long and ever changing. Whatever you feel you are in right now, will change. It may not change overnight or within a month, but it will eventually change. The more we can get into this energy as opposed to being in the energy of resisting what is happening to us, the more completely our circumstances will transform for the better, with little to no effort on our part.
Rarely do we know how the outcome of circumstances will and should play out for the highest good. We must admit to ourselves that we have a biased way of wanting everything to work out, and that at times, this may not be in the best interest for all parties involved, or even ourselves, on a soul level. Read the rest of this entry »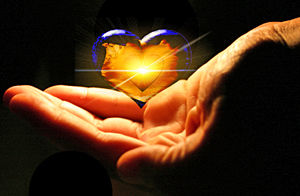 Clairsentience is the gift of receiving Divine guidance and spiritual information through your feelings – physical and emotional. You know you are clairsentient if you often find yourself saying, "I feel…" For example, "I feel like it would be a good idea" or "I just don't get a good feeling about that place or person."
You may also experience clairsentience as 'tingles' on your skin or the back of your neck when your Angels are near and sending you messages. You may also pick up on others feelings and emotions, this is an aspect of clairsentience known as being an empath.
No matter how your unique clairsentience works, it is highly important that you practice good self-care – physically, emotionally and psychically. Intuitives with this gift are especially vulnerable and can easily get sucked into drama, addiction and co-dependency – all of which manipulate your psychic gifts and distract you from your true Path. Read the rest of this entry »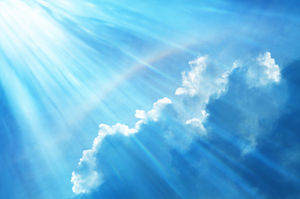 Returning to the demands of modern life after the holiday season can be an especially stressful time for many, and in the hustle and bustle it is easy to forget your connection to Source. Below is a quick fix that will keep your connection strong and keep you grounded and refreshed as your venture into the new year.
In the etheric realms there exists healing temples available for your use. You can go with the intent of learning something new, or for healing your physical body or other problems that may perplex you, or simply for some rest and rejuvenation.
Whatever your intent, you can rest assured that your guides and the attendants at the healing temples will take good care of you and work on the presenting symptoms or issues in ways that align with your highest good. Read the rest of this entry »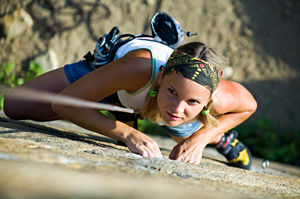 Making positive changes in your life can often feel like an insurmountable task. At times it can be so daunting that it might seem easier to just have things stay the same – no matter how uncomfortable they are.
This is especially true when we have been working on the same area for years and not seeing the results we desire.  This could be true for you, whether the issue you struggle with is weight loss, improving your financial situation, healing an illness or transforming a damaged relationship.
For me the challenge was a particularly frustrating relationship. I felt that no matter what I did, no matter how I shifted and grew, I always got sucked back in to the drama and negativity. I continually called on my angels and spirit guides to help me improve the relationship, to heal our issues, release our karma, and so forth. I asked for anything and everything I could think of to achieve that sense of relief and peace I so desired in my life. Read the rest of this entry »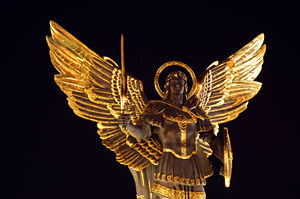 Many believers call upon Archangel Michael for added guidance and protection, myself included. He is a wonderful protector, emanating a safe and soothing energy and presence.
Recently, however, he has shown me a technique that will improve the efficacy of the work you do with him, which I am very excited to share with you. I have taught it to several of my clients in need of emotional support and inner strength, and it has worked wonders! They have reported feeling lighter, stronger and more clear – even around issues that had felt blocked and stagnant for years.
The technique is really just a simple shift in perspective and in our asking. Often times when we are not seeing what we desire in our lives, after much asking, it can help to simply ask our guides how to see the issue differently and to ask in a better way. This is the case when you use this technique to work with Archangel Michael. Read the rest of this entry »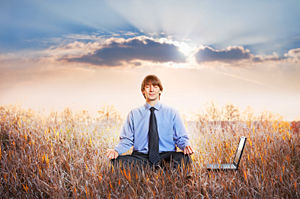 Do you tend to feel anxious, nervous and impatient during the holiday season? Are family functions and the mall enough to drive you mad? Do you find yourself leaving events early, or worse, not going at all because of they just feel overwhelming?
If this sounds at all familiar to you, chances are you are picking up on the energy of the season and may benefit from some additional psychic protection at this time.
The holidays are a stressful time of year for anyone, but for sensitive people it can be even worse. Emotions run rampant and there is a heightened sense of worry and fear around money and ideas of lack. For the sensitive person this is just a recipe for confusion, as you pick up on the energy and emotions of others and become overwhelmed, unable to distinguish what is yours, and what isn't. Read the rest of this entry »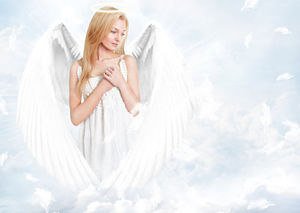 Just like any muscle or skill, our intuition requires regular exercise and practice in order to improve its strength and clarity. The following is one of my favorite ways to enhance angelic communication.
To get the best results from this exercise, begin by setting time aside throughout the week to practice tuning in to your Angelic Guides. It can be as easy or as elaborate as you'd like.
For example, you could decide to practice tuning in for only a few breaths in the shower, or you could set aside 30 minutes in the evening and create your own ritual with candles and meditation music. You could also do something in between, allow your creativity and schedule to dictate the level of your commitment. Read the rest of this entry »