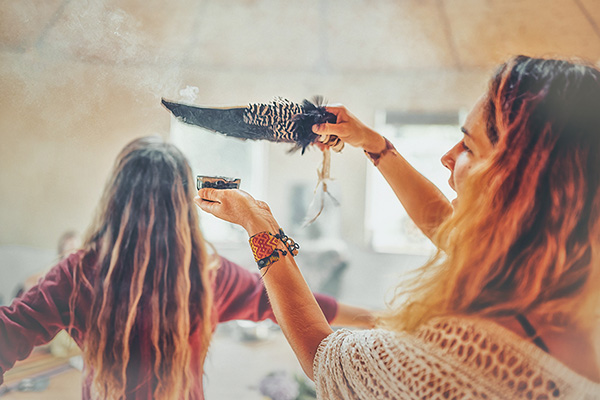 A neighbor once asked me to smudge her home and bless it, because she felt there was a lot of negative energy there. She could just 'feel it.' People lived below her that she could hear arguing until late hours in the night, using foul language. They would chain smoke too, to the extent that it would rise up through the floorboards. It made her feel sick and caused her to have migraine headaches. Apart from that there were also some old 'cobwebs' of trapped negative energy that she wanted me to some and clean out.
She had been dealing with the ups and downs of depression for as long I've known her. She is one of the sweetest people you could ever hope to meet, let alone have as a neighbor. She is very kind and always there if you need her. She would be very social at times, inviting friends from church over and entertaining friends regularly, for several weeks, and then she would suddenly feel overwhelmed by the chaos and drama of the people around her, feel drained and depressed, and withdraw from everyone. Then you would not see her for weeks, sometimes months.
I told her I felt that she needed to protect herself energetically and shared with her ways that she can do this. I explained to her that sometimes, when we engage with people, we can pick up some of their negative energies. Even if they are seemingly good people, who go to church and so on, it doesn't necessarily mean that these people are free from negative energies, or worse, unwanted spirit attachments.