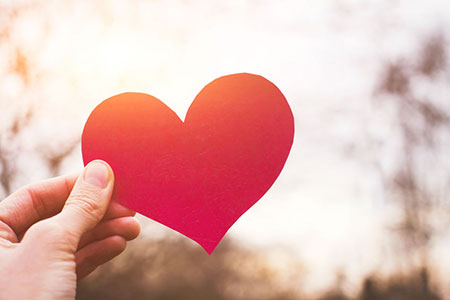 Over the many years of doing readings, I have found that the number one inquiry people have is about love. This has given me the unique privilege to see love from spirit's perspective. In the process I have found certain common themes related to love, as well as insights into how to experience more love in our lives. So, here are three spiritual laws that can increase your capacity to experience love.
Karma And Love
Karma is a principle found in nearly every spiritual tradition. It is expressed in many ways. You may have heard the phrase, "You reap what you sow," for example, which can also be summed up as reciprocity. Simply put, whatever you give out comes back to you multiplied.
When discussing karma, it is important to understand that it is not punitive. Karma is not meant to be a punishment, but instead an education mechanism for the soul. Whatever we give out comes back multiplied. The multiplication aspect of karma is simply to teach us the behaviors that do work, and the behaviors that do not work in life.
It is also best, when discussing karma, to focus on the present moment rather than the long ago past. You cannot change the choices you made three lifetimes ago, and you also cannot change your behaviors ten years ago. But you can change your behaviors today, in this moment. This is where karma is a powerful tool.