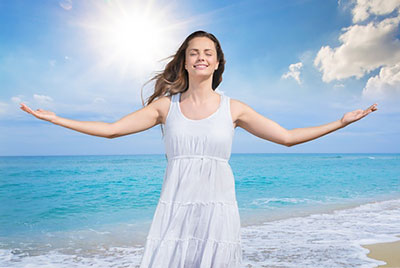 There is no end to learning for humanity. There is no one, really, who 'knows it all.' We are meant to keep on learning; there really is no limit or ceiling on how much there is for us to learn. We are always advancing. This is the whole purpose of our universal lives.
No matter how hard we work in this life, there almost always seems to be something missing… something we tried to reach for, but just seems to be out of our grasp. Maybe we tried a few times, but were disappointed, and eventually gave up. Then maybe we became depressed about this. It is a normal emotional reaction to become depressed, but it really doesn't do us any good to give in to negative emotion. Read the rest of this entry »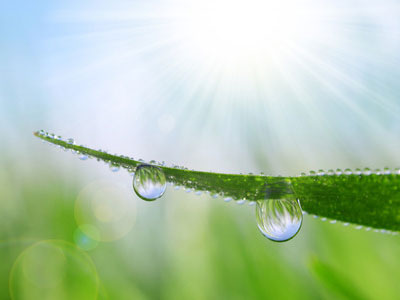 Drawing upon the gently swirling patterns of the benevolence and moods of the delivery of rain, wind and the sighs of sunlight, here within the true freedom of divination or spirit lies. When looking upon the strata and cirrus patterns that beset the azimuth across our skies, here within the simplicity of the patterns of nature, here we can find succour, within the artwork of these neutral and just breaths of renewal and resurgence.
Below the feet upon the ground upon which you walk, simply you will feel the centre of your mother earth, nurturing you to a point of reprieve, only rooting you back within the trees, there within the flowers, there beneath beauty of the forest beneath the bowers there you will find peace and beauty. Look up between the leaves to see, waving, rustling, singing, only to feel the sunlight upon your face, opening you up to a spiritual place, upon which you can find your grace and peace to see the future past and present within these wordless friends. Read the rest of this entry »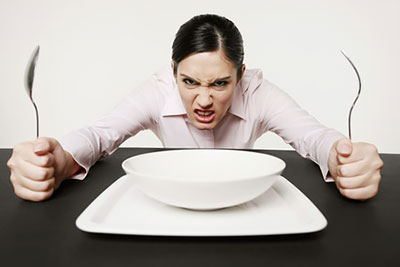 We are often told to be patient. Patience means to slow down, take a moment to breathe and stop trying to force things to happen. Patience is allowing things to come in Divine timing.
When impatience takes over in your life, things become off-kilter. That's when relationships break apart; jobs become unsettling, or they become impossible to find; money starts to dissipate. And all these things just cause more impatience, and more frustration.
When I tell you that someone will come into your life in Divine timing, it simply means that when you are able to be patient and let go of the edginess, the Universe will open the door an allow something or someone better to come into your life at the right time. This is all done on Divine timing – not yours, or mine. Read the rest of this entry »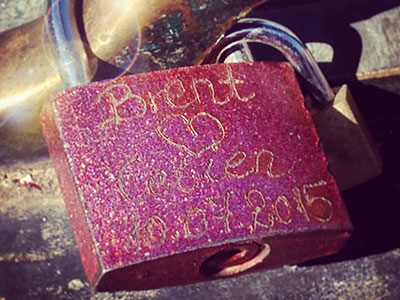 Seeing the world through glittering eyes is no longer a walk in the park for the spiritual optimist. There is such a lack of awe these days; so little wonder.
Our society has successfully stripped itself of most of its metaphysical marvels. Yet, magic prevails everywhere for those who still seek to find it. Despite our cynical age of scientific skepticism, techno-futurism and neo-draconian politics, the mystical and miraculous continues to endure in the hearts and minds of those who choose to believe.
I have seen evidence of this everyday magic in my work with many people all over the world, as well as upon many of my travels. I have known it in the devoted spiritual practices and manifesting projects of my clients. I have observed it in the heroic metaphysical endeavors and healing miracles of my colleagues. And I have even witnessed it at almost every birthday party I have ever attended. Yes, most of us have at some point in our lives whispered a silent wish over the candles on a cake! Read the rest of this entry »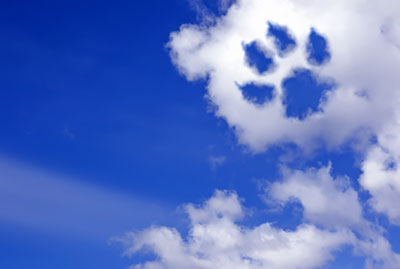 It is a very sacred experience having pets here on your earth dimension. as it opens up many opportunities for you to continue with your expansion and your evolution here on this planet. There is a purity and sanctity in their love for you that you will find no place else.
Your pets bring many gifts and blessings to you, helping you to stay present in your life, in your day and if you are able to bring your pets to work on occasion, if at all, this is a very healing experience for you both.
Julie is quite privileged to be able to work at home. In the beginning, her pets were quite an annoyance as she went about busily with her tasks, but as she began to open up to the idea of being more present, more aware and not so caught up in the busy-ness of doing, she began to realize a great opportunity that her pets presented to her. Read the rest of this entry »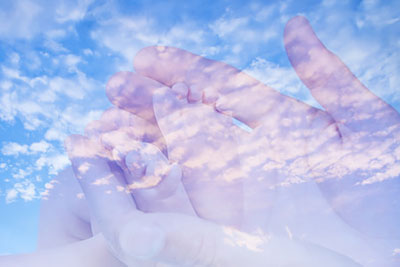 We choose not to say words such as death or loss, as your nature is not one of death and loss. Your nature is one of eternal, infinite, always everlasting.
Take a moment with us now to call in your loved ones, to call in all of your loved ones in spirit for you come with a whole lineage of angels and spiritual beings that desire to communicate with you here today. Take a nice deep breath, opening up this communication, opening up this portal allowing a clear and perfect connection with all of your loved ones in spirit.
How do you know your loved one in spirit is actually here with us today? It is the love that you feel in your heart that is deep and everlasting that serves as the beautiful bridge, the beautiful connection to this light to this spirit. And as you continue to focus on this feeling of love, and gratitude for this opportunity your connection grows stronger and deeper opening wider. Read the rest of this entry »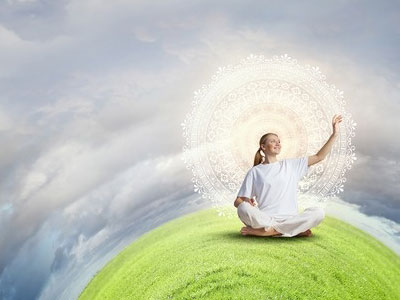 The 'Higher Self' is a term associated with multiple belief systems, but the basic premise describes an eternal, omnipotent, conscious, and an intelligent being, who is one's real self. We are after all spiritual beings having a human experience.
Helena Blavatsky, the famous spirit medium and co-founder of the Theosophical Society, formally defined the higher self as 'Atma – the inseparable ray of the Universe and one self.'
It is important to discern the higher self from ego. The higher self is concerned with your spiritual development and the choices you make that align with your true spiritual self. I personally like to think of my higher self as my soul's GPS – always giving me the right direction in life on the earth plane. Read the rest of this entry »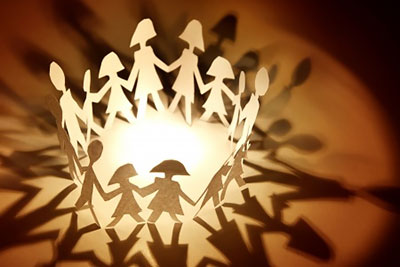 When I facilitate a séance, it is to give the sitters opportunity to communicate with departed spirits that have crossed over to the other side, which the spirits like to call 'home.' Spirits often like to call the day they left the earth plain their 'birthday' going back home. Death is the beginning of their life in the other side, as some people like to call it. Matter cannot be destroyed it just changes form.
A séance is group session aimed at communicating with spirits. The word séance comes from the French word for seat, session or setting (from the old French seoir, which means to sit).
There are usually three to twelve people in the séance. I prefer six to eight, and if possible a mix of female and male energy. When people come to my space for a séance I have a nice round wooden pedestal table. Lighting is a personal preference. Some mediums like very little light, some like a red light, because they believe it is easier to see spirit in red light. I personally feel spirit can communicate in any kind of lighting. Read the rest of this entry »