Published
June 11, 2019
|
By
Nonna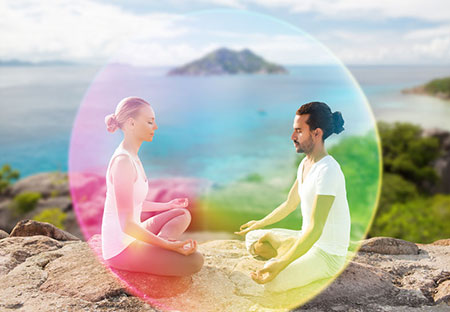 What does it mean to live a spiritual life? Well, everyone is actually living a spiritual life, whether they know it or not. Just the fact that one is incarnated in this lifetime means you are a soul who came here to learn and evolve – some consciously, some not.
To be spiritually aware or awakened means you are conscious, but not necessarily superior to anyone else. It simply means that you are highly conscious and maybe even metaphysically gifted. This does not ensure, however, that you are living at your full potential, or that you don't have a secret life, such as, but not limited to, abusing substances, including food, to get 'high.' Neither does it guarantee that you are not lacking in integrity, or hiding your true emotions to appear more successful or enlightened.
Some of the most incredible people I have met were very ordinary people, while some of the most devious and fake people I have met are considered leaders and icons. Just like being a priest, school counselor or daycare worker is no guarantee that you are not a pedophile, declaring yourself to be spiritually awakened, a religious devotee, a yoga expert, or a gifted psychic medium,  does not guarantee that you have integrity or ethics. Claiming a title or label is simply that: claiming a title. It is much like some used car sales people making their claims regarding reliability!
Posted in

Intuition, Life Design, Psychic Phenomena, Spirituality
|
Tagged

awakening, awareness, connection, consciousness, divine self, emotions, energy flow, Enlightenment, gifted, gifts, guidance, guru, Healing, higher consciousness, higher self, highest good, incarnation, inner guidance, journey, Life Design, life lessons, life path, personal growth, power, psychic abilities, psychic attunement, psychic awareness, self-awareness, self-empowerment, self-realization, soul energy, soul evolution, soul growth, spirit, spiritual awareness, spiritual guidance, spiritual insight, spiritual messages, spiritual practice, spiritual teachings, transcendence
|
Leave a comment