The Mother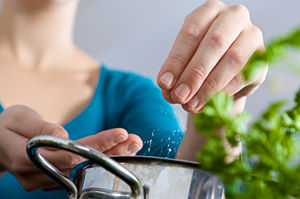 I had an unusual childhood as the member of a psychic family. I also grew up in a haunted house, which is something we did not openly discuss in those days.
One particular 'ghost' story is something I will never forget. It was one of those unusual instances where my psychic abilities would not provide any of the answers. It was also an incident that would change my family forever.
My mother was terminally ill and shortly before she passed away we were sitting in the living room talking to her. She kept referring to this woman she saw cooking dinner in the kitchen. She described this woman as being in her early 60's, with an apron and light, goldfish brown hair. My mother was not pleased that this stranger was busy cooking in her kitchen. What was she doing there? Continue reading →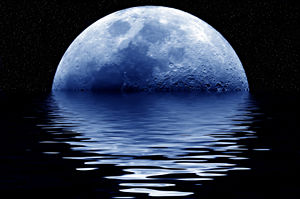 Oh, the Moon! How I love the Moon. What's not to love? I love watching the moon dance on the lake's surface outside our home or just to observe it in the night sky. It is so healing to me.
I remember going outside and just basking in the light of the Moon. I remember waiting for it to be full and then putting a big bucket of water in the garden. I would let the light of the Moon reflect on the surface and I would prop up my feet on either side of this and just go into the alpha state and meditate.
To this day I will wash my precious stones, like my moonstones and agates, with salt water. After that, on a Full Moon, I will let them absorb the light. I feel it recharges and cleanses them.
I always agreed with the school of thought that the Moon affects the fluids in our bodies, just like the tides of the ocean. I also view the Moon as a lovely lady who is in charge of our emotions and feelings; she is the 'bringer of moods'. Continue reading →