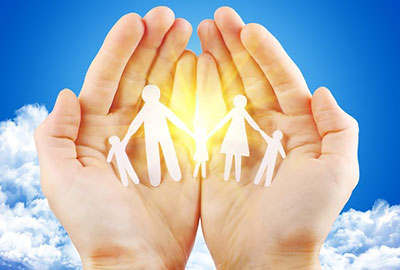 We may not always know or understand why we have connections with particular people, and even after they have passed it still seems vital that we keep those connections in place. Also, how we stay in touch may not be the same for each of us, it just is important that we do.
Many years ago, I had a lovely older friend named Pat, who came from a very affluent, upscale family and was certainly refined in every manner. It was noticeable in the way she dressed and spoke. Her whole demeanor exuded the firm self-confidence of someone who has been used to having the finer things in life.
Somewhere along the road, Pat fell in love with and married a rough-and-tough, stevedore-type fellow named Bill. By all appearances they certainly did not seem like a compatible couple, however, they stayed happily married, produced three offspring and had over 30 happy years together. Read the rest of this entry »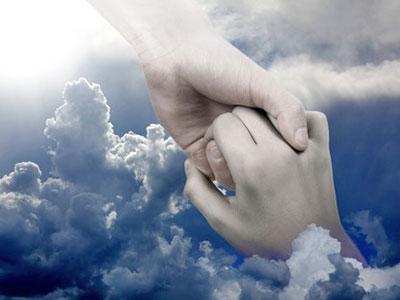 Sitting on my bed, looking outside at the newly fallen snow, I am reminded of the message my grandfather gave me last year, around the same time.
I remember I hadn't had a visitation from him in some time and was wanting to connect. In order to receive a visitation from my grandpa, or anyone I wish to connect with from the other side, is usually pretty simple. I simply say a prayer and ask, "If it can be please let it happen!" I put out the invitation and let it go.
With his last visitation I am almost asleep. As usual, grandpa stepped in on the left side, happier than the happiest person I had ever met. It is what he always projects out – pure happiness and light, shining his huge smile over me. He was a pretty large man in life and his entire being reminds me of pure sunshine, with a huge smile. Telepathically he is always telling me he loves me. It is the greatest feeling ever, pure joy and bliss. Exactly what I imagine Heaven to feel like. Read the rest of this entry »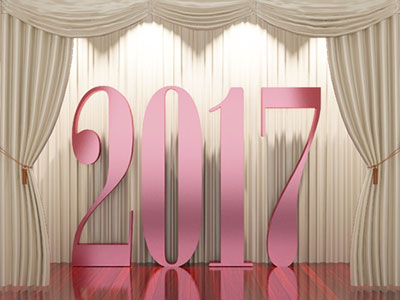 The notion of starting the year 2017 with forgiveness might set off a chain reaction of resistant thoughts, about why you can't possibly forgive this or that person who has done you so wrong. Maybe you remember all the betrayal, mean words and deeds, the abandonment, the cheating — and your get angry and outraged all over again. I know. I've indulged in these thoughts myself. And in most cases, I've forgiven… Yeah, okay, I admit it's not easy.
But, I also know that forgiveness is liberating! It sets you free, so you can use your senses, emotions and thoughts fully for your positive gain, and to live life to the fullest. Take out or create that vision board and focus on who you are and where you want to go. Enjoy the moment, live in the present and create your desired future, because what usually holds us back are unresolved feelings and experiences from the past. Read the rest of this entry »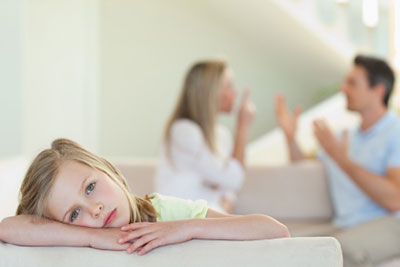 When I was around 12 years old, my parents would constantly fight. I noticed that my brothers could always block it out. They would play video games and mind their own business, but I just couldn't ignore it.
You would always find me sitting on the stairs, or anywhere close to my parents… listening to them clash. Maybe it was because I could feel who was the person in the wrong, or that I could feel if it was going to be more than just another innocent quarrel. I just couldn't stop myself from being immersed with the pain and anger that they felt. I could not just block it out.
Years later, mom left dad and took all of us kids out of state. I did not want to go; I was upset. But I also 'knew' it was for the best. I sensed it would turn out to be a bad situation if we stayed. I knew. Read the rest of this entry »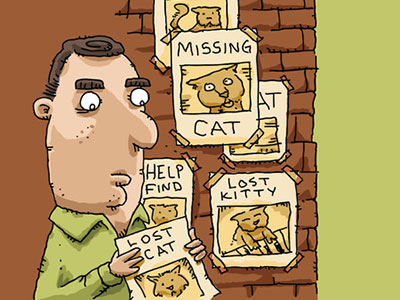 Many years ago, when my husband and I were just a young couple with two lovely little daughters, we lived in the beautiful province of Quebec, Canada. Around about this same time his parents resided on an army base in the province of Ontario, which was a five hour drive from where our home was located. Every few months or so we would load up the girls in the car and set off for a weekend visit to the in-laws.
One particular Sunday, at the end of another visit, we embarked on the usual five hour trek back home. It was a very pleasant day, the sun was trying to make its presence known and the traffic, as luck would have it, was just moderate. We had been on the road for a few hours at least, when I felt or sensed a change in the air. Read the rest of this entry »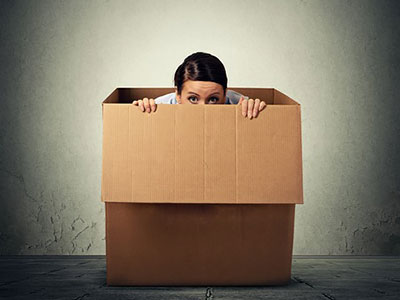 So many people live their life with the beliefs of their ancestors. Others just follow like sheep whatever their spiritual community, or the culture that they grew up in, or now live in.
Some people never question or challenge any of the things they have heard since childhood. Some of these limiting beliefs and ideas have been passed down from generation to generation, and have remained the same for thousands of years. Unless we question some of these outdated beliefs or information, we will stay stuck in limited thinking – always inside the box.
Sometimes we stay stuck thinking or feeling only how our parents of grandparents felt and thought. For example, people whose parents or grandparents lived through a great depression, or have had to endure a scarcity food or heat supply, the primary survival necessities, may feel they have to save everything. What if I will need it someday? I paid so much for it and its too perfectly good to discard. What if, what if.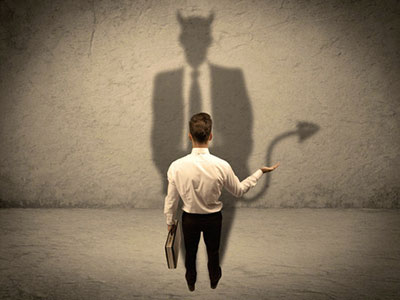 In today's so-called enlightened world, most people tend to concentrate on the 'light' so much that they tend to neglect their darker or 'shadow side as a result. Truly, this is a pity as we can learn so much from it! Carl Jung said, "One does not become enlightened by imagining figures of light, but by making the darkness conscious."
So just what is our Shadow? Interestingly, this is the side of us that we tend to hide from other people. Simply put, it is the home for our guilt, fears, emotional traumas, but yet at the same time, also houses our beauty and hidden abilities!
In fact, any side of ourselves that we tend to keep secret from other people forms our shadow side. Generally speaking, anything that we may class as being unacceptable by society, or our social circle, we tend to store away at the back of our mind. Read the rest of this entry »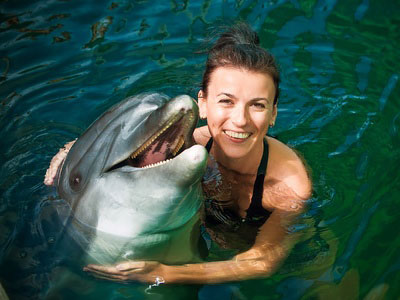 Whilst clearing out some papers yesterday, I came across a magazine containing an fascinating article on dolphins, which literally jumped out at me. I had only just been thinking about my framed dolphin pictures, dolphin ornaments, and other dolphin memorabilia – all packed away until we get a bigger home, there isn't anywhere to display them.
According to the magazine article dolphins were worshiped in ancient Greece. The temple at Delphi was actually dedicated to a Dolphin God. Recently we have been rediscovering that dolphins are sentient souls with large, evolved brains. Although they cannot speak as such, they really do communicate. Read the rest of this entry »